Chris Sollars' SFMOMA Residency that the staff didn't know about
Juxtapoz // Friday, 12 Nov 2010
1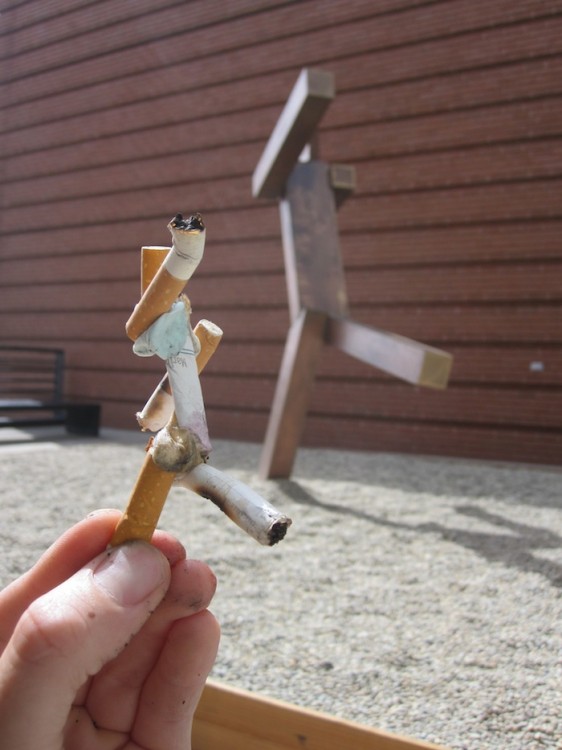 We applaud low cost-high concept art.
This past summer at SFMOMA, artist
and curator Brion Nuda Rosch invited Chris Sollars to use
SFMOMA
as a site for art-making. The one catch?  the artist had to use materials on hand in the museum itself, from paper products, posters, bottles, debris left behind, to the shirt off his back. There were a few more catches . . .
At no point was his project made official to the staff of the museum. It just sort of happened. Sollars would come to the museum everyday like any good art patron, and just create around the multi-floored space. The following are the results of Sollars time at SMOMA.
Thanks to http://www.booooooom.com for the reminder.
(Above: Sculpture remade with cigarette and gum from balcony ashtray.)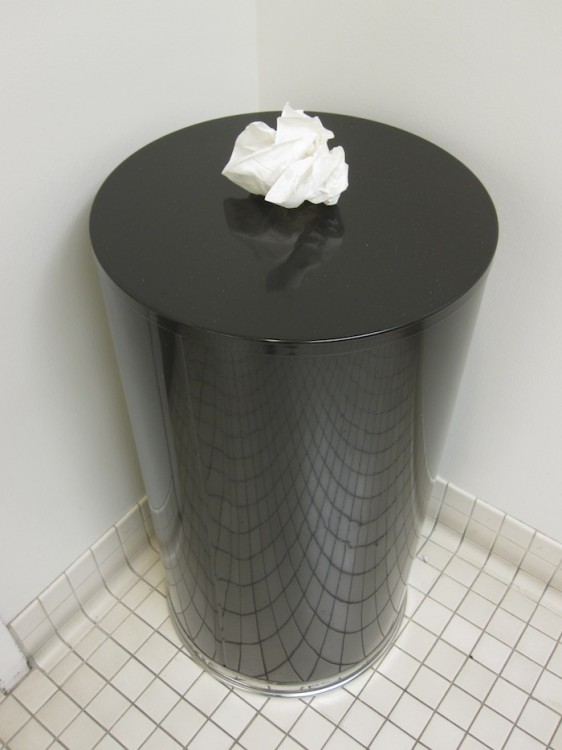 Ball in Flight, 2010. Paper ball on black pedestal container in tiled room.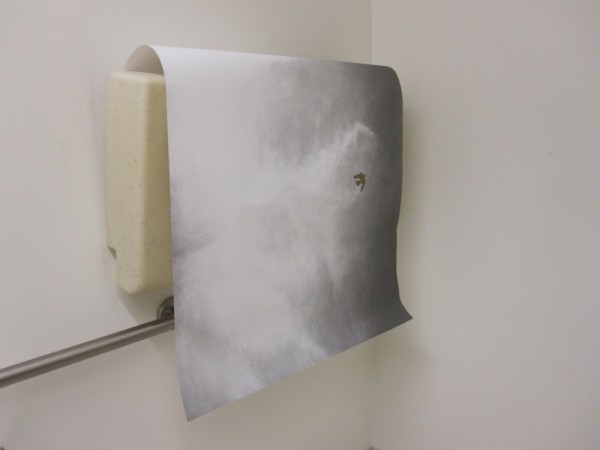 Untitled – Felix Reincarnate, 2010. Felix Gonzalez-Torres poster with bird cutout on baby changer.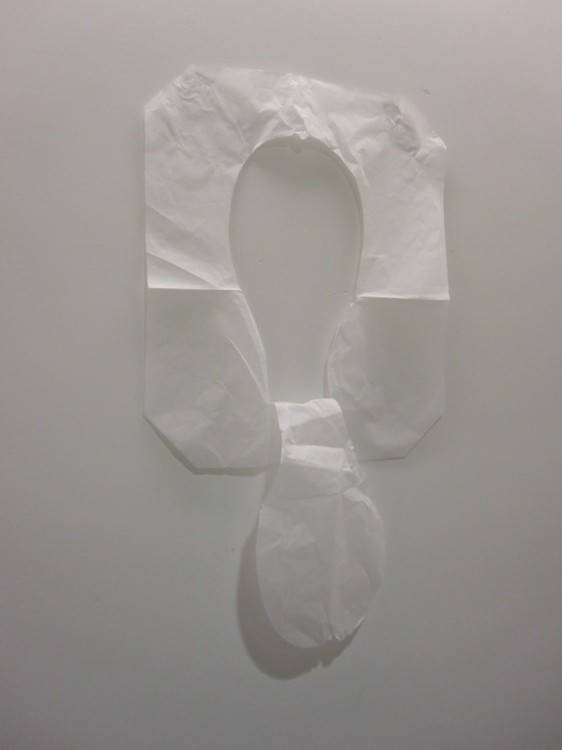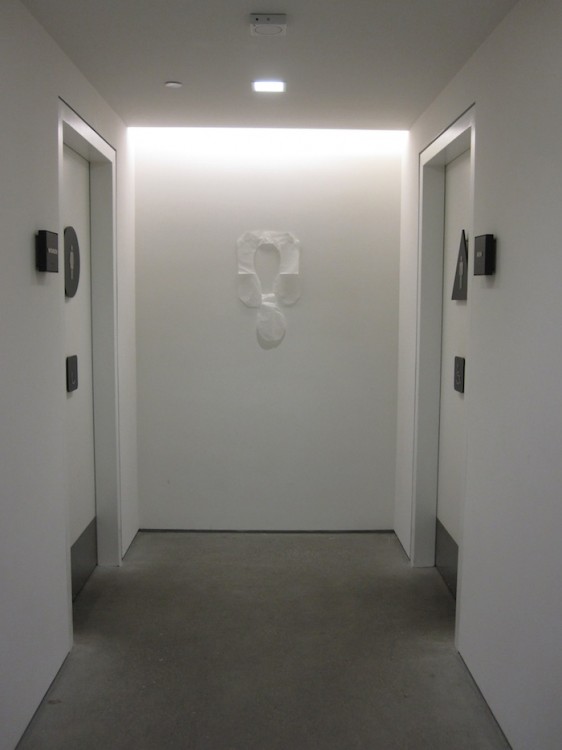 Tuttle (detail), 2010. Paper cover on wall attached with water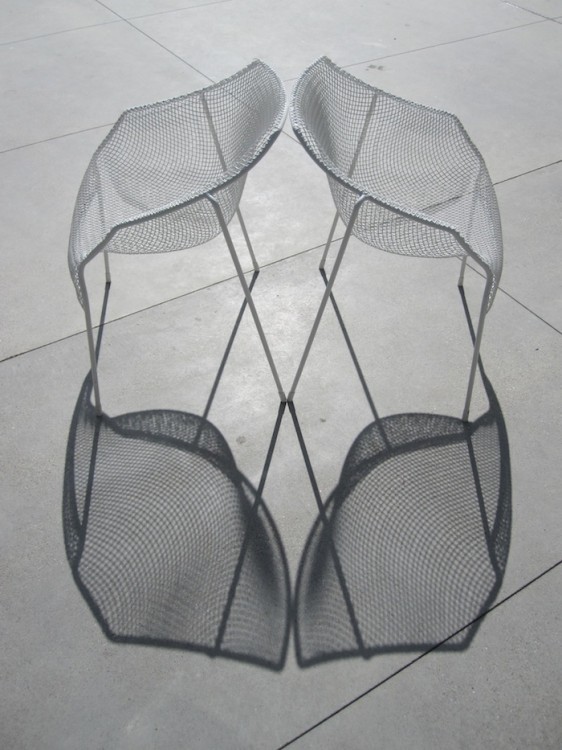 Skull – after Voluptas Mors, 2010. Two white wire chairs and afternoon shadows
San Francisco Museum of Modern Art
San Francisco, California