Chinese artist, Ai Weiwei, freed on bail
Juxtapoz // Wednesday, 22 Jun 2011
1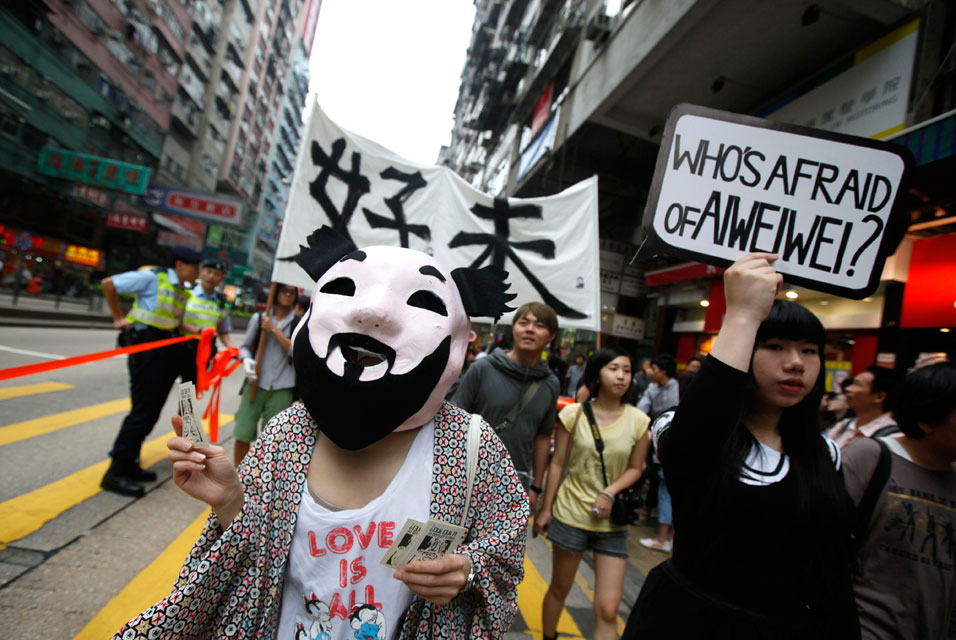 Since being unjustly detained by Chinese authorties this past Spring in Beijing, Chinese artist,
Ai Weiwei
has become a symbol of free speech and expression throughout the international art community. Today, the artist was freed on bail and has since returned to his family.
Ai had been detained in Beijing since April 3, with growing concern from other nations about the anti-democractic practices displayed in China. As we all know, Ai is one of the most famed, and outspoken, critics of the Chinese government, and with increasing acclaim as an internationally exhibiting artist, he has been come somewhat of a symbol of pro-democracy China. His arrest spark major internation outcry for his release.
As Reuters reported
, the Chinese government had Ai detained  and under investigation for "suspected economic crimes."
The London
Guardian
reports that Beijing police said they had released the 54-year-old "because of his good attitude in confessing his crimes" and a chronic illness. He is said to be home with his family, and is asking for privacy.