Image Gallery
Chicks With Guns: Photographs by Lindsay McCrum
Juxtapoz // Tuesday, 16 Aug 2011
1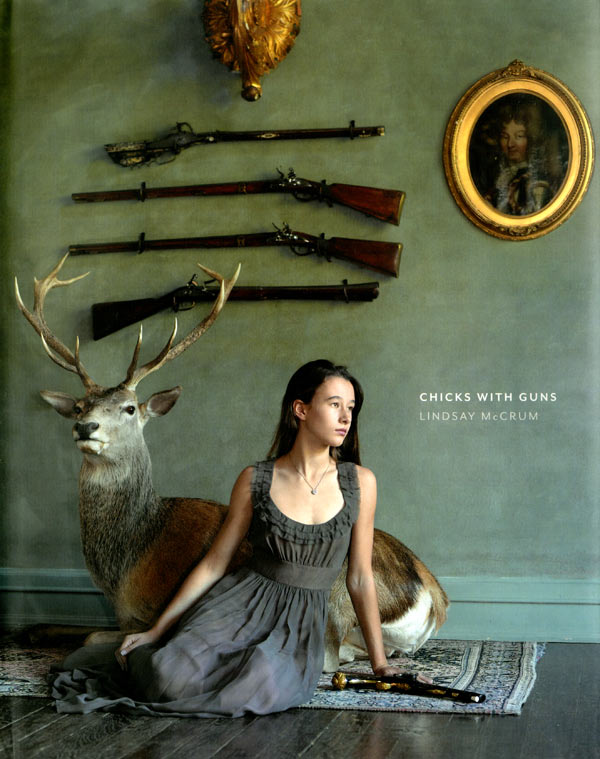 We had seen a few press releases circulating about this new book,
Chicks With Guns
, featuring photographs by NYC-based Lindsay McCrum. And we even met McCrum this past Spring in San Francisco, and now we have a copy of CWG on our desk. And its an interesting read/look through. Where else are you going to find a good photo of an English Forsyth system scent bottle pistol, circa 1820?
McCrum creates a compelling visual essay of women and girl gun owners in America with their various collectible and active guns. The photographs themselves capture both the personality of the subject and the weapons of choice, capturing the essence hunters, police officers, sportswomen, and competitive shooters. Some of the guns are family treasures, but at the heart of the book and write-ups about each subject are the great photos.
Chicks With Guns is published by
Vendome Press
.