Image Gallery
Chase Jarvis "Dasein: an invitation to hang" at Ace Hotel NYC
Juxtapoz // Friday, 10 Jun 2011
1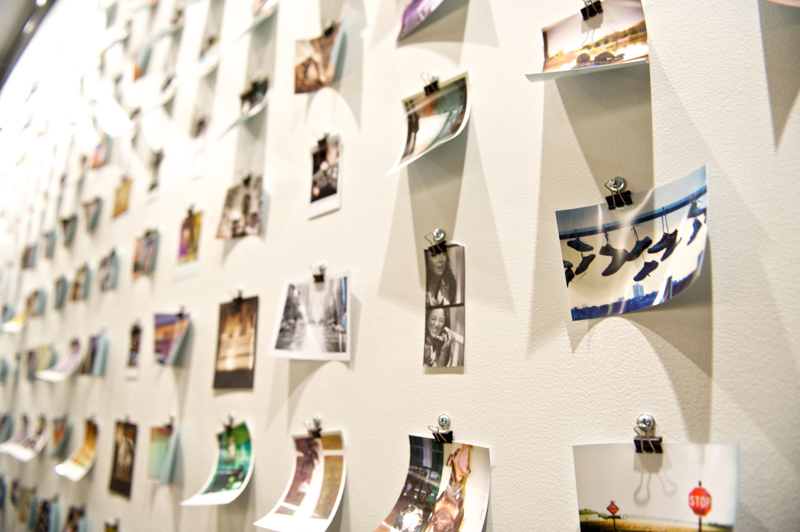 Photographer Chase Jarvis' Dasein: an invitation to hang
is an interactive, month-long installation and artist-in-residency at the Ace Hotel New York in celebration of the snapshot. Running now through June 24, the call for your participation is upon you here, so check out thousands of images submitted to Dasein
by photographers from around the world and submit your own at

invitationtohang.com
.
"Over time and without our knowledge, the snapshot has become the most meaningful visual storyboard we have of simply "being" in the world. At once a celebration of life and a reminder of our mortality, the snapshot awakens us to realize that we each have a limited number of these discrete, fleeting moments in our lives.
This installation aims to be more than simply a collection of snapshots; it's an expression of being and everyday-ness, celebrating new notions of openness, accessibility, distribution, and the democratization of creativity. Dasein is an open challenge to the art institution status quo: well-known artists hang next to unknowns anonymously, it's owned by everyone and no one at once, and could may difficult or impossible to categorize.


"Casual photographs of our everyday lives are now omnipresent in popular culture, but their abundance has unjustly rendered them benign," Jarvis said. "In contrast, they have more metaphysical power, and are more closely aligned to humanity than ever before."
The German word Dasein (pronounced da-zign) was used by Martin Heidegger and numerous other philosophers to refer to raw human "existence" – the fundamental mode of "being there" or, more casually speaking, "as we are in our everyday-ness." Heidegger chose this term to emphasize the critical importance that "Being" has for our understanding and interpretation of the world.
Jarvis has applied the concept of Dasein to photography and believes that this everyday-ness is best revealed by the snapshot. "The snapshot is our most basic visual language," Jarvis said, "and yet for being the most fundamental visual building block expressing world culture, the snapshot has never been properly celebrated. The time is now ripe for that celebration."
Cameras in today?s culture are virtually ubiquitous: point-and-shoots, Polaroids, dSLRs and particularly mobile phones. While an earlier body of Jarvis? work (The Best Camera is The One That's With You and thebestcamera.com) encouraged us to recognize and celebrate the creativity fostered by the sudden shift in technology and a simple shift in thinking, everyone has the means to be more creative and visually journal their lives, this current work centers not on the device, but rather in the images born from these devices.
To participate and submit your photo, visit Invitationtohang.com.