Charles Krafft and the Non-Skateable Porcelain Skateboard
Juxtapoz // Wednesday, 05 Jan 2011
1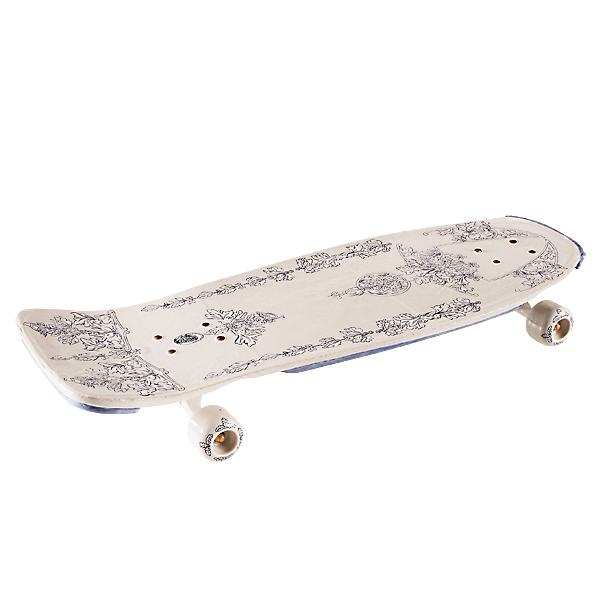 Oh, you are actually supposed to skate on the skateboard, gotcha. We know skateboard decks as art has been around awhile, but for the most part, you can actually put some trucks and wheels on the board and actually skate. Charles Krafft has an extra obstacle for you in the skateboard as art game.
See,
Charles Krafft and Far4
has created the $2,500 porcelain skateboard. Far4 makes the porelain deck, Krafft paints it. Limited quantities available.
Sure, looks like you can skate it, but chances are if you show up at the park in your porcelain deck, there is going to be some comments made. Or maybe you will become the guy or girl of envy... still trying to process it. Cool project nonetheless.