Charles Glaubitz for Upper Playground Mexico
Juxtapoz // Wednesday, 24 Feb 2010
1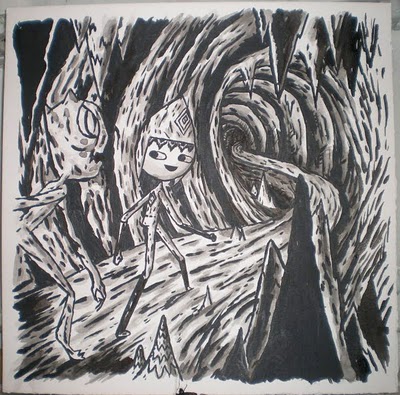 "Been working on some pieces for a show in Upper playground Mexico, a bunch of drawings for a story that is titled "The Crystal Sigil" Charles Glaubitz (
Juxtapoz #83
) tells us.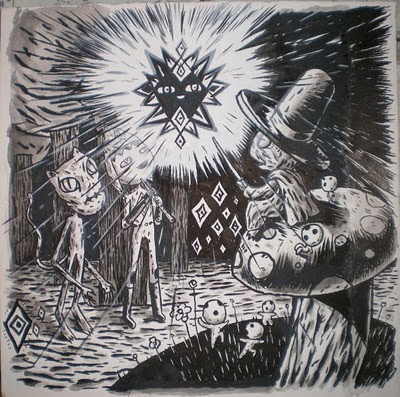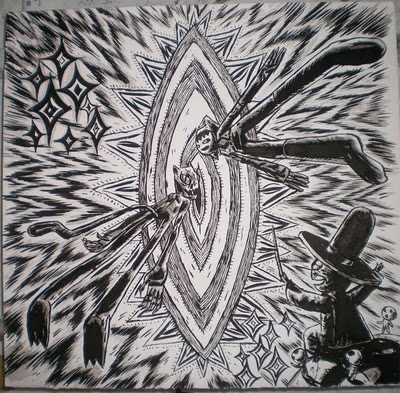 The Crystal Sigil will consist of about 100 Sumi Ink drawings on watercolor paper.
"It tells the story of the introduction of a new character to the myth of 'The Eternals' and the first battle between the Starseed Children vs. the Annunaki and the Illuminati" he explains.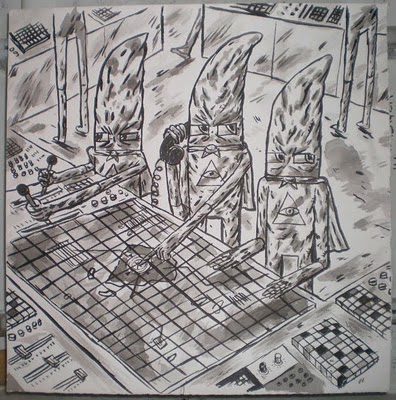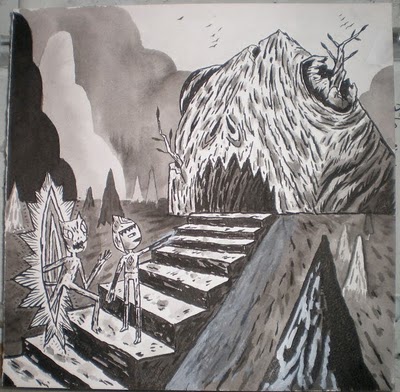 The story of the Crystal Sigil is based on the idea of the Monomyth "Hero's Journey" by Joseph Campbell.
"A hero ventures forth from the world of common day into a region of supernatural wonder: fabulous forces are there encountered and a decisive victory is won: the hero comes back from this mysterious adventure with the power to bestow boons on his fellow man."—Joseph Cambell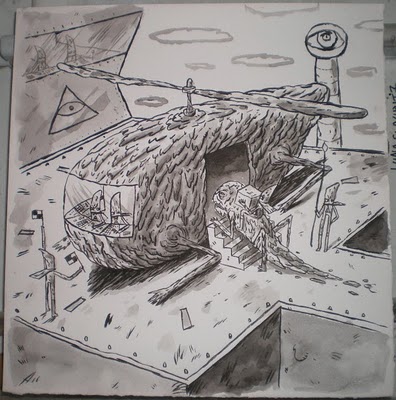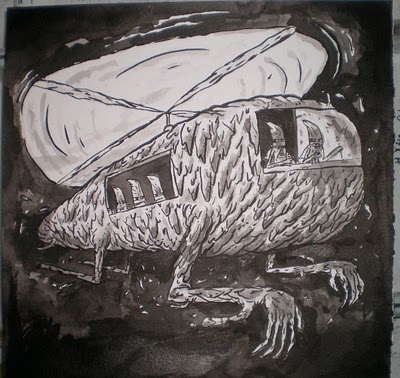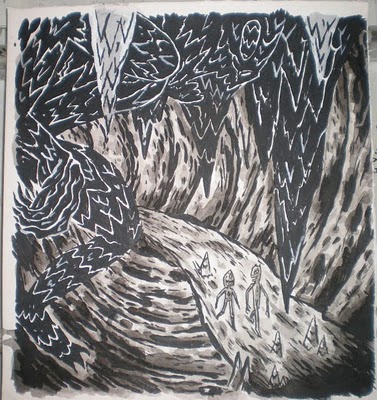 The illustrations for the Crystal Sigil will be on view at Upper Playground in Mexico City on March 4. Visit Charles Glaubitz blog here for more information.