Cella Satellite Galleries presents Scaling the Wall
Juxtapoz // Thursday, 17 Mar 2011
1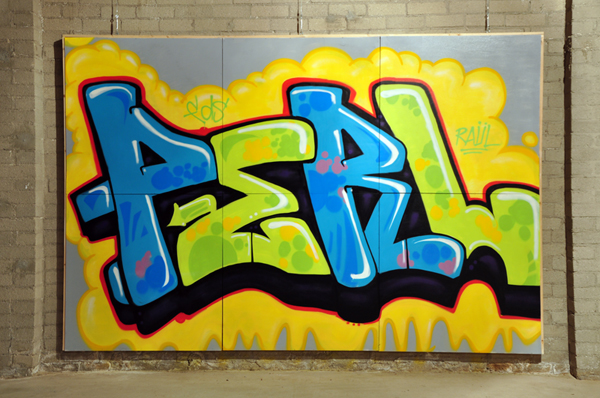 Scaling the Wall comprises large-scale bombs by four of Southern California's best female writers, and a white-wall display featuring six artists straddling the worlds of street and gallery institution, through various media.
Inspired by the groundbreaking MOCA street art retrospective, Art in the Streets, opening later this year, Scaling the Wall attempts to act as complement to Art in the Streets' largely male roster of artists, while also discussing the complex and evolving relationship between street art and the arts institution.  Artists featured are PERL FDS, JERK, OPIA, KUTA ONE HEM BWS, ROOTSYSTM, ogdarthvader, LOVER ONE, C.1, Proto and Alberto Aviles Molina.
Opening event is this Friday, March 18th from 8 - 11pm at
Cella Satellite Galleries,
located at 10816 Burbank Boulevard, North Hollywood.  
http://www.cellagallery.com/