Celebrity Portraits Made With Cheetos, Jello, and other Foods
Juxtapoz // Monday, 11 Apr 2011
1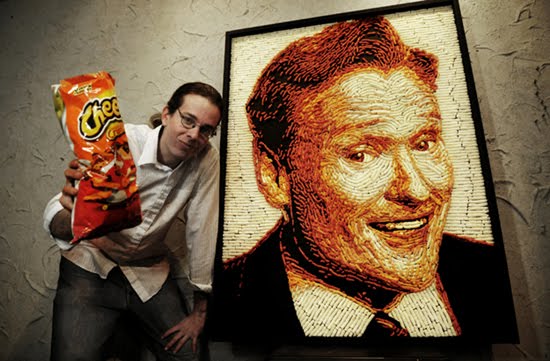 Apparently, doing portraits with food is a movement. Anyone, and we mean anyone, who can do a Conan O"Brien portrait out of Cheetos that Colorado Springs, Colorado based artist, Jaom Baalman, did with 50 bags of Cheetos, should definitely put that on the top of their resume. You want to hire them for sheer determination.
What about Lady Gaga made out of over 61,000 BBs?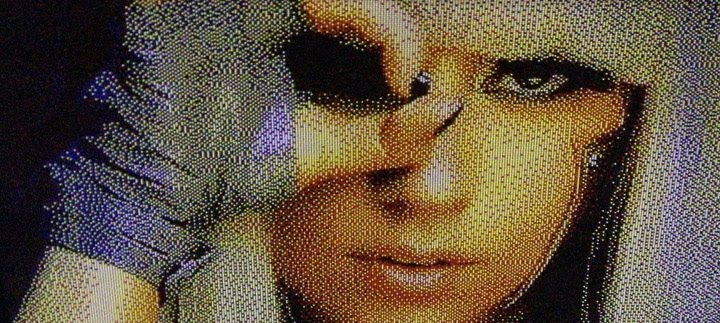 Rachel Ray in pasta: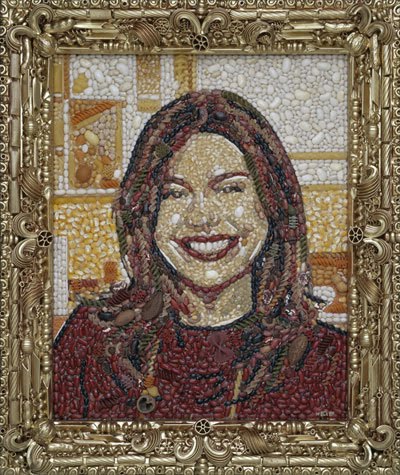 Hank Willis Thomas doing Obama with cereal.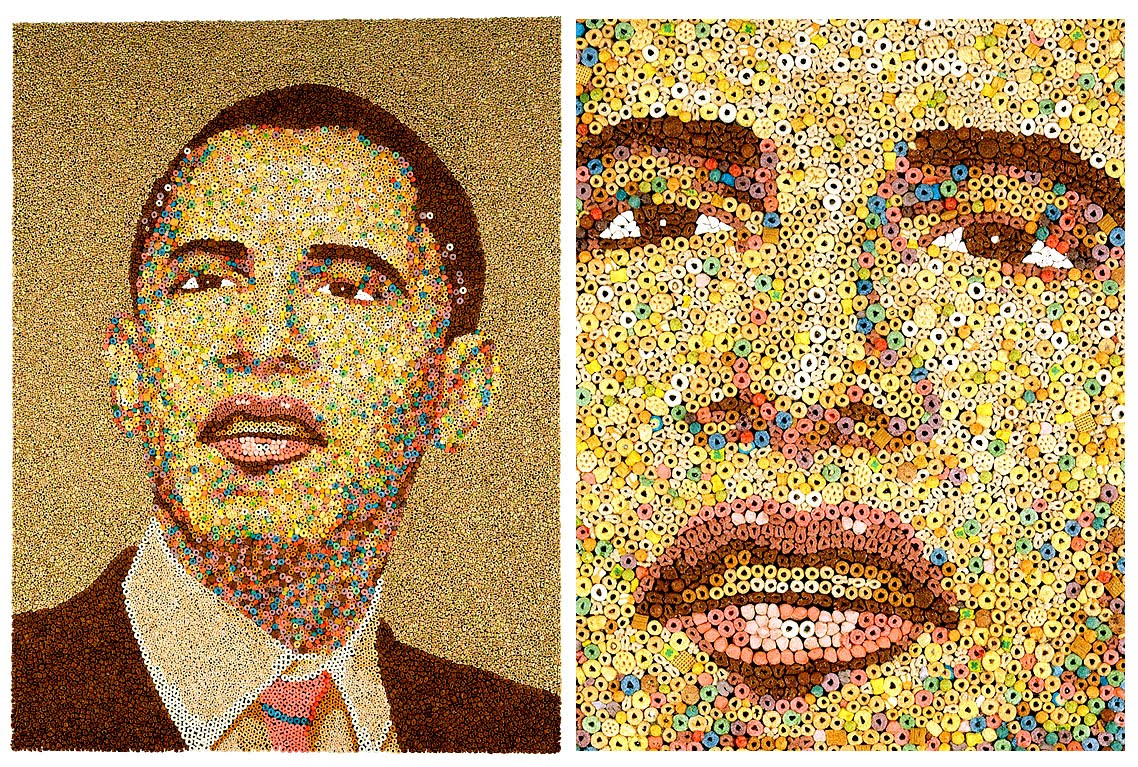 Marilyn Monroe with Jelly Beans..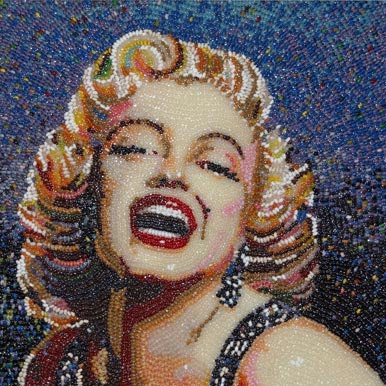 Tom Waits in coffee beans: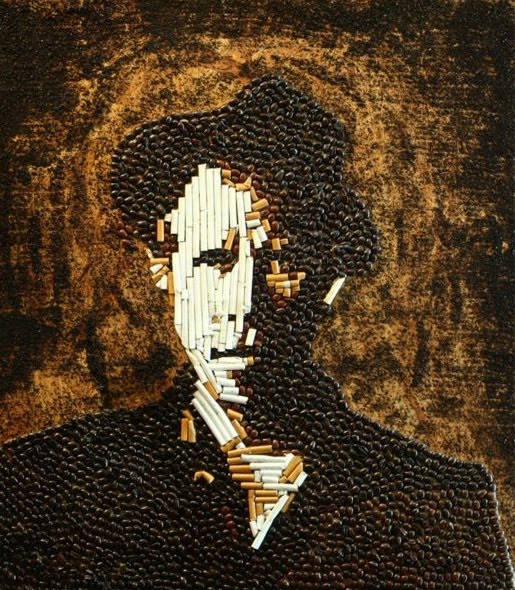 Bill Cosby with Jello? Yes.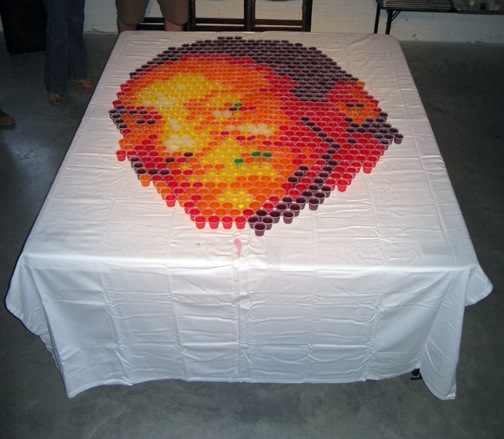 Or, not food, but Mariah Carey with beauty products?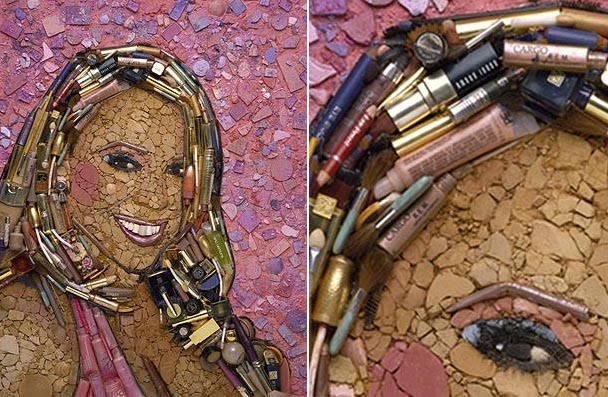 Jay-Z with Swarvoski Crystals: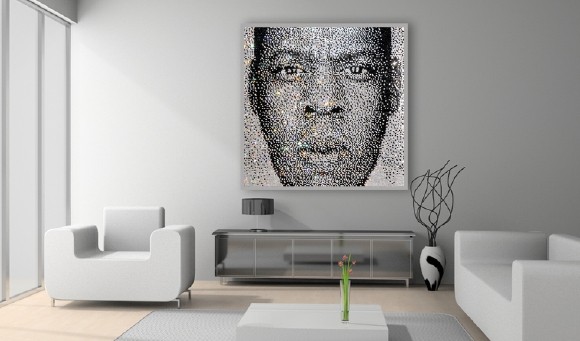 For a full list of artists, and more food portraits,
click here.