Image Gallery
Casualties of War by Dorothy
Juxtapoz // Wednesday, 01 Jun 2011
1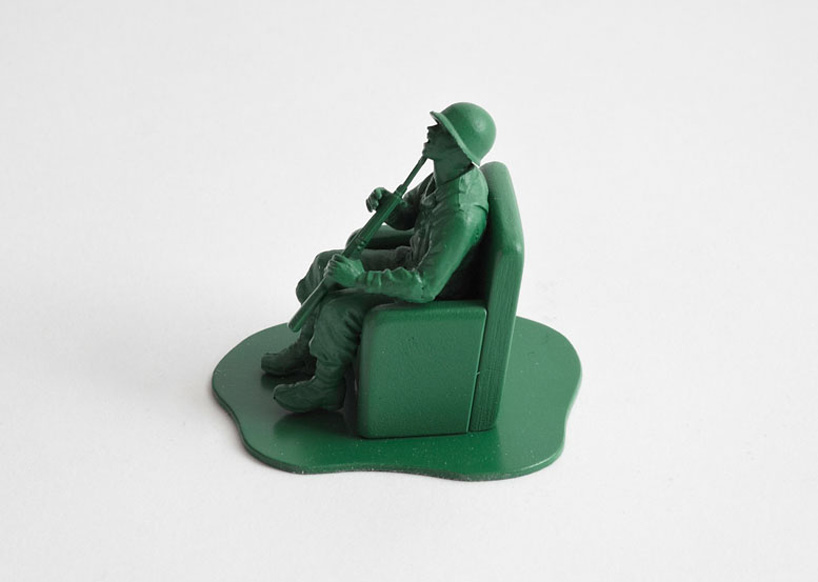 We showed you some work from
Manchester collective, Dorothy,
last month, and now we see they have this controversial and interesting series of plastic molded figures called "Casualties of War." Obviously, the intent is to show the darker side of veterans returning home from war.
The figures are based on the simple army soldier figurines that you could find (when we were kids, sure you can still find them) for a buck or so at the local toy store. Its just that the content is different here... alcoholism, suicide, fights, etc. Each figure is 7cm tall.
Images via
DesignBoom
. Courtesy of Dorothy.