Image Gallery
Carved Landscapes in Books by Guy Laramee
Juxtapoz // Friday, 23 Dec 2011
1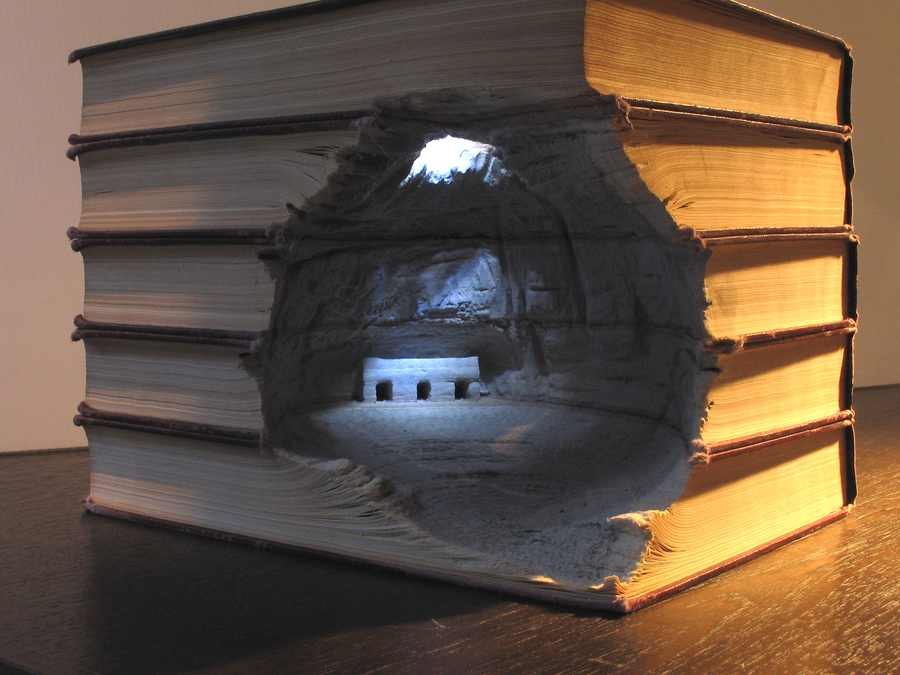 These are major "wows." We have seen great works in the realm of 3D carvings in books, but this series of carved landscapes in books by
Guy Laramee
are the best books sculptures we have seen all year. As Laramee notes: "The erosion of cultures – and of 'culture' as a whole - is the theme that runs through the last 25 years of my artistic practice."
Laramee goes on to say:
My work, in 3D as well as in painting, originates from the very idea that ultimate knowledge could very well be an erosion instead of an accumulation. The title of one of my pieces is " All Ideas Look Alike". Contemporary art seems to have forgotten that there is an exterior to the intellect. I want to examine thinking, not only "What" we think, but "That" we think.



So I carve landscapes out of books and I paint Romantic landscapes. Mountains of disused knowledge return to what they really are: mountains. They erode a bit more and they become hills. Then they flatten and become fields where apparently nothing is happening. Piles of obsolete encyclopedias return to that which does not need to say anything, that which simply IS. Fogs and clouds erase everything we know, everything we think we are.