Carlos Enriquez-Gonzalez at Toy Art Gallery
Juxtapoz // Thursday, 20 Jan 2011
1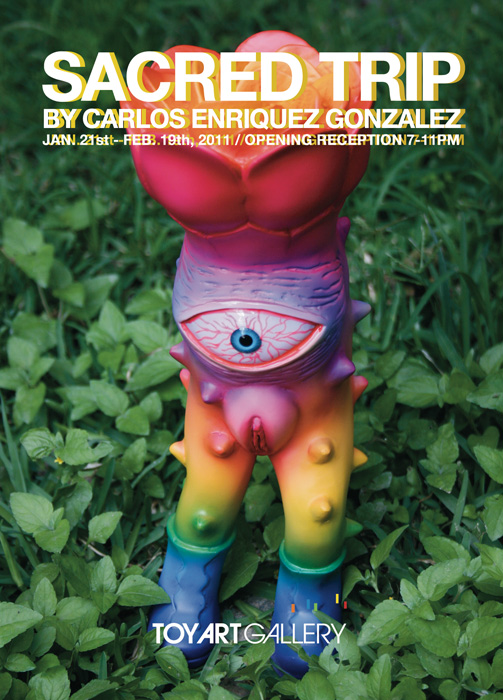 Toy Art Gallery
is proud to present "Sacred Trip", new work by Carlos Enriquez Gonzalez. "Sacred Trip" continues Gonzalez's exploration of the divide (or lack thereof) between Man and God, man and woman, and toy and art. Gonzalez's work challenges the viewer with an intermingling of grotesque, sexual, and childlike symbols, which together produce wholly original, substantially, and more importantly, beautiful works of art.
"The sacred trip, the light and the darkness.
Look up the universe's mysterious unknown. 
Nothing is like it seems. What is outside is inside, what is inside is outside." 
-Carlos Enriquez-Gonzalez
Among the materials used by the artist for his work are fiber glass, plastic, automotive paint, crystal, gold, platinum, diamond, metal and raw meat;  connecting an aesthetic three-dimensional finish with more organic materials. Mushrooms, eyes, monsters, brains, human parts, sacred elements, and sexual organs are some of the symbols that refer to the artist's world,
as well as his concerns on energy, power, intuition, parallel worlds, multidimensionality, and tunnels of time, all reflected in his work in a provocative and transgressive manner.

"Sacred Trip" opens January 21st 2011, from 7-11 PM, and runs through February 19th.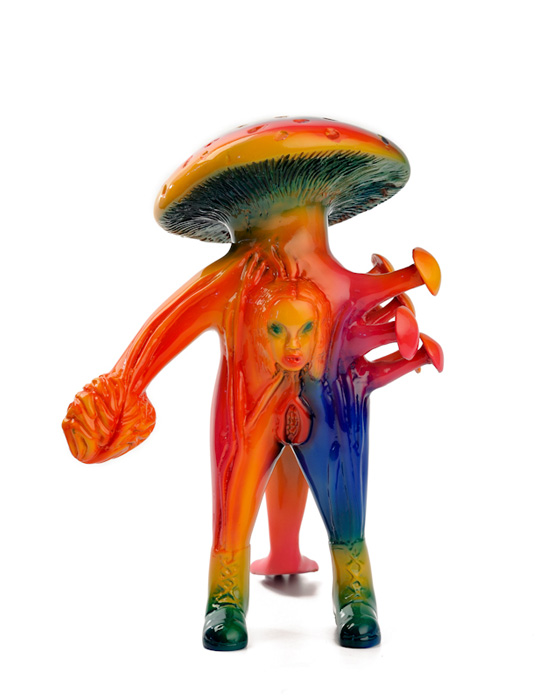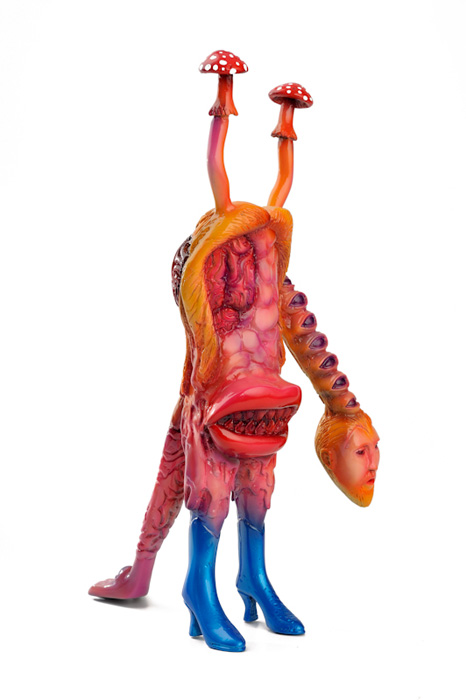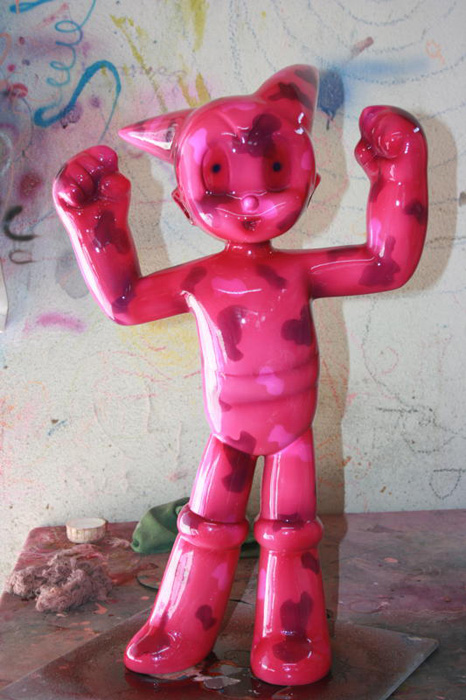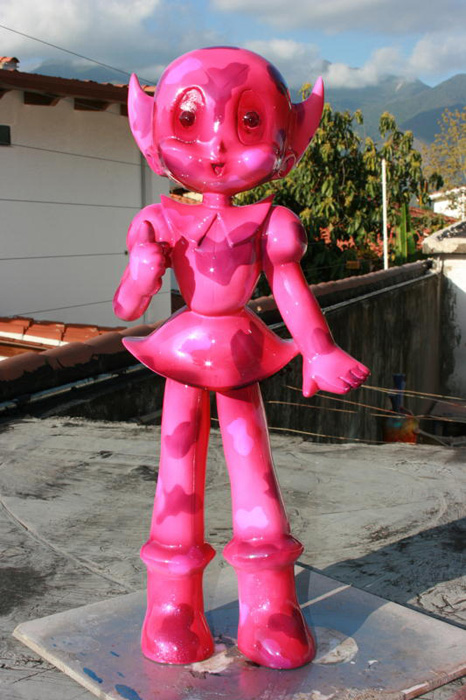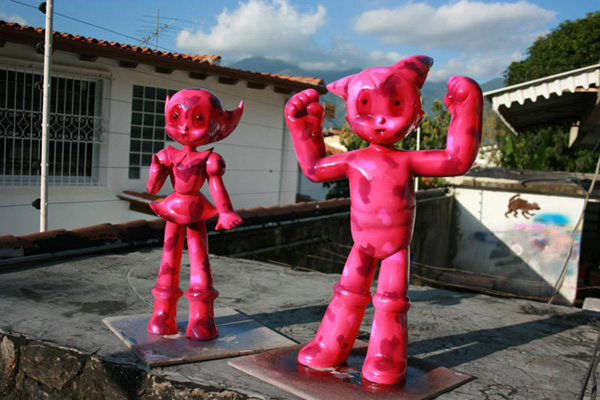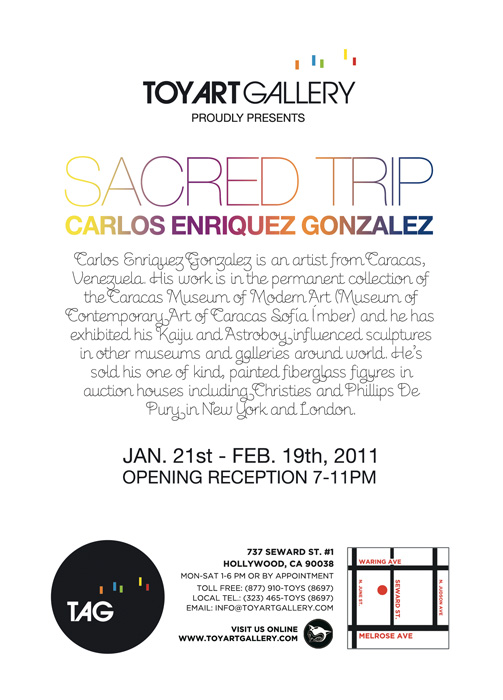 Toy Art Gallery
737 Seward St. #1
Los Angeles, CA 90038
323-465-8697