Image Gallery
Car Culture: Ferrari Factory Tour
Juxtapoz // Wednesday, 03 Aug 2011
1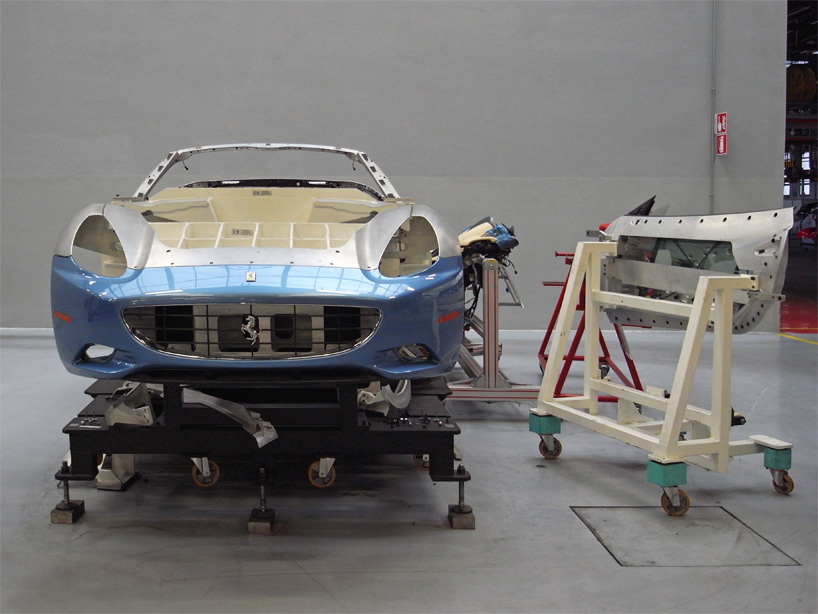 Robert Williams
may be proud of us with this one. As you may or may not know, Juxtapoz was founded with a bit of car culture (
we even made a book
) and car art in our roots, and when we saw this Ferrari Factory Tour, we couldn't help but think that there was nothing more appropriate on the car culture front than this. And after looking at these images, this is a design-haven as well.
DesignBoom
, who do a fantastic job, recently visited a Ferrari Factory in
Maranello, Italy, where French architect, Jean Nouvel, designed and modernized the Ferrari manufacturing headquarters. Asa DB notes, "
Every Ferrari is produced custom to order, and all installations are performed by hand. as a result, the company
produces approximately 10 to 12 cars a day."
DB goes on to note,
"the building occupies over 21,000 square meters of space, divided across two floors into assembly lines for 8 and 12 cylinder cars, as well as a test area, prototype development facility, and offices and meeting rooms. the space was designed by jean nouvel himself with a roof of reflective plates and bright skylights, offering openness and light despite the mechanical transport system and heavy technology housed within."