Camille Rose Garcia "Snow White and the Black Lagoon" at Michael Kohn Gallery
Juxtapoz // Friday, 04 Mar 2011
1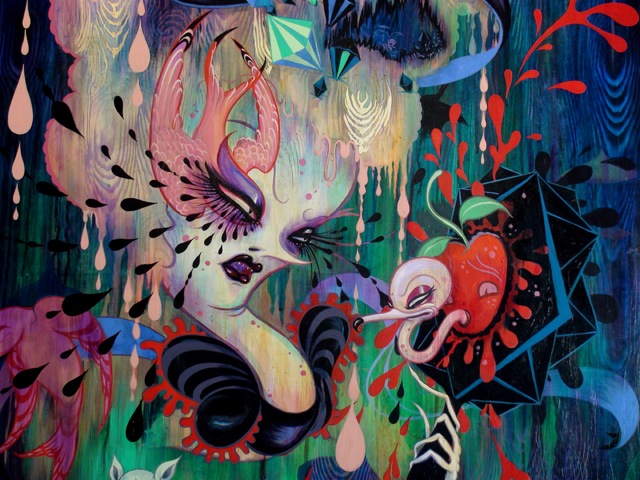 Camille Rose Garcia
, who we last featured in our very special 100th issue, will be opening a new solo exhibition, "Snow White and the Black Lagoon" that opens in Los Angeles, California at the
Michael Kohn Gallery
on March 12, 2011. The show plays off of the classic
Grimm Brothers' story, "Snow White and the Seven Dwarves", with this series of paintings and drawings creating a modern day allegory for our delusional relationship with nature.


As Kohn Gallery writes, "
Referencing the classic German Fairy tale, as well as the animated film by Walt Disney, Garcia weaves a monstrous modern and dysfunctional narrative using cartoony Jungian archetypes, a psychedelic saturated color palette, and an obtuse combination of action-painter brush strokes and carefully controlled, calligraphic line work. Gold leaf and black glitter hang out together on the paintings in an uncomfortable but tolerated relationship.  Leaking black castles, oily witches, and a gang of tired and dizzy dwarf miners accompany the Snow White and her fragile entourage of forest and lagoon animals as they traverse through caves, lagoons, and compromised natural landscapes, searching for an elusive happy ending.
"
We always look forward to a new body of work from Camille Rose Garcia, and this show looks like another one where the storytelling nature of her work will shine through. Can't wait to see the full show.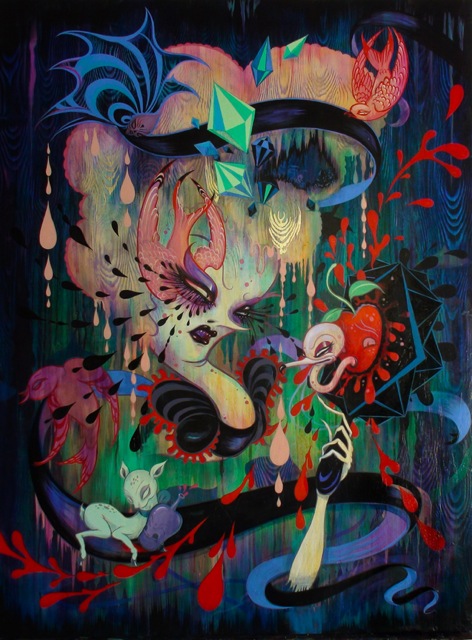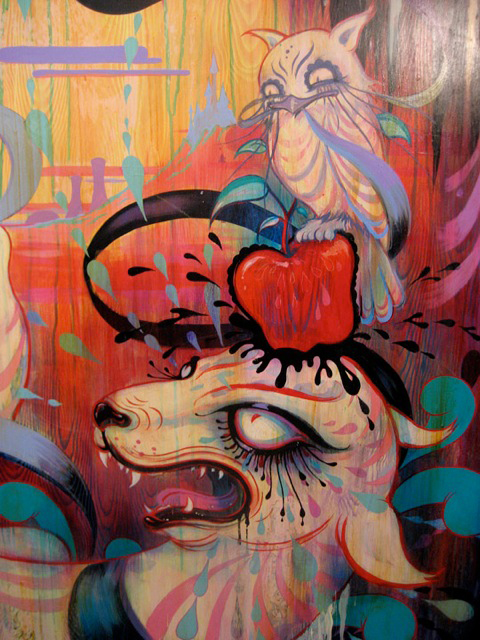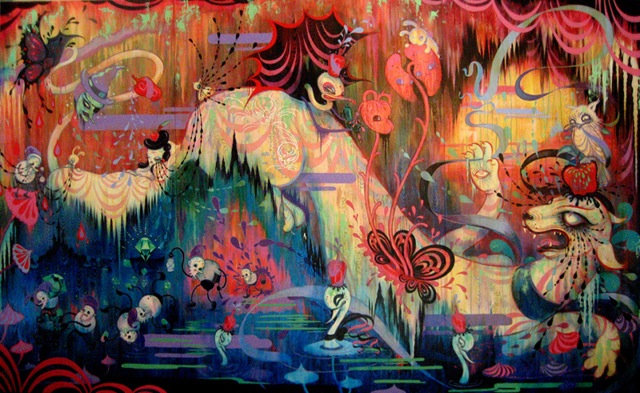 Camille Rose Garcia
Snow White and the Black Lagoon
March 12 – April 9, 2011
Opening reception: March 12th, 6-8pm
Michael Kohn Gallery
Los Angeles, California