Photos: "Bury Me in the Sand"
Juxtapoz // Thursday, 01 May 2008
1
Bury Me in the Sand: works by Geoff McFettridge
Mollusk Surf Shop www.mollusksurfshop.com
April 25 - June 12, 2008
Photos and words by Isaac McKay-Randozzi

Humor plays a part in most of the works Geoff McFetridge has included in Bury Me in the Sand. Intermingling ink, pencil, paper, and other media, McFetridge is able to infuse an added depth to his already insane lines.
Wonderfully interconnected images of various subjects are held cohesive by McFetridge's consistent style. Interspersed themes of surfing and sea imagery with cities of spy-ridden buildings next to flying surfboards. The following photos don't do the work justice. If you can, I highly recommend checking the show out at Mollusk and spending some time looking at where Mr McFetridge has put his lines.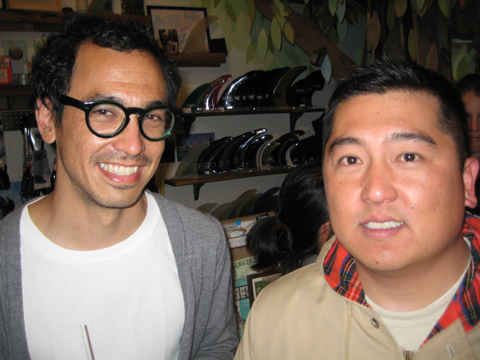 Geoff McFetridge and Yong-Ki Chang of Solitary Arts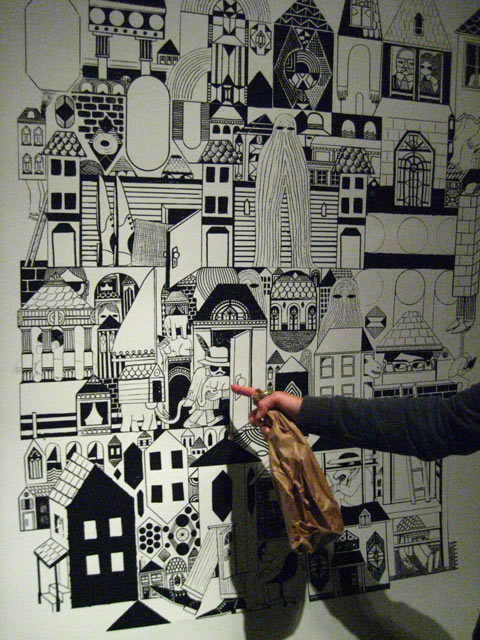 The city of spies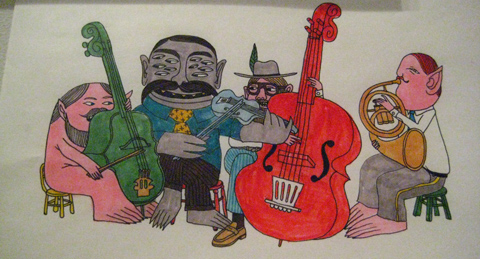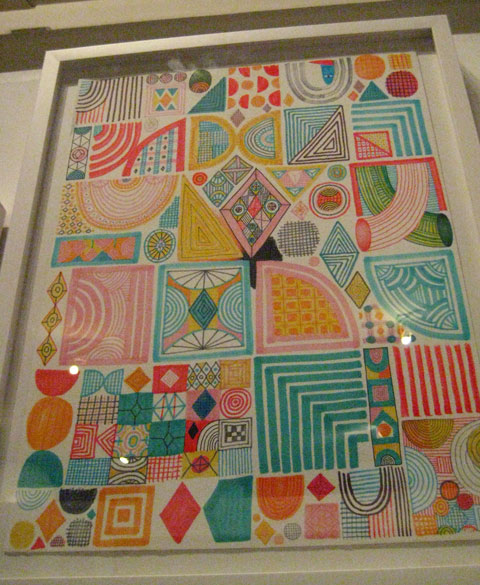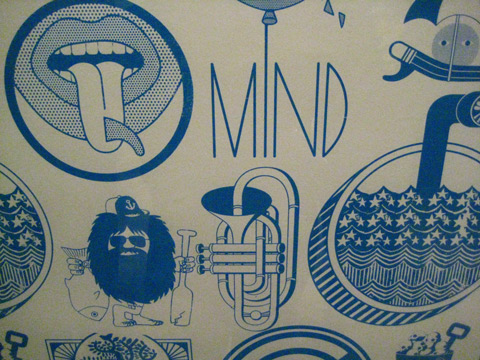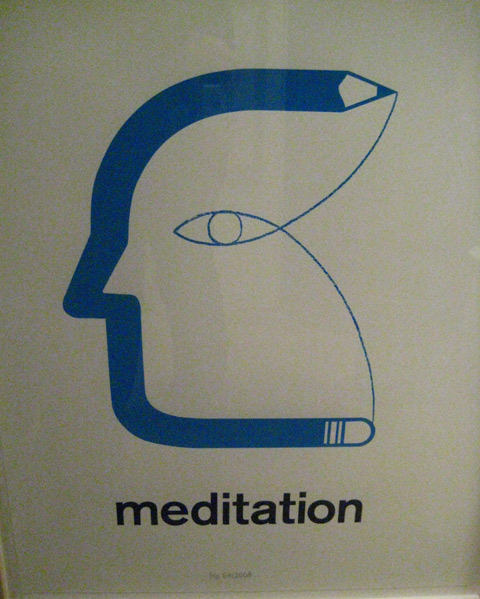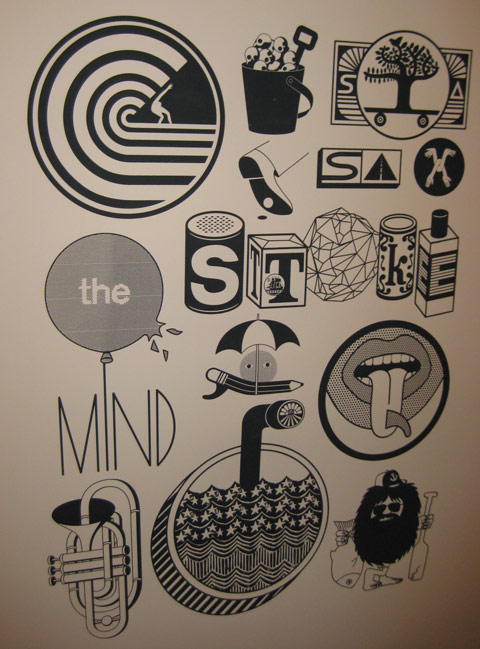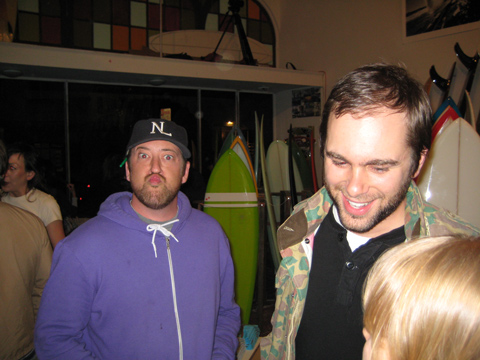 Porous Walker and Matt Irving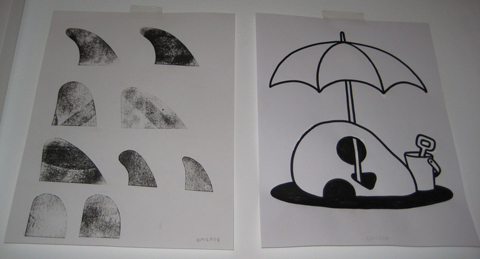 Fins with Death on holiday.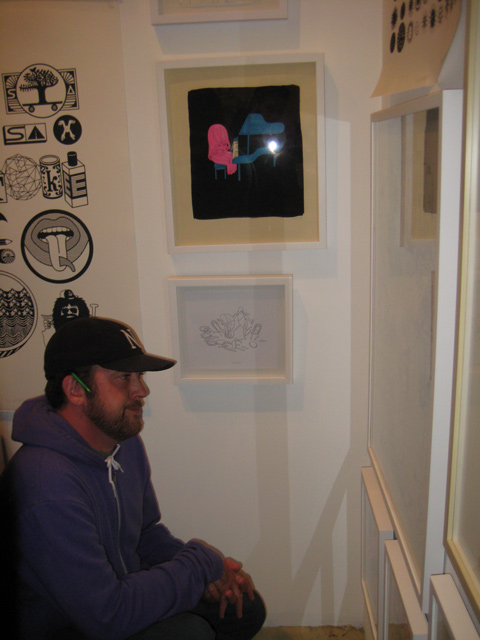 Porous Walker looking hard at some great art