Broken Bells: New Tunes from Danger Mouse x James Mercer
Juxtapoz // Monday, 08 Mar 2010
1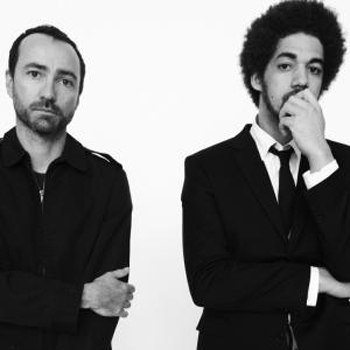 We always love some fresh tunes to start off a new week and Broken Bells does just the trick. The new collaboration between The Shins' frontman James Mercer and superproducer Brian Burton aka Danger Mouse, due for release tomorrow, is spectacular.
Mercer and Danger Mouse have teamed up to form the new duo Broken Bells. Mercer and Burton met six years ago at a music festival, and each was a fan of the other's music. Eager to collaborate, the time is finally right as The Shins are done with touring after their last release and Danger Mouses Gnarls Barkley was between records.
The result is a beautiful, melodic, meaningful, but still fun and upbeat new pop record. Broken Bells is set to release in its entirety tomorrow, March 9, 2010 but you can grab an early listen of the record from NPR Music.
More info at www.brokenbells.com