Image Gallery
Brendan Monroe "Melting Into the Floor" @ Richard Heller, Santa Monica
Juxtapoz // Tuesday, 14 May 2013
1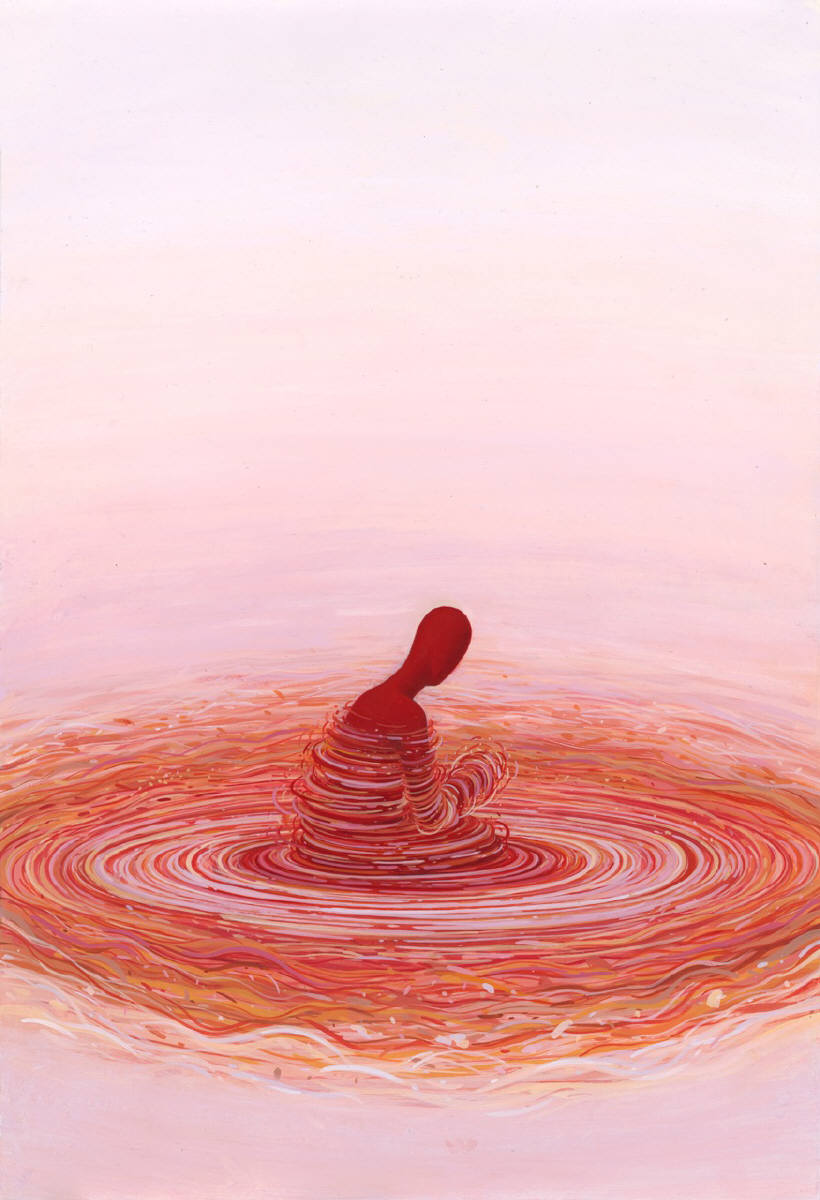 Richard Heller Gallery, Santa Monica is pleased to present, Melting Into The Floor, a solo exhibition of new works by Oakland based artist, Brendan Monroe. The show will consist of a body of paintings on paper and a number of sculptures in wood. Monroe's science, almost medical inspired works have seen the pages of our magazine numerous times over the past 5 years, and this new body of work will open at Heller on May 18, 2013.
This new body of work slips just beyond the border of reality. The figurative paintings and sculptures have fallen through the folds of reason, have been flattened out, liquified and parceled into various shapes. The title, Melting Into the Floor connotes a feeling of dissolving and morphing into an abstract state. As liquid can change into a gas or solid, the artist is interested in the crossing point at which a fundamental alteration sets course. It is Brendan's goal to somehow catch these figures shortly after the moment when they've burst into ribbons and blobs. Monroe imagines these images at frozen points of motion with an implied short narrative that refers to the before and after.
Monroe received his Bachelor of Fine Arts from Art Center College of Design in 2004. He has had solo exhibitions with Faye Fleming and Partner in Geneva, Switzerland, Galerie L.J. in Paris, France and Cooper Cole Gallery in Toronto, Canada. His work has recently appeared in the New York Times and New Yorker magazine.