Book Signing: Patrick Hoelck "Polaroid Hotel"
Juxtapoz // Wednesday, 20 Apr 2011
1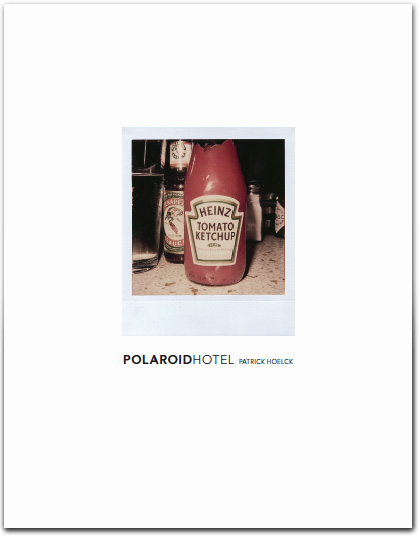 Juxtapoz' Contributing Photo Editor, Estevan Oriol, just let us know about a book signing for
Polaroid Hotel, photographer Patrick Hoelck's
newest book, featuring only Polaroid shots from the past 17 years of Hoelck's career. Leadapron writes that Hoelck's photos show "that just because Polaroid has aged it hasn't lost its appeal."
Leadapron also writes in a nice summation of the process of Hoelck's work, "Press, flash, picture. Simple. Then wait. And wait. And wait some more. The anticipation to see what you have captured is a thrill that has been lost with modern technology. In a world full of instant there have been unfortunate casualties. Polaroid instant film was almost one of them. It's not just the nostalgia that makes Polaroids alluring. It's the unpredictability. You never know if you're going to end up with a masterpiece or a disaster but it really doesn't matter, it's yours."
Book Release And Signing:
OHWOW and LEADAPRON Present Patrick Hoelck's Polaroid Hotel
Thursday, April 21, 2011 9-11pm
LEADAPRON
8445 Melrose Place
Los Angeles, CA 90069