BOOK REVIEW: "SIGN PAINTERS"
Juxtapoz // Thursday, 20 Dec 2012
1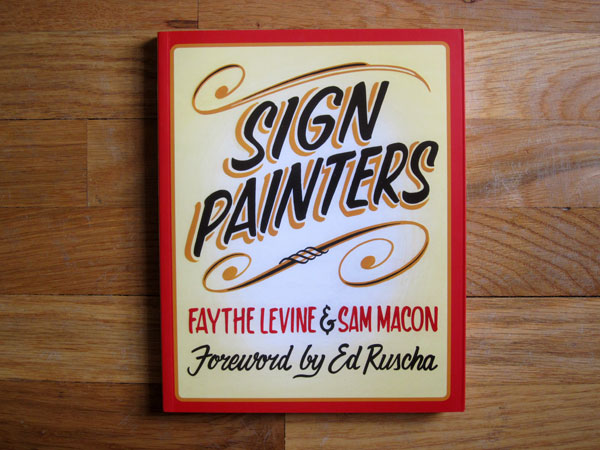 We have been anticipating the release of Sign Painters, a new book by Faythe Levine and Sam Macon, since we first heard from our friends at New Bohemia Signs (Who are featured) of its production in 2010. Documenting many of the older and emerging hand-lettering fiends, this book accurately displays the beauty and passion of the craft. The book notes and we have seen for ourselves, that there has been a resurgence in traditional sign painting. People appear to have a better appreciation for the touch of the hand, now that are landscapes are being overrun with mundane vinyl and ink jet signs. The stamp of approval surely is in the forward written by legendary artist and past sign painter, Ed Rusha. A rare treat and stands out as one of the most engaging books we have come across in 2012.