Image Gallery
Blu's New Mural in Buenos Aires, Argentina
Juxtapoz // Tuesday, 13 Dec 2011
1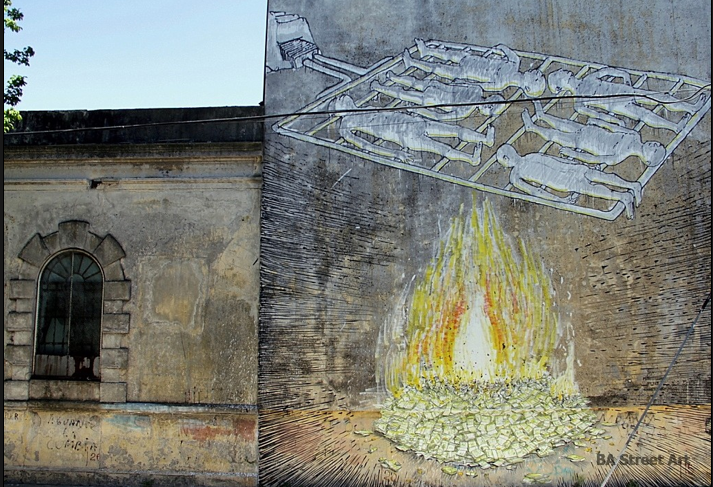 The good people of Buenos Aires Street Art just posted another mural by Italian artist, Blu, the second the artist has completed in the Argentinian city over the past month. As they report, the mural features "six figures being roasted on a grill by the flames from a huge pile of burning bank notes." BA Street Art also mentions that Argentinians "love to have barbecues (asados) and it looks like Blu has chosen a similar theme for his latest critique."

Considering Blu has traveled the world in 2011 with so many great, and politically charged murals, this seems like a great way to close out the year. Although, knowing Blu, he may have one or two more in him. His recent mural in Athens remains one of our favorite public art works of the year.



All images BA street art.