Image Gallery
Blu and Ericailcane Tour of Italy Continues...
Juxtapoz // Wednesday, 27 Jul 2011
1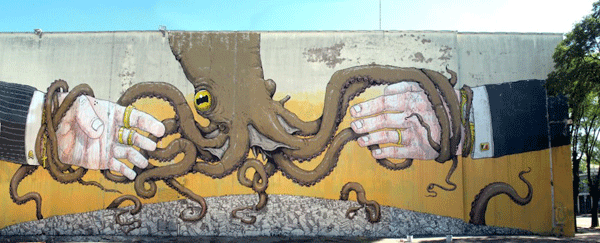 Street artists, Blu and Ericailcane have just collaborated on yet another massive wall in Italy. Ericailcan seems to have painted the octopus, while the rest left to the hands of Blu. These two just keep the Italian tour rolling all summer long.Via and Via Blu's blog.