Ben Kehoe x Mike Egan Opening
Juxtapoz // Friday, 14 Aug 2009
1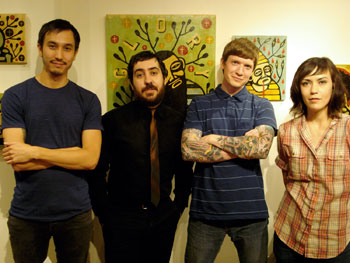 Ben Kehoe, Angelo Madrigale of Metropolis Gallery, Mike Egan, and Stefanie Dabbs of Atomic Design
Ben Kehoe (the brother of Juxtapoz blogger/artist Andy Kehoe) and Mike Egan opened their two-man show at Metropolis Gallery with a bang.
Egan's work shows his lifelong interest in death mythology - primarily Mexican Day Of The Dead - while Ben's comical folk-influenced art shows a love of the US Civil War, Medieval Art and Feudalism, as well as a passion for the Autumn months.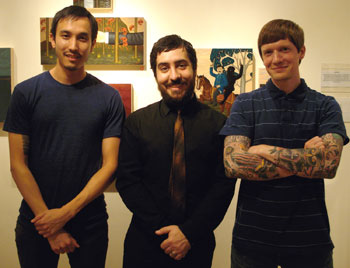 Ben Kehoe, Angelo Madrigale, and Mike Egan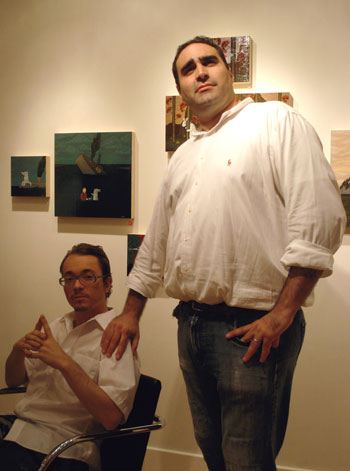 Morgan Phillips (designer toy artist "The Sucklord"), Simeon Lipman (pop culture auctioneer)
New Works: Mike Egan and Ben Kehoe
August 7th through 31st at Metropolis Gallery.
Take a look at the entire show on Flickr here.