Behind the Scenes: Photo Shoot with Natalia Fabia
Juxtapoz // Saturday, 15 Aug 2009
1
Natalia had a vision from the get-go ("I want my girls wearing lots of layers; very whimsical") and so we head over to the home of Kristin Burns for a day-long photo shoot. Kristin is a highly respected photographer in the industry, having shot everyone from The Smashing Pumpkins to Soulja Boy; Duran Duran to Tila Tequila.

Natalia grabbed her friends Amy Hateley, Vanessa Burgundy, Teresa Trujillo-Hayman, Angelique Groh, and Natalie Chediak, and got crackin'. Teresa worked some magic with make-up, while Natalie took care of the hair during an extensive preparation session.

After the ladies were all dolled up, things got moving. We went for a sexy, fun, voyeuristic look- true to the nature of Natalia's paintings! We could go on and on, but we'll simply let the images do all the talking.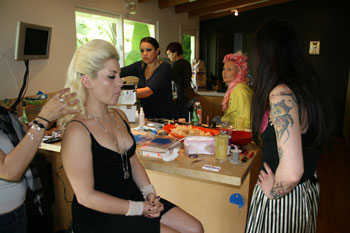 Vanessa gets her hair done by Natalie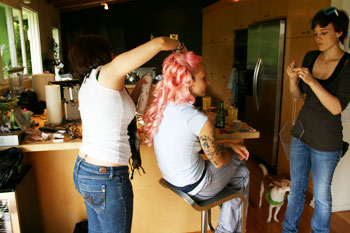 Natalie working with spun gold...err...pink extensions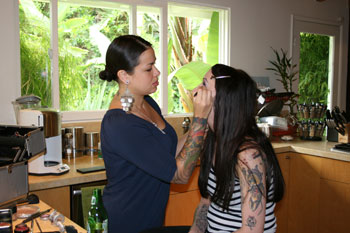 Teresa helps Amy get gammed up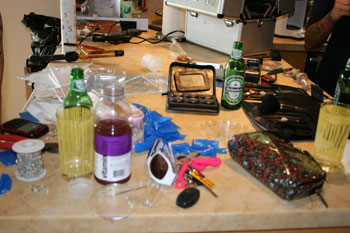 A successful photo shoot consists of beer, Vitamin Water, shades, and makeup. Lots of makeup.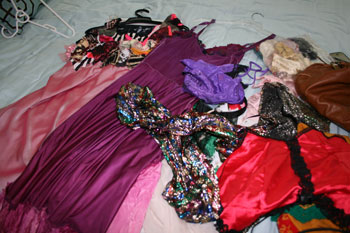 "I have nothing to wear!"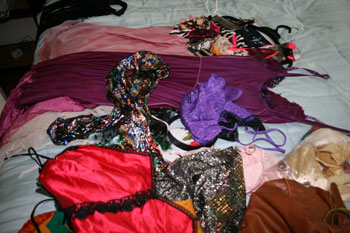 More tools of the trade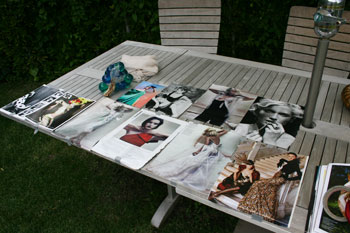 Inspiration taped on the tables outside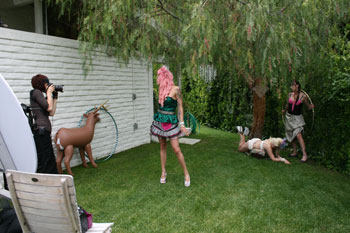 Light testing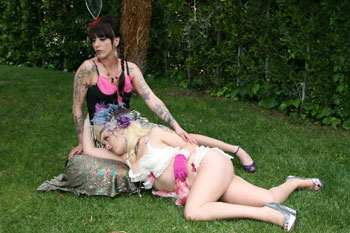 Playing with posing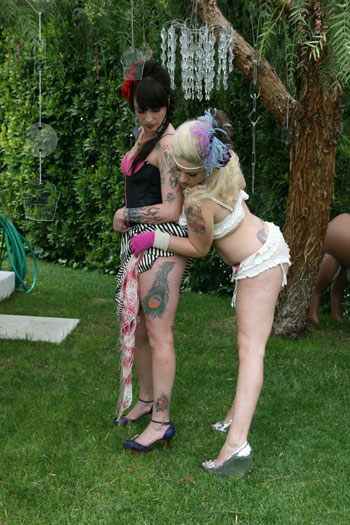 Check out that peacock tattoo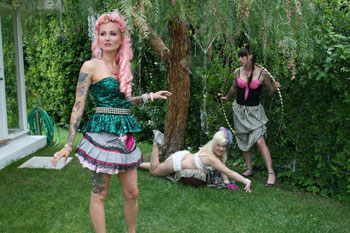 Incorporating more props into the equation

Sexy ladies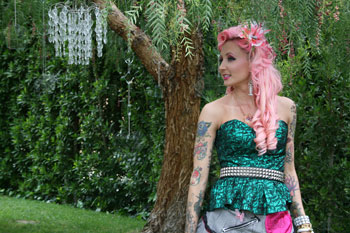 Natalia Fabia, y'all. Catch her feature in this month's Augut 2009 issue.