Becca has a New Website
Juxtapoz // Saturday, 22 Jan 2011
1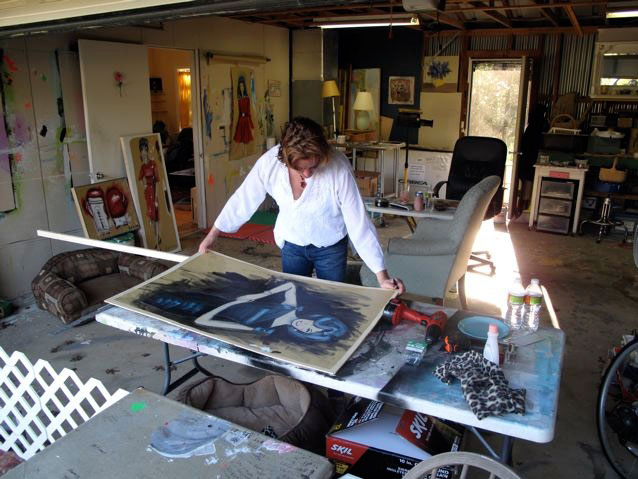 Street artist Becca has pioneered the genre since the late '80s, well before it ever fell under some umbrella'd term. But more than that, Becca brought justifiable recognition of women's contributions to the game, with her innocent girls consistently canvassed upon Southern California's building facades and bare surfaces. Longevity relies on talent, while devotion to one's métier fosters accomplishment, and Becca's talented capacity for both has proven to withstand the test of time and male competition.



Starting off 2011 with a fresh outlook, Becca has launched her new website, you can check out here, and granted this interview to Thedirtfloor.com. —Erin Dyer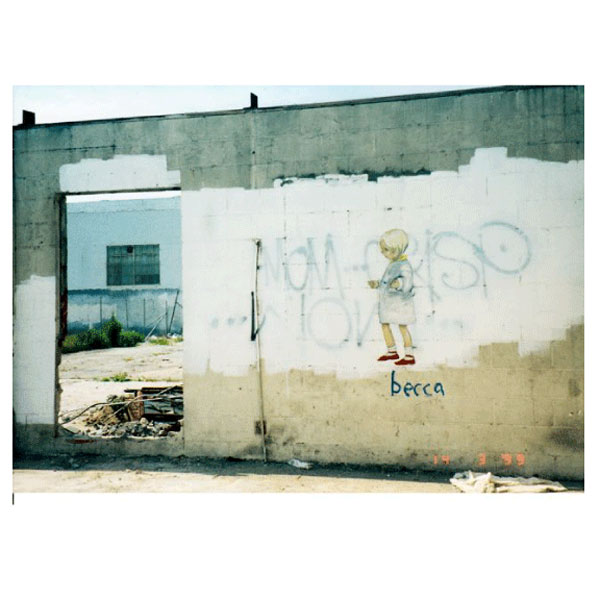 What are five things about yourself that you could tell our audience that would give them a good sense of who you are?

I enjoy painting, cooking, driving and listening to loud music, taking pictures & spending time w/ people & animals.

Does inspiration come easily to you?

When I have a show I go into autopilot and I love that.
You were one of the early street artists making your mark on Los Angeles during the '90s, what was the scene like then and how is it different now?

There was no street art scene. The only ones out there were Robbie Conal, Shepard Fairey, Twist, gang bangers & myself. When I started there wasn't the advantage of immediate photo sharing. Now that that's in place, there is an obviously huge scene out there. It impresses & overwhelms me simultaneously.


What is something people would be surprised or shocked to learn about you?

Leonard Cohen commissioned my first commission. I painted a sleeping woman on his porch floor.


Why should people care about art?

Because art can be mind blowing and strengthen your heart.
The lower case "b" in your signature intrigues me, and is seemingingly a conscious decision made on your part. What is the significance of the lowercase "b"?

I like the way it looks.
If an organization presented you with an award, what would you like it to be for and which organization would you like it to be from?
Best Picture from The Academy of Motion Picture Arts and Sciences.
Thank you to and the rest the rest at The Dirt Floor.