Beastie Boys' "Fight For Your Right Revisited" Full
Juxtapoz // Thursday, 21 Apr 2011
1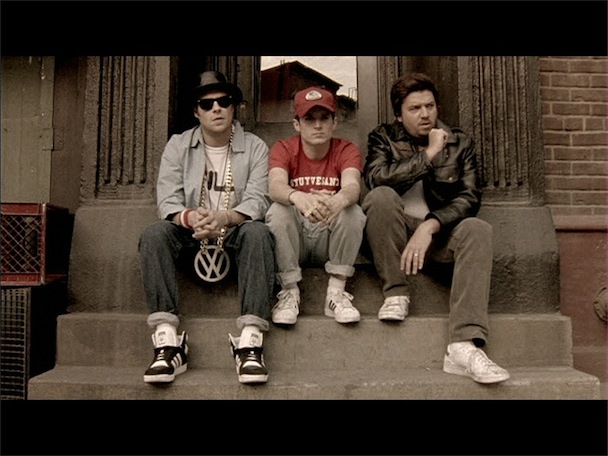 The timing with the opening of MOCA's "Art In the Streets" is perfect, as the
Beastie Boys
played a major role in combining hip-hop, punk, skate, graffiti, and streetwear into mix of an album, and in the early 1990s especially, they were mainstream act with completely underground tastes and influences. Of course you know by now, they are back with a 20+ minute short film, "Fight For Your Right Revisited," acting as a parody to their own careers.
Lots of famous people make appearences in the Adam "MCA" Yauch-directed video, of course the main ones being Danny McBride, Elijah Wood, and Seth Rogen. But mainly, this whole video, which premiered at Sundance this year, is a pre-cursor hype machine to the Beastie Boys'
Hot Sauce Committee Pt. 2
, due May 3, 2011.