Beastie Boys Interactive Tablet Edition + New Subscription Deals
Juxtapoz // Wednesday, 29 May 2013
1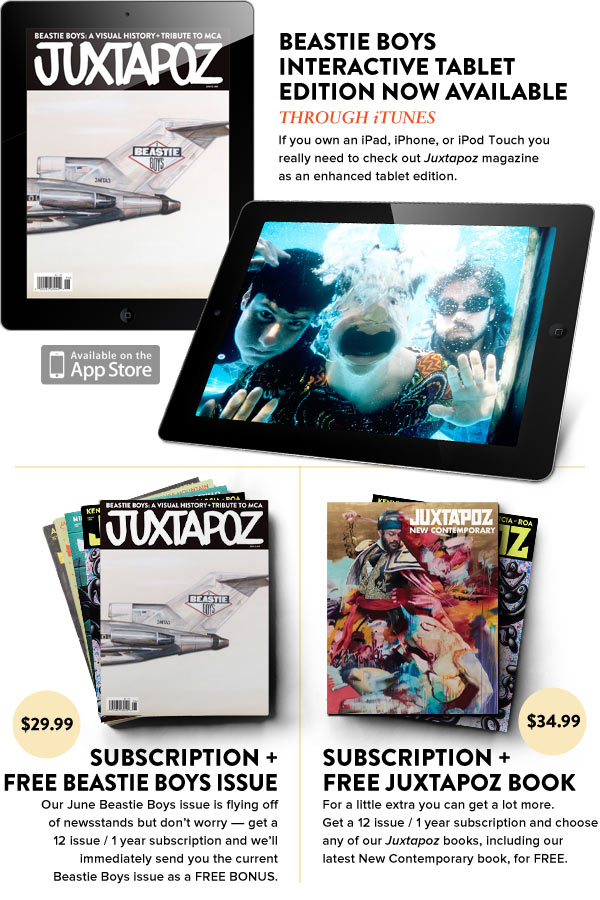 If you own an iPad, iPhone, or iPod Touch we recommend you check out Juxtapoz magazine as an enhanced tablet edition! We are also offering new subscription deals that include a Free BONUS issue or Free Juxtapoz New Contemporary Book.
See a preview of our New Contemporary Book here.
Watch a preview video for the Beastie Boys issue, featuring excerpts from the interviews here.