Basketball Season Kicks Off…with an Art Show?
Juxtapoz // Tuesday, 26 Oct 2010
1
This show will see an "explosive re-purposing of the iconic official NBA Game Basketball and Backboard as defined by some of today's most celebrated graffiti and street artists."
Presented by Public Works Department and curated by Billi Kid and James & Karla Murray, this exhibit brings together visual art and athletics in an unusual way, but the show should offer a refreshing array of works during Miami Art Basel.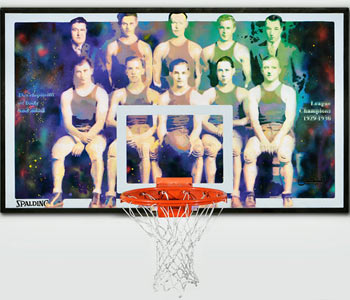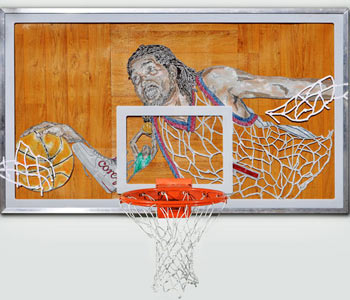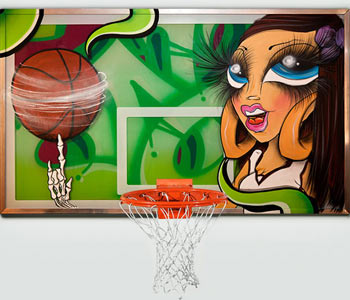 The Art of Basketball
December 2 - 5, 2010
2048 NW Miami Court Miami, FL
Details online at www.artofbasketballmiami.com
Oh, and just because LeBron James has generated a great deal of controversy over his decision to join the Miami Heat this year (seems fitting this show should take place in Miami), take a look at this brand new commercial, Rise, featuring the basketball superstar attempting to explain or justify his decision. A cowboy? A poet? Hmm.