Barry McGee Leave It Alone x Clare Rojas Together At Last
Juxtapoz // Monday, 24 May 2010
1
With this announcement, the San Francisco Bay Area based artists Barry McGee and Clare Rojas are doing something they haven't done together in a long time: exhibit their art in an exhibition side by side. Coming up Saturday, June 19th, 2010 the duo will show off their wildly influential works at the Bolinas Museum.
Barry McGee aka Twist, has been a major player in the San Francisco art scene for the past two decades. McGee rose out of the Mission School art movement and graffiti boom of the 90s and creates iconic works exploring urban life and social ills in our modern world.
Clare Rojas' works depict women, men, nature and animals as strong and weak, caring and connected to one another in their struggle to find harmony and balance.
Both artists are known to shy away from media and the public eye, so the Bolinas setting should be an ideal habitat in which to unveil this important exhibit.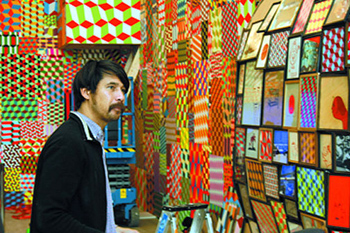 Barry McGee's work is on display now as part of the SF MoMA's 75th Anniversary exhibit.
Clare Rojas' work is also on display now at The Museum of Craft and Folk Art in San Francisco. More on We They, We They here.
Opening June 19th, 2010
The new group of exhibitions at the Bolinas Museum will run June 19-August 6 include:
Main Gallery: Barry McGee Leave It Alone & Clare Rojas Together At Last
Photography Gallery: Jona Frank, High School
CMA Gallery: Arline Mathieu Maps, Charts and Scapes
History Room: Celebrating the Bolinas Hearsay News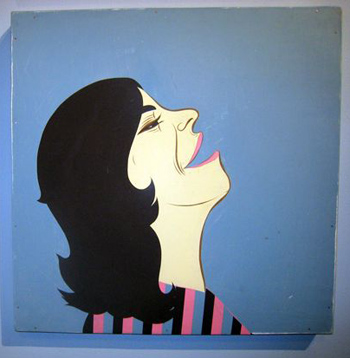 Work now on display at Rojas' We They, We They