Barry McGee and Friends in San Diego Photos x Videos
Juxtapoz // Thursday, 08 Jul 2010
1


"So I got a late night text from Mr Adam Hathorn saying 'Hey I just met Barry McGee downtown' I knew he was coming down to do some stuff on the street in conjunction with MCASD," writes Mike Maxwell on his blog. "So I cruised down there in the morning to get some photos.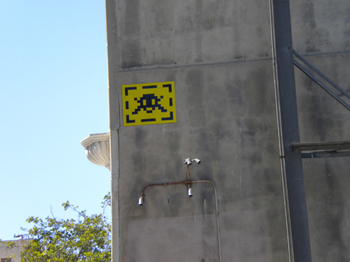 "The first thing I came across was another Space Invader that I hadnt seen yet."
"I set up my tripod and took a couple photos when I notice two men walking towards me. Both men dressed nicely with city worker badges around there necks. They ask 'What are you doing?' I replied, in a dominant tone, 'just taking some photos.' They continue, 'what is that?' I respond in an equally dumbass tone 'It's a bunch tiles put together.'
"The city official resumes his questions 'Is it a skull and crossbones? How Did it get up there?' By this time the line of questioning has gotten tired and my answers became more and more gruff 'It's a Space Invader, you know like the 80s game. I know how he got it up there but that's up to you to figure it out. I'm not telling you.' At this point they realize this is not working and left me alone. I continue on with my photo taking.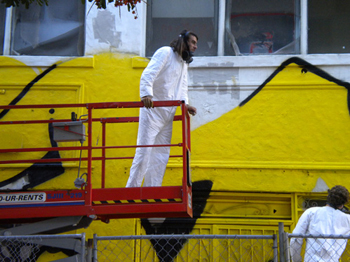 Amaze getting heckled by a drunk man:
A more serious video of the men in action: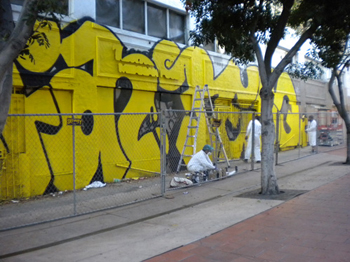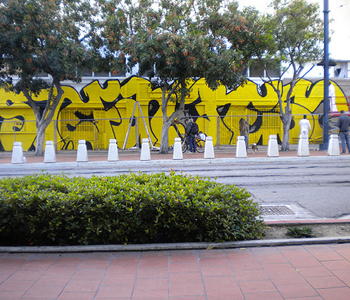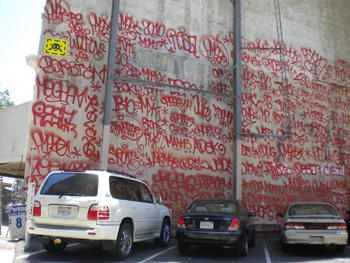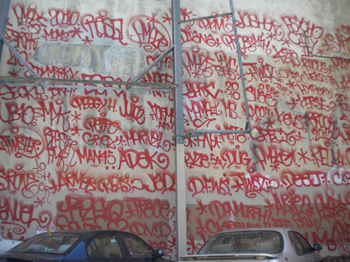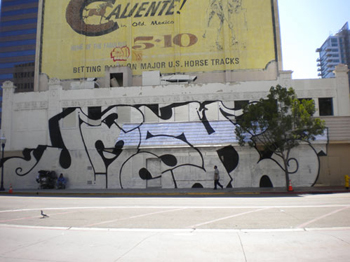 See the full postings from Mike Maxwell at his blog over here (Day 1) and here (Day 2).