Banksy Show Re-Cap from Richard Scarry in Bristol
Juxtapoz // Tuesday, 16 Jun 2009
1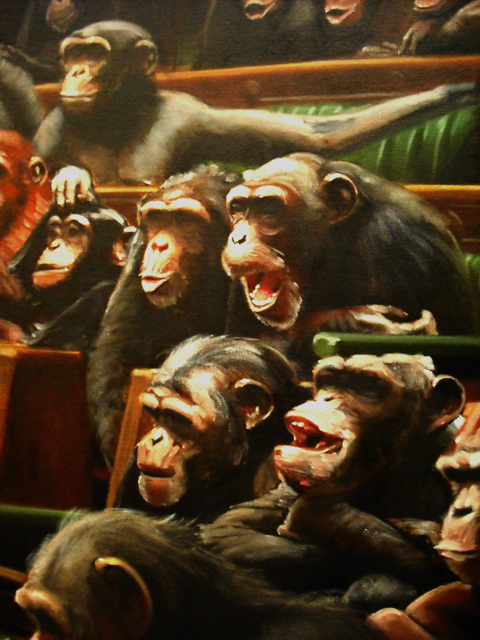 What better way to engage the diverse great British public in arts and culture than filling an Edwardian Museum in Bristol with a collection of Banksy sculptures, paintings, stencils, animatronics, ceramics and installations?
The hours wait to get in this free exhibition was worth every minute. Entering the main hall we were confronted with 6 large-scale classical sculptures recreated with a sense of irony, humour and social commentary. One of the main attractions for us was the gallery filled to the brim with stencils including a pixelated self-portrait of Banksy himself.
Throughout the Museum, Banksy has nestled his exhibits amongst the permanent collections. Reinterpretations of old masters with political statements, modern ceramics with a twist and British fairground nostalgia all combine make this a great experience. This was an Easter Egg hunt to die for and museum staff weren't giving anything away."
This is a must see exhibition for anyone in the UK this summer. --Richard Scarry and the Chipster.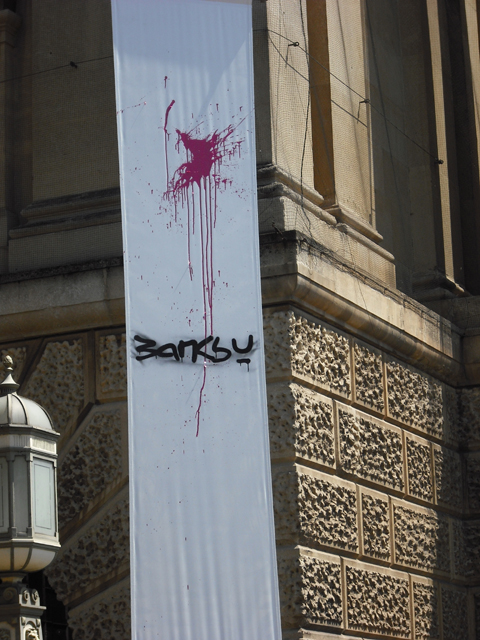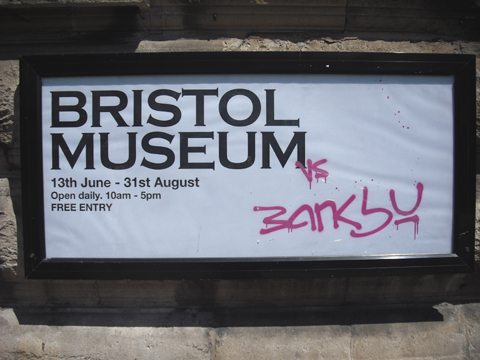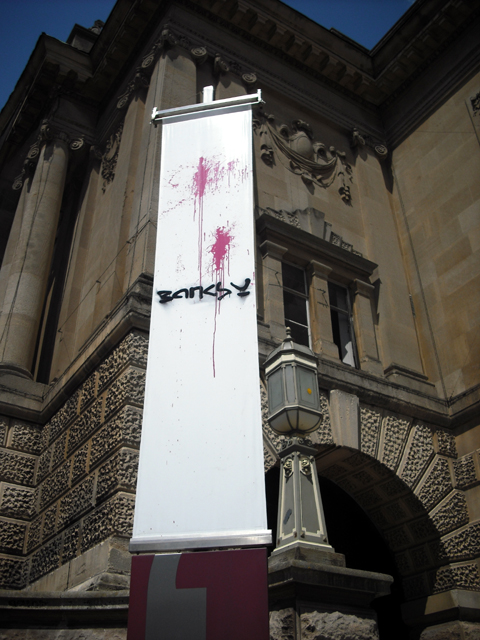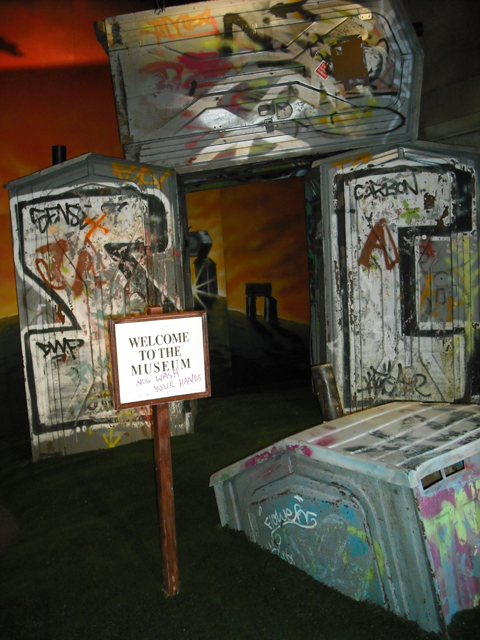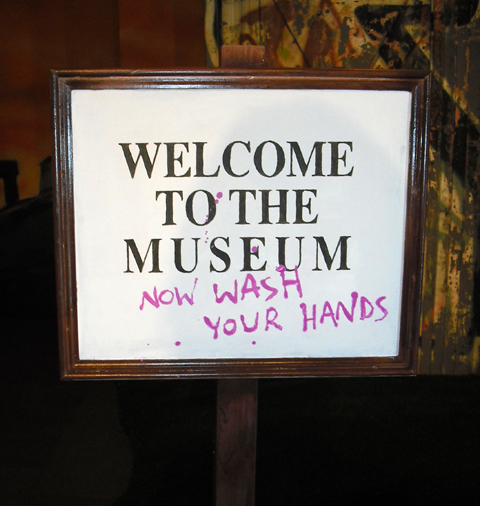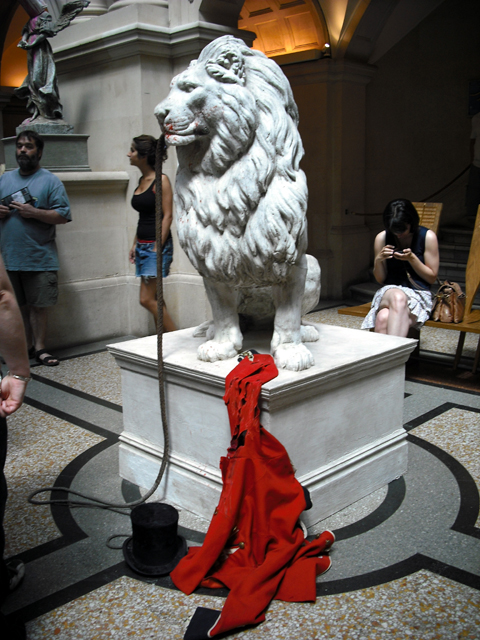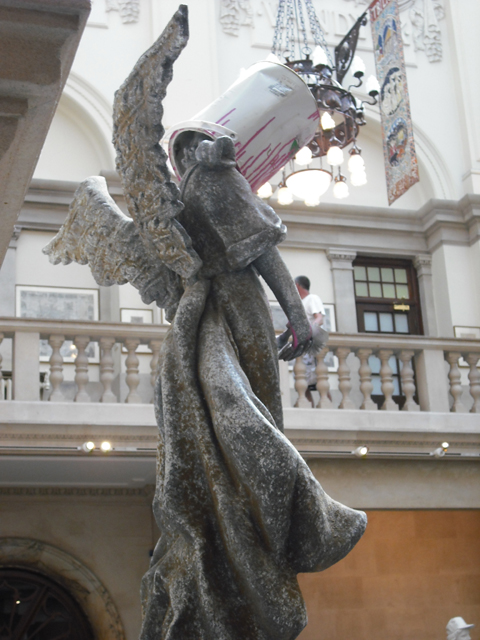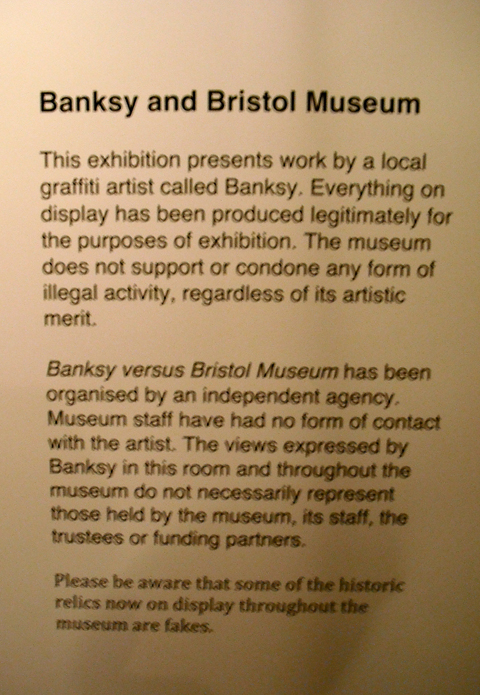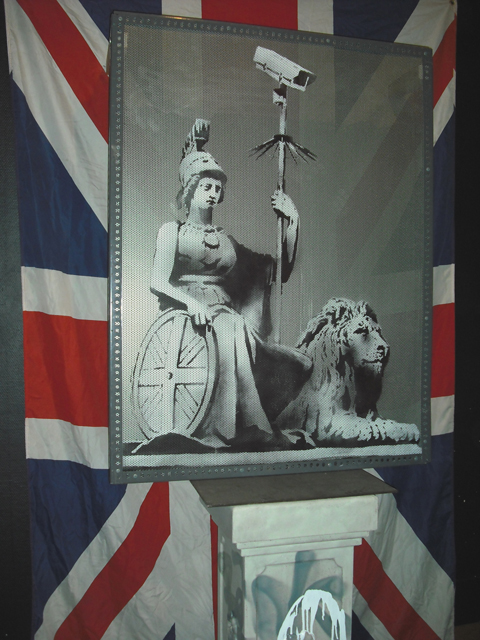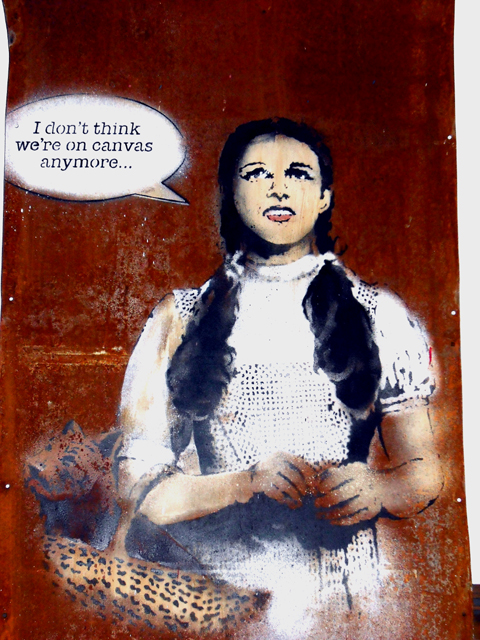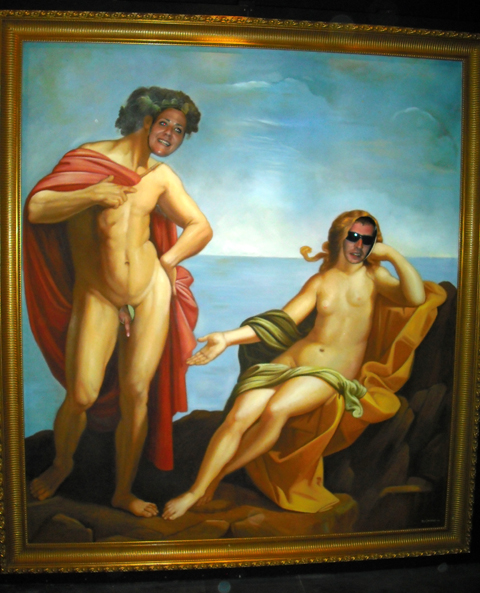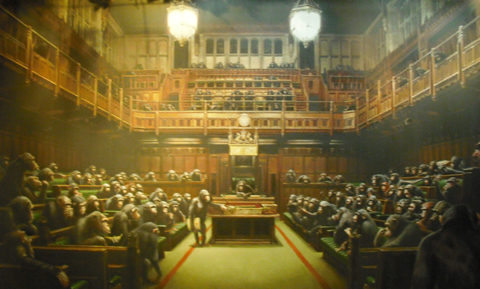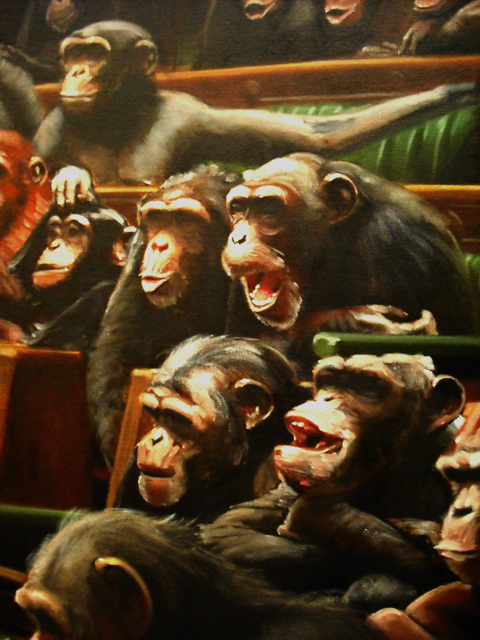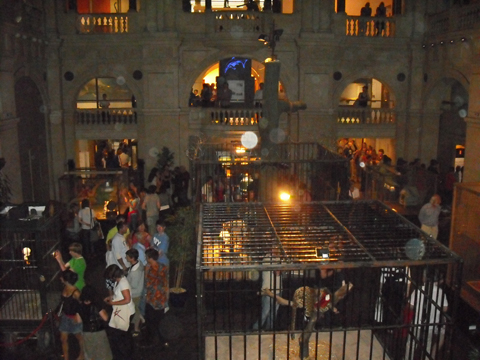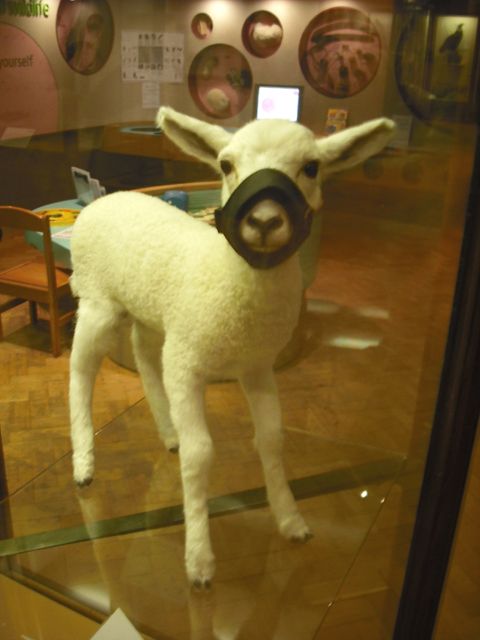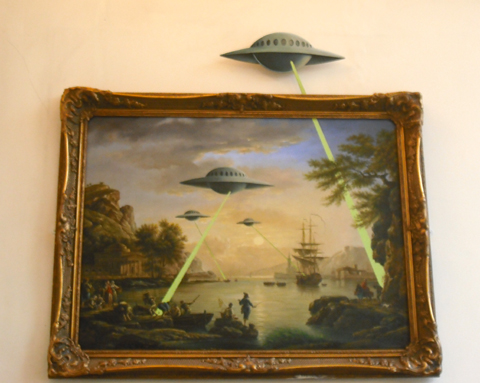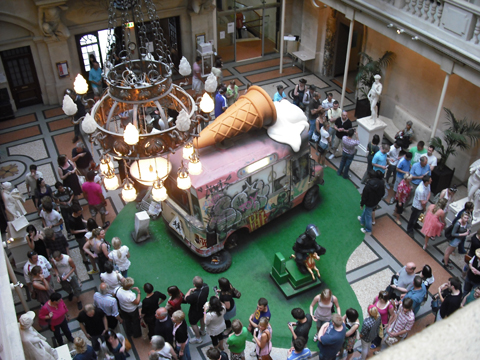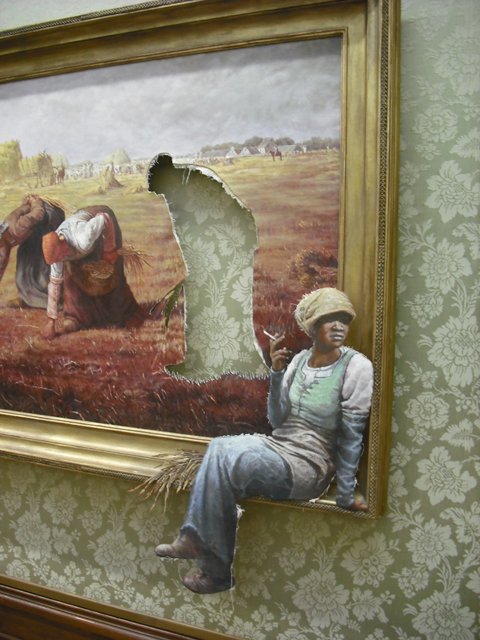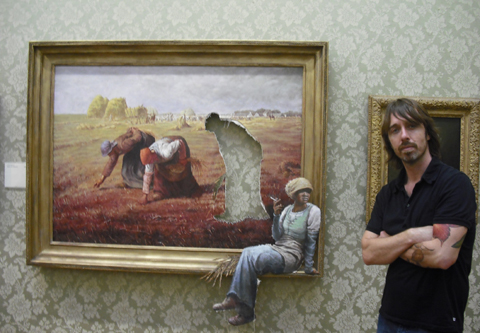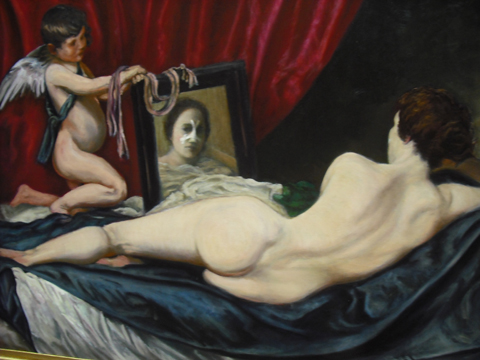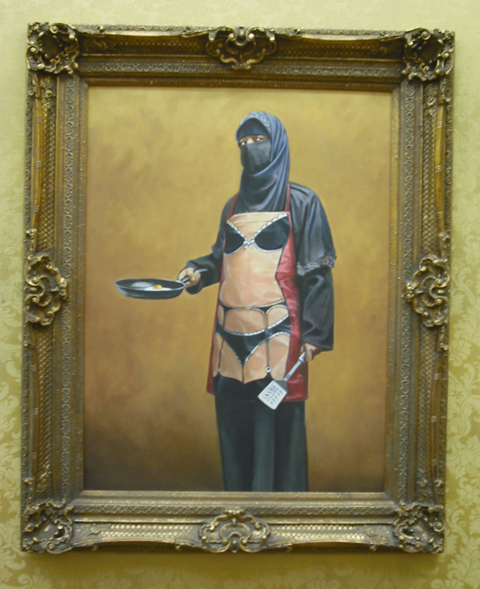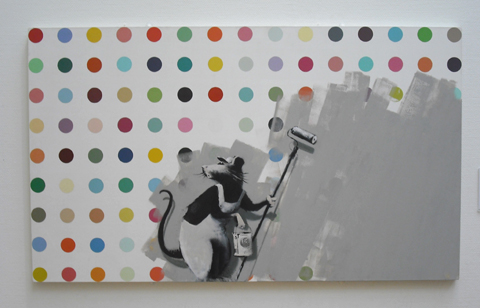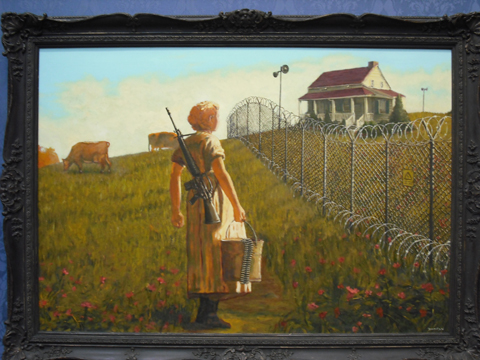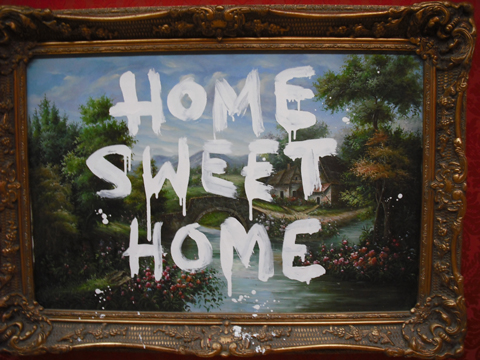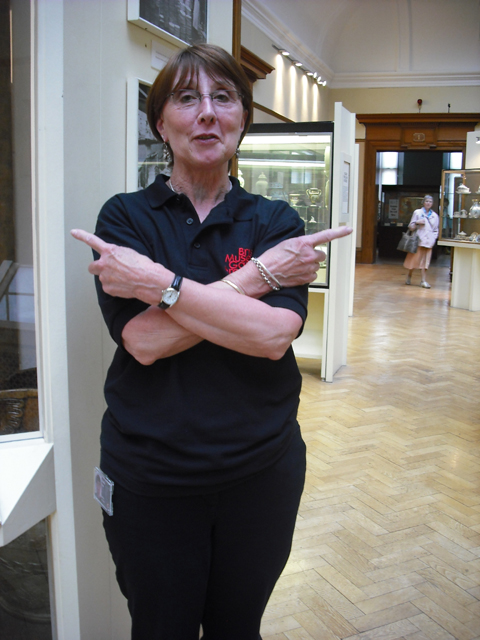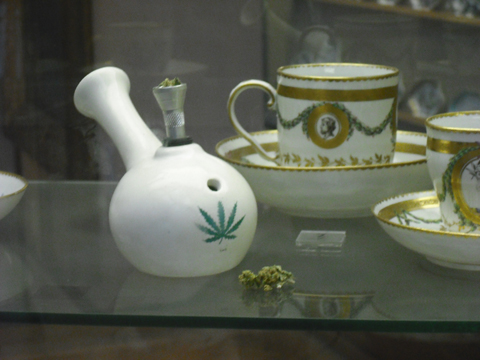 Catch our other posting on Banksy's summer show, Banksy Versus Bristol Museum, here and here.
Banksy Versus Bristol Museum runs from June 13th through August 31, 2009.
The Bristol Museum is open from 10am to 5pm daily. Admission is free.