Image Gallery
Banksy: Myth & Legends Book
Juxtapoz // Thursday, 27 Oct 2011
1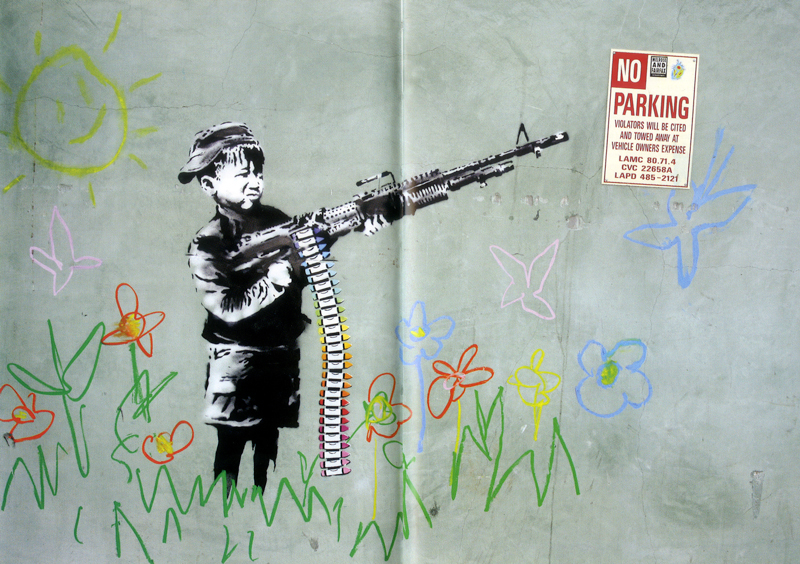 As things with
Banksy
go, there is a little bit of legend and myth involved with almost every piece of art and story you hear. Therefore, it makes sense that there is a new book out (published by Carpet Bombing Culture, distributed by
Gingko Press)
called
Banksy Myth & Legends
that dissects and examines the various unsolved mysterious surrounding the UK-artist.
Here is the summary:
No single living artist has created as many myths, rumours and legends as Banksy. In his home town of Bristol, almost everyone seems to have a Banksy story. Many of the tales in this book are from Bristol, some are from further afield. What they share is that they are all told with the wide eyed wonder which Banksy inspires. Compiled between 2009 and 2011 (by Marc Leverton), some of these stories are quite old and have been told so many times they have become the stuff of legend, while others are more questionable and can best be described as myths. Some are laugh out loud bollocks and others are simply gossip. You be the judge.
Buy it here.