Image Gallery
Banksy Cardinal Sin Sculpture @ Walker Art Gallery, Liverpool
Juxtapoz // Thursday, 15 Dec 2011
1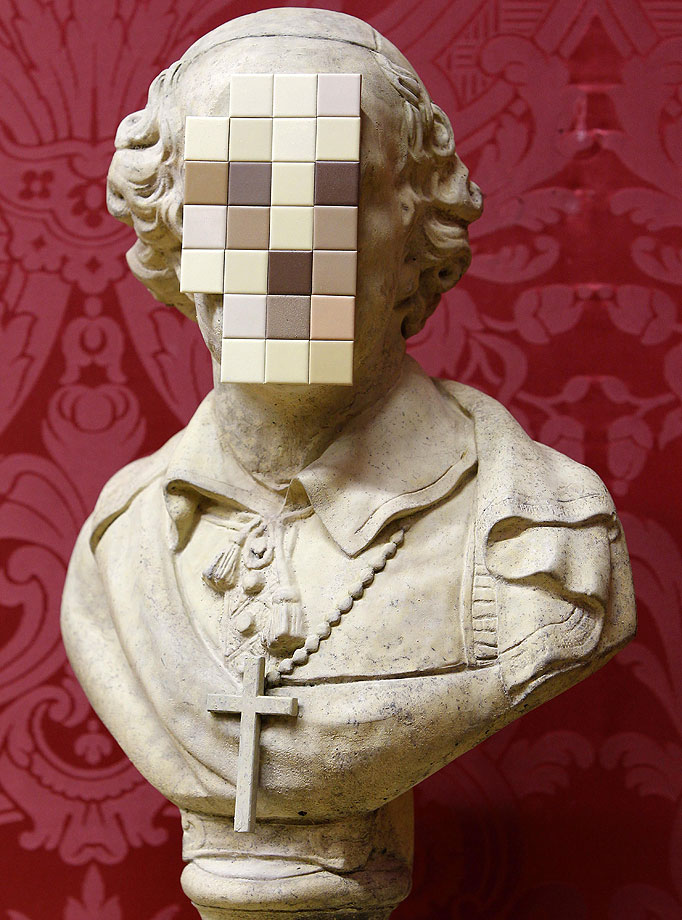 The news keeps coming; Banksy just placed a new sculpture,
Cardinal Sin
, at Walker Art Gallery in Liverpool, England. The piece, made in response to the child abuse scandals that the church seems to be known for these days, features a face taken off and replaced by blank bathroom tiles. Banksy noted in a statement, ":I'm never sure who deserves to be put on a pedestal or crushed under one." The sculpture sits next to religious works dated from the 17th Century.
The
BBC
has quoted Banksy as saying, "I love everything about the Walker Gallery—the Old Masters, the contemporary art, the rude girl in the cafe. And when I found out Mr Walker built it with beer money it became my favourite gallery. The statue? I guess you could call it a Christmas present. At this time of year it's easy to forget the true meaning of Christianity—the lies, the corruption, the abuse."
images via
mymodernart