Image Gallery
Banksy and War Boutique at Andipa Gallery London
Juxtapoz // Tuesday, 24 May 2011
1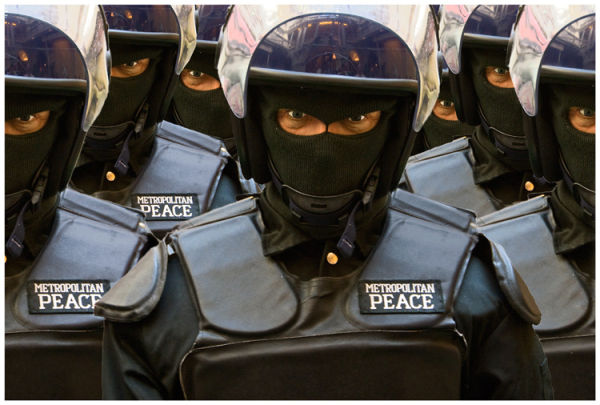 At this point,
Banksy
has become a tad larger than life. Every breath he takes, every move he makes, the world is watching him (trying to get a Police reference together with that image up there). The Bristol artist will have original works on display at Anidpa Gallery in London starting on June 9, 2011.
All the works in the Banksy exhibition will be of Andipa's collection, or as they call it at the gallery, an "
un-paralleled collection of iconic and sought after original works by Banksy, from the collection of Andipa Gallery, one of the largest in the UK."

Some of the pieces from the Andipa Banksy collection:



In the bottom floor, Andipa will be showing artist War Boutique, who "
Using textiles, bullet proof ceramics, shells and bomb blankets as the conduit to express his ideas, the artist known as War Boutique 'symbolically transforms instruments of war and destruction into constructive items embodying creativity, peace and critical social commentary.' War Boutique has provided his wearable art for photo-shoots with the late Alexander McQueen CBE as well as collaborating with the royal and military tailor, Gieves & Hawkes. He has also provided artworks for some of the most renowned contemporary artists including Banksy for his controversial Banksy Versus Bristol Museum show and YBA Sarah Lucas."

photo by
Tony Deller
Banksy/War Boutique
June 9—July, 9, 2011
Andipa Gallery
London, England