Back Talk—Reuben Rude
Juxtapoz // Monday, 07 Mar 2011
1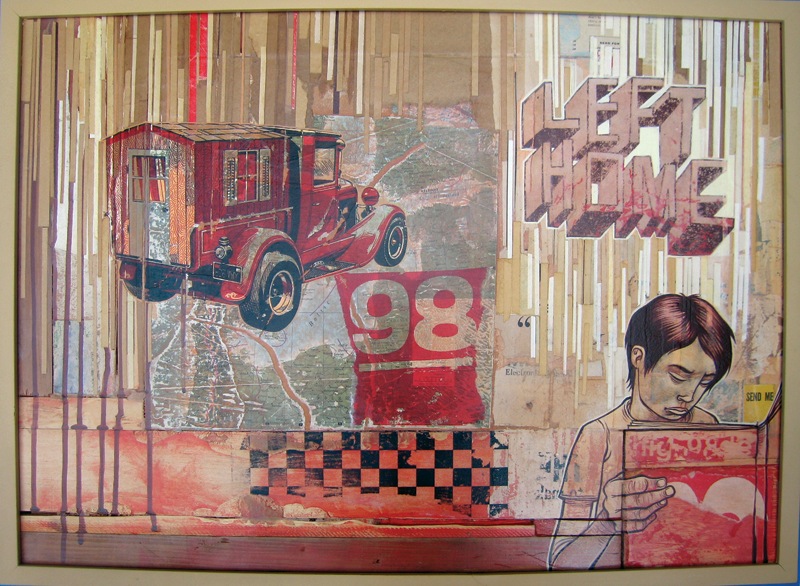 San Francisco-based illustrator and designer Reuben Rude will be opening
Place To Plac
e in
Thinkspace Gallery's Project Room
this Saturday (March 12), and we caught up with the artist with a few questions, and learned the man lives by the words of Joe Strummer.
1. One reason you make art:
I can't think of anything else to do.


2. The last good movie you saw:
Toy Story 3
3. Something you've always wanted to do, but have yet to:
Travel to Europe and Asia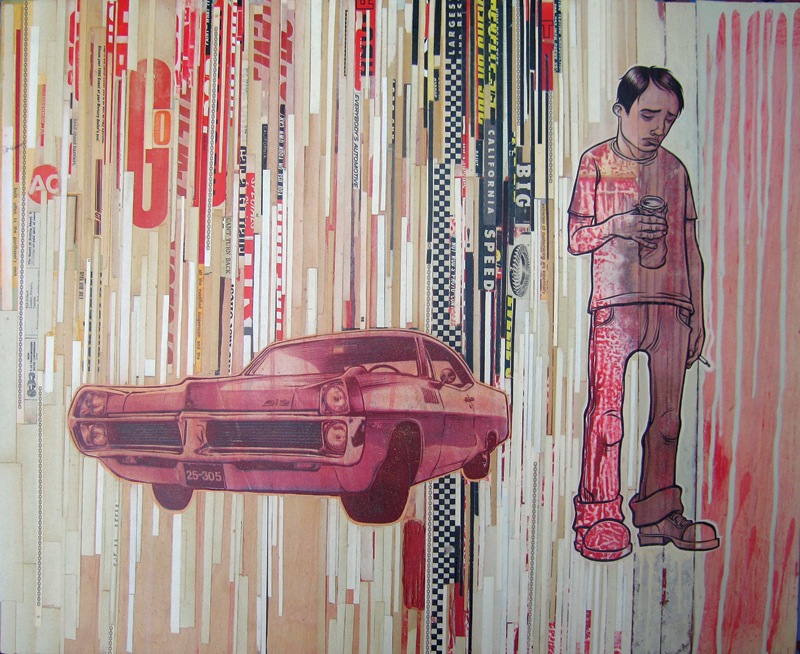 4. Favorite country or city visited:
Sayulita, Mexico
5. A few words that sum up your philosophy on life:
I'm mad as hell, and I'm not going to take it any more!
6. Something you want the world to know about you:
I'm not a pessimist, I'm a cynical realist
7. Something that annoys or frustrates you about people:
Too much belief in the hype.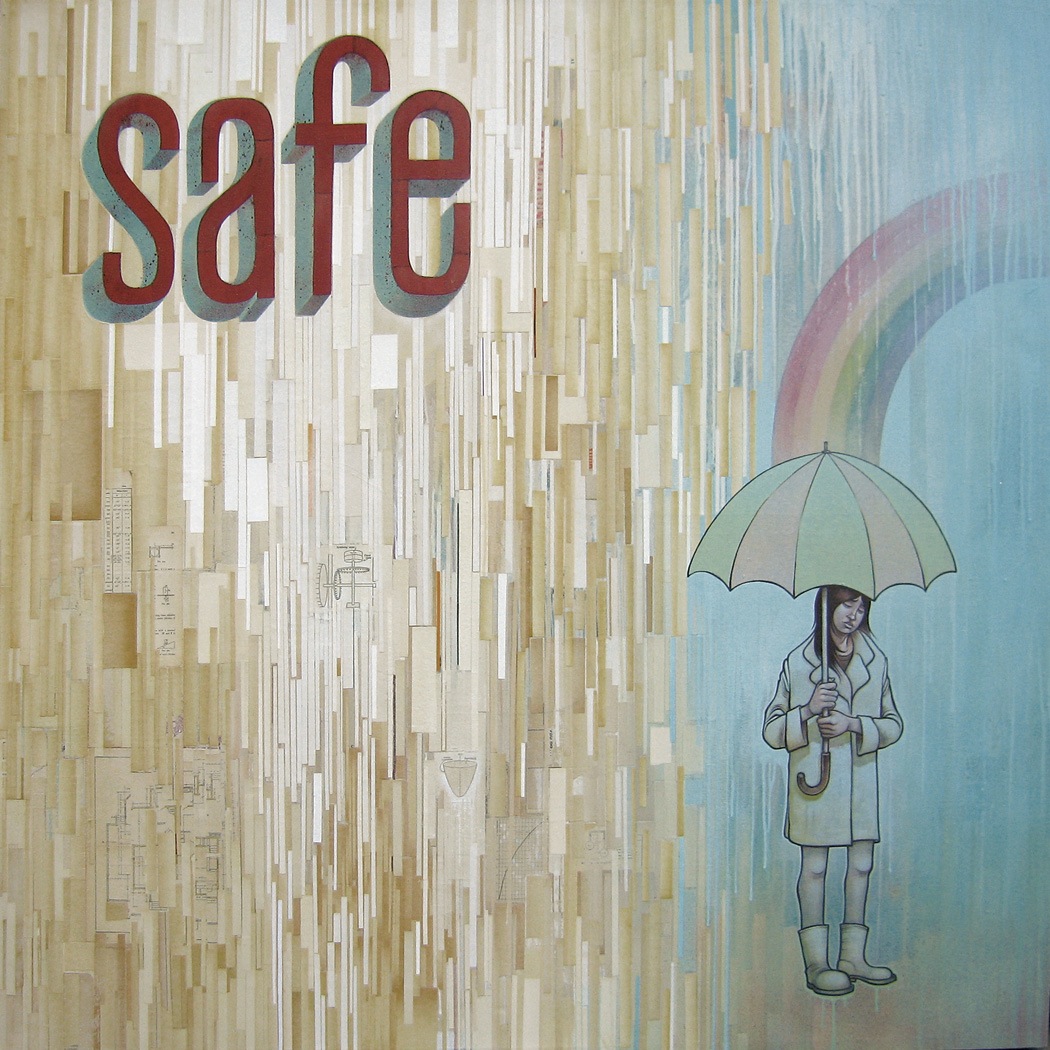 8. Something that concerns you:
The attack on organized labor and the unequal distribution of wealth and resources in America.


9. Artists you admire:
Off the top of head: Robert Crumb, Chris Ware, Dan Clowes, Andy Goldsworthy, Robert Rauschenberg, George Tooker, Thomas Campell, The Hernadez Brothers, Clayton Brothers, Barry McGee, Windsor McCay…no way I can name them all.

10. Favorite quote(s):
"Without people you're nothing" - Joe Strummer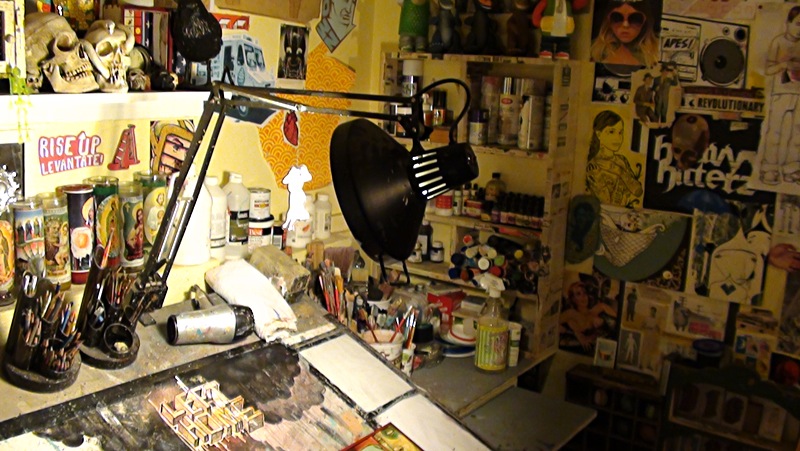 11. The first record or CD you ever bought? The last album you downloaded?
I'm not sure about the first record I ever bought, but I had a cassette tape of Hall and Oates' "Private Eyes" in sixth grade.  I don't download much music, I just picked up a vinyl copy of Patti Smith "Horses" at a flea market recently.

12. Something you do when you're procrastinating?
Play Tetris
13. What is your most defining characteristic?
I'm a loudmouth
14. What is your greatest fear?
Death (what else is there?)
15. The moment you realized you were an 'artist':
I drew a picture of a motorcycle when I was three, and everyone thought it was pretty good.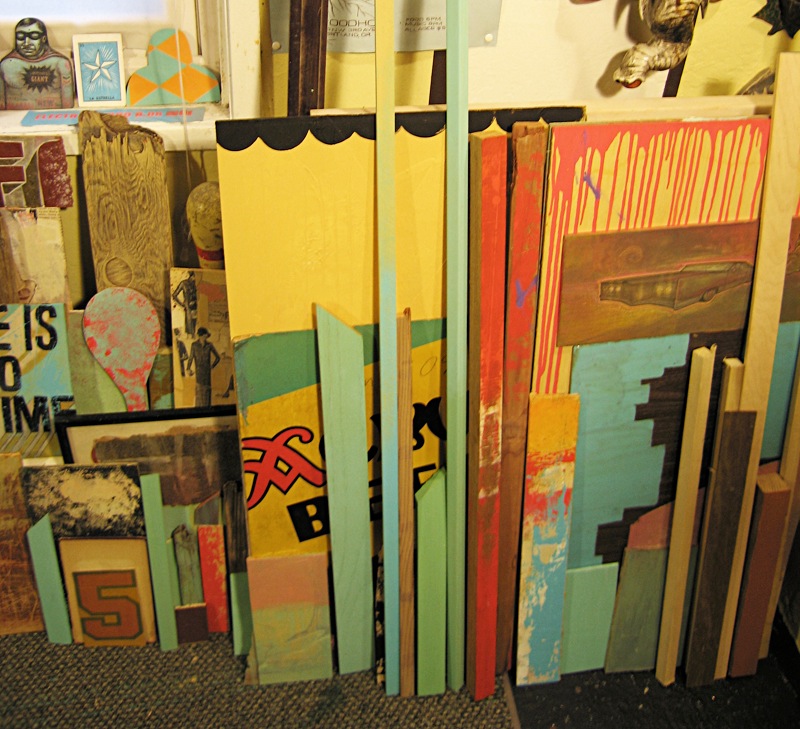 16. Your greatest quality:
I think I am a good father, but I guess everybody who has kids thinks that

17. Something you wish you could change or alter about yourself:
I would like to shut up and listen more, and lose weight
18. What is the biggest risk you've ever taken and was it worth it?
I think I am in the  middle of it now, putting in an offer on a house.  Don't know if it's worth it yet.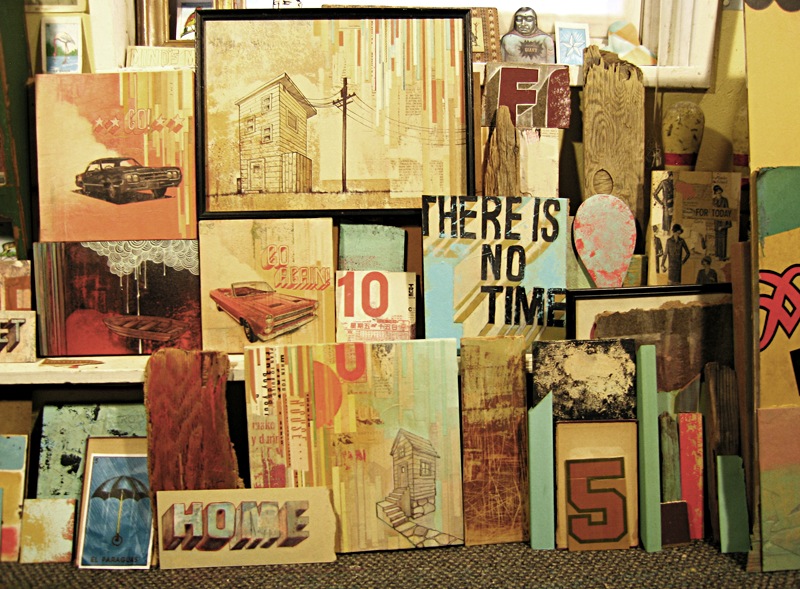 19. Something you wish you had known five years ago:
Can't think of anything, I'm a know-it-all.

20. What do you hope to accomplish in the next five years of your life?
I want to make more public art.



Thinkspace Gallery Project Room
Culver City, California