Back Talk—Kelly Vivanco
Juxtapoz // Tuesday, 25 Jan 2011
1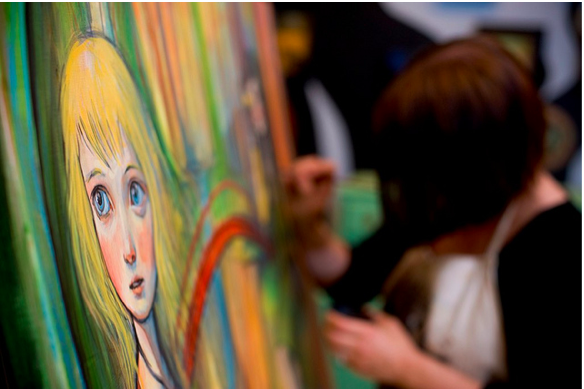 Kelly Vivanco, who will be opening her first Los Angeles solo exhibition,
Springs To Mind
, on February 5, is the subject of this edition of Back Talk.
Springs
will showcase over two-dozen new acrylic paintings on both canvas and wood panel, including Vivanco's largest paintings to date alongside several works that incorporate moving parts.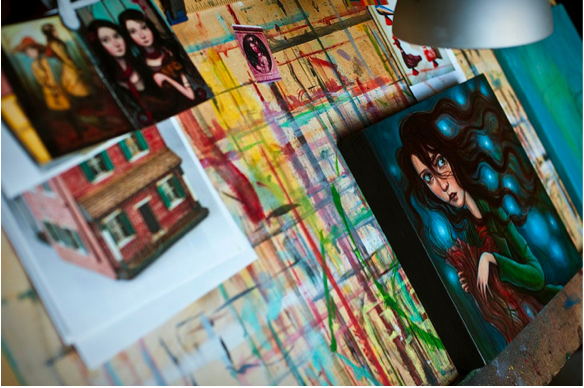 1. One reason you make art:
It is an integral part of who I am. Things feel wrong and I am an unhappy person if I don't!
2. The last good movie you saw:
Micmacs à Tire-Larigot by Jean-Pierre Jeunet.
3. Something you've always wanted to do, but have yet to:
Illustrate a children's book.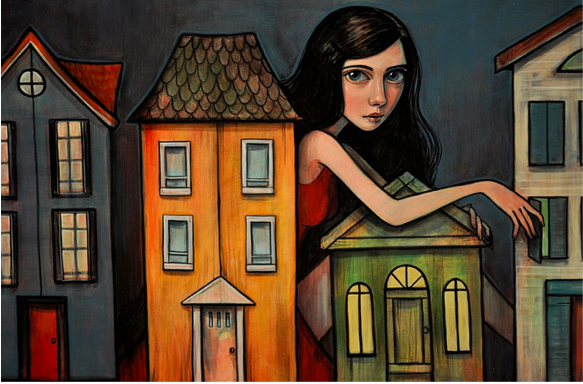 4. Favorite country or city visited:
San Francisco
5. A few words that sum up your philosophy on life:
Be nice to people, keep your hands to yourself and be creative.
6. Something you want the world to know about you:
I am shy and even more so around cameras.
7. Something that annoys or frustrates you about people:
Rudeness, boasting, egotism.
8. Something that concerns you:
The ills of humanity and its effect on the planet.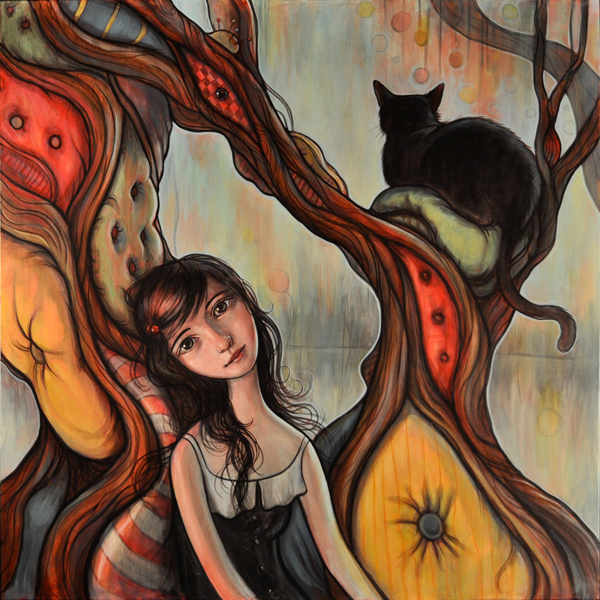 9. Artists you admire:
So many! But a few would be Ingres, Waterhouse, Rackham, Van Gogh.
10. Favorite quote(s):
"The thing that's important to know is that you never know. You're always sort of feeling your way." - Diane Arbus
11. The first record or CD you ever bought? The last album you downloaded?
I think the first was probably a cassette tape of Duran Duran's Seven & the Ragged Tiger. So much hairspray! The last I downloaded was The Groove Sessions by Chinese Man and Darker Days by The Q4.
12. Something you do when you're procrastinating?
Read blogs.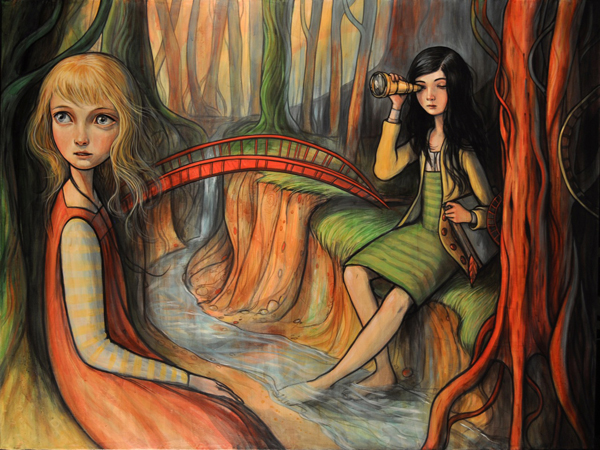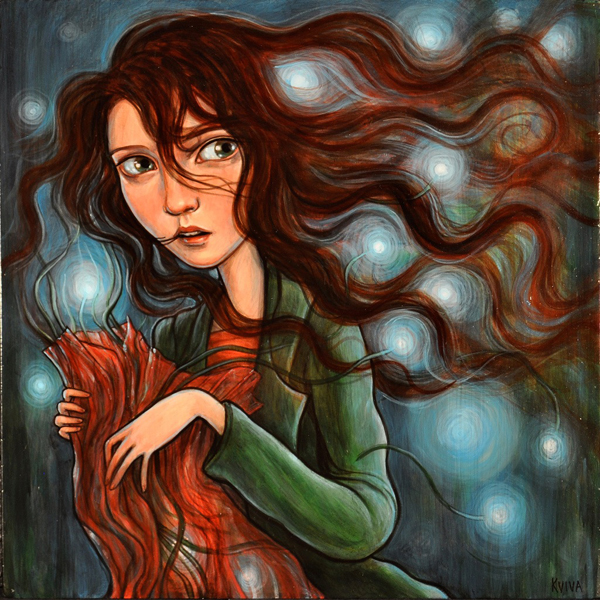 13. What is your most defining characteristic?
I have no idea!
14. What is your greatest fear?
Death is only terrible for who you leave behind. Pain and losing the ones I love are what scare me.
15. The moment you realized you were an 'artist':
Probably when I was in grade school and drawing pictures for people. I wince to call myself 'an artist' because it is such a loaded word. I feel much better calling myself a painter or a creative person.
16. Your greatest quality:
I am loved.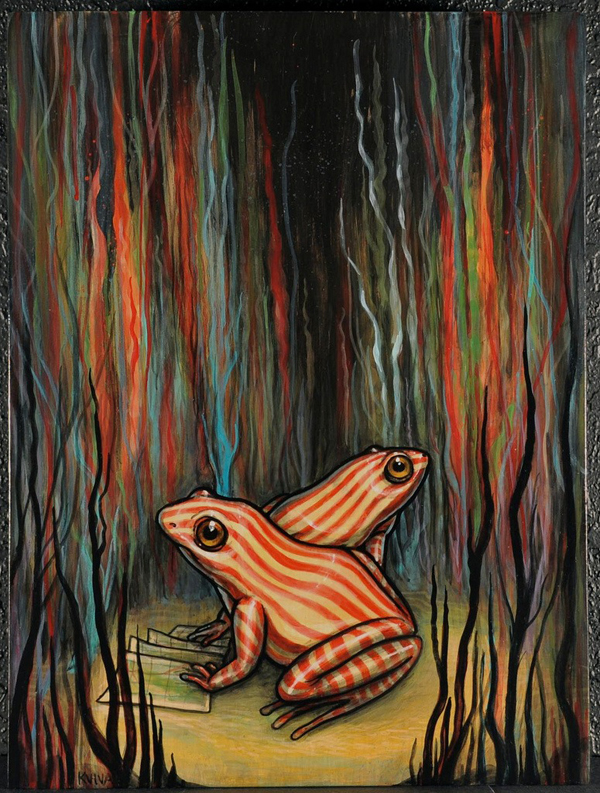 17. Something you wish you could change or alter about yourself:
I wish I was more confident and outgoing.
18. What is the biggest risk you've ever taken and was it worth it?
To trust that I would be OK in the world. It was definitely worth it.
19. Something you wish you had known five years ago:
To get my wisdom teeth out before they cause painful problems.
20. What do you hope to accomplish in the next five years of your life?
Paint and create more and find time to try new things and visit new places. I wish I could find a way to live with less sleep so I could get more done in a day!
###########Kelly Vivanco
Springs To Mind
Opening Reception:
Sat, Feb. 5th 7-10PM
February 5—26
Thinkspace
6009 Washington Blvd.
Culver City, CA 90232
www.thinkspacegallery.com