Back Talk—Dylan Sisson
Juxtapoz // Thursday, 24 Mar 2011
1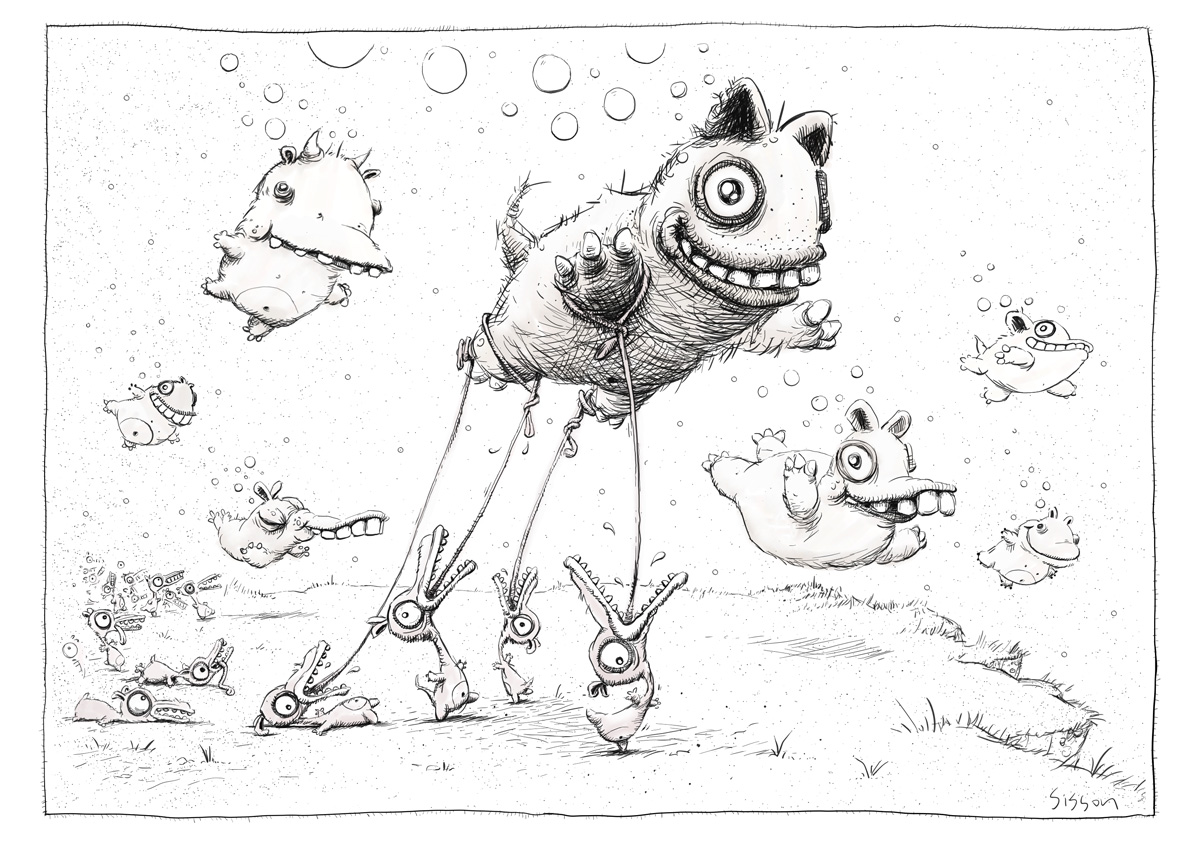 San Francisco-based
Dylan Sisson
will be exhibiting in a group show,
Lilacs Out of the Dead Land
, at
WWA Gallery
in Culver City starting April 1, 2011. We snuck a few questions to the comic illustrator, painter, and toy designer.

1. One reason you make art:
To get it out of my head.


2. The last good movie you saw:
I saw a Scandinavian film about hunting trolls. It was called "Troll Hunter," and it was spectacular.


3. Something you've always wanted to do, but have yet to:
I'd like to go to Norway. My distant relatives built a farmhouse there. It's been in the family over three hundred years. Today my relatives still live there. I would like to visit.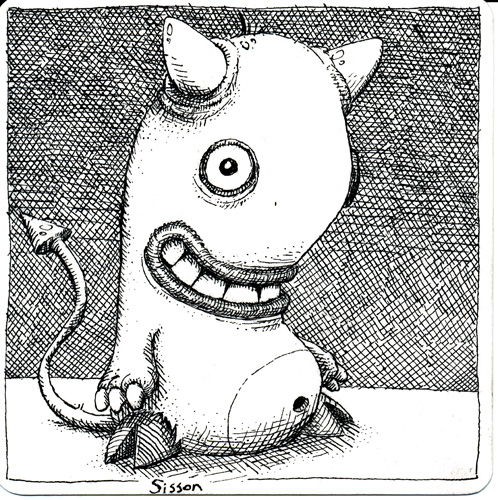 4. Favorite country or city visited:
I prefer parts of everywhere, but as a kid my favorite city was Berlin, Nevada ... a ghost town. It's also a state park, where they've dug up and displayed fossils of giant ichthyosaurs ... toothy, wall-eyed, prehistoric marine reptiles. That was my kind of town.


5. A few words that sum up your philosophy on life:
It's pretty much all I have to work with.


6. Something you want the world to know about you:
That I'm a private person.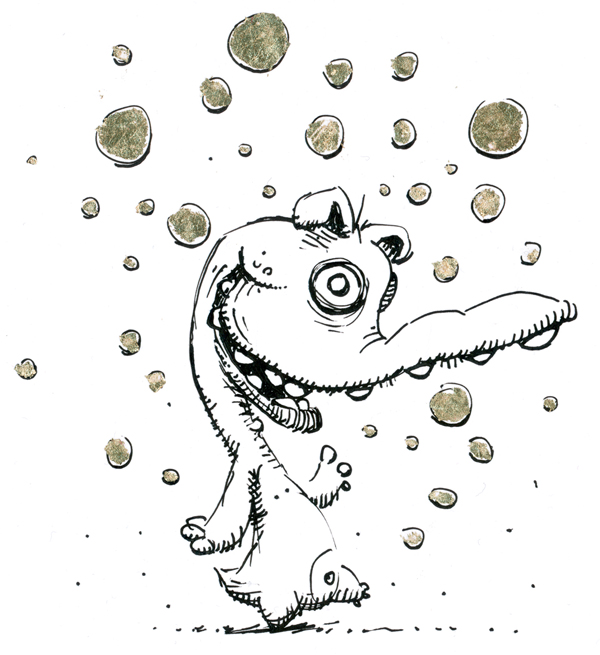 7. Something that annoys or frustrates you about people:
The usual things, I suppose.


8. Something that concerns you:
They stopped making Sapporo in little tiny cans. I can't find those anymore. 

9. Artists you admire:
When I was in college I picked up Ralph Steadman's "America" and devoured it. Steadman draws everyone like trolls or lizards. It was refreshing. There are a lot of artists out there that I admire, but I found Steadman at the right time and it changed how I thought about art.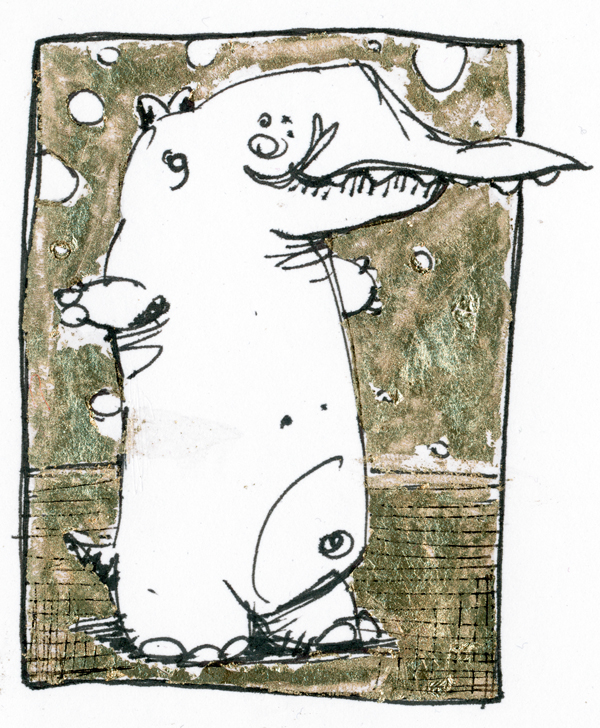 10. Favorite quote(s):
"Zen idiots leave me alone. I do not exist." -Anon


11. The first record or CD you ever bought? The last album you downloaded?
My first vinyl album was the Story of Star Wars ... back when I wanted to be a Jedi, but now I know that hokey religions and ancient weapons are no match for a good blaster. The last album I downloaded was Otograph's "Electronic Evening."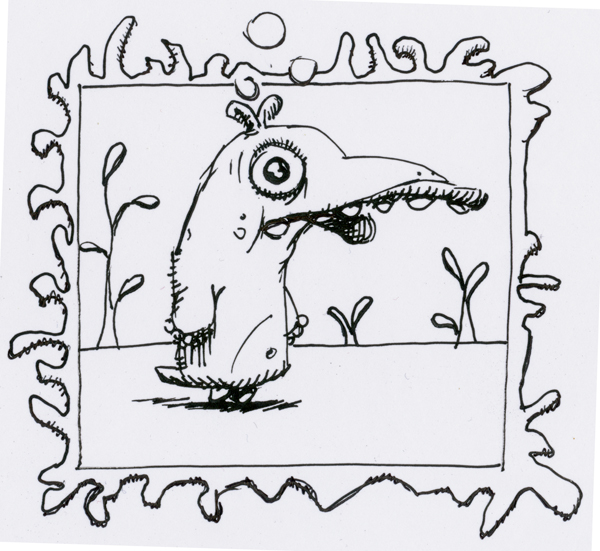 12. Something you do when you're procrastinating?
I usually do something else that I've been procrastinating, but which is less important.

13. What is your most defining characteristic?
I like to have a pen at all times … I'll usually carry two pens, in case one runs out of ink, but I try not to carry more than five pens, because people make fun of that.


14. What is your greatest fear?
An abundance of phlegm.

15. The moment you realized you were an 'artist':
I got a box of 64 crayons as a kid. I thought that made me an artist. Later I discovered that was only part of it. 

16. Your greatest quality:
I don't know, but I'll wager that whatever it is, it's also my worst quality.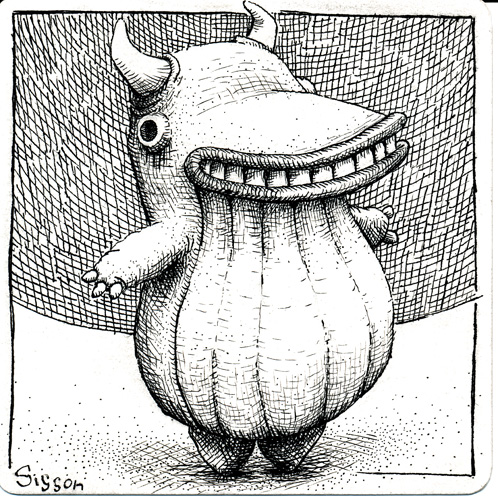 17. Something you wish you could change or alter about yourself:
Infravision would be nice.


18. What is the biggest risk you've ever taken and was it worth it?
I picked myself up and moved to San Francisco five years ago. Looking back, I totally over-thunk that one.

19. Something you wish you had known five years ago:
Tact.


20. What do you hope to accomplish in the next five years of your life?
Nothing too unseemly. Make good art. Be with good people. That sort of thing. If I can build a cocktail robot that would be a bonus.

Lilacs Out of the Dead Land
Opens April 1, 2011
WWA Gallery
Culver City, California