Back Talk—Brett Amory
Juxtapoz // Wednesday, 29 Dec 2010
1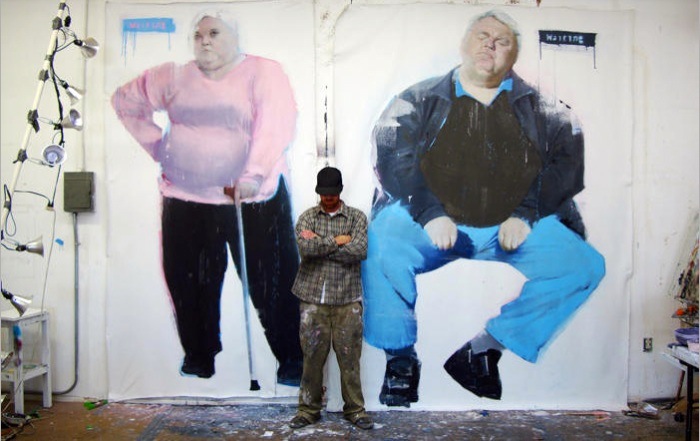 We continue our Back Talks in conjunction with
Thinkspace Gallery's
upcoming
There It Is
exhibition featuring the work of
Adam Caldwell
, Seth Armstrong, and Brett Amory. Today, we speak with increasingly popular fine artist
Brett Amory
, who continues to have strong showings in San Francisco and Los Angeles.
1. One reason you make art:
Keeps me somewhat sane...
2. The last good movie you saw:
Jean-Michel Basquiat: The Radiant Child
3. Something you've always wanted to do, but have yet to:
Learn to play the trumpet.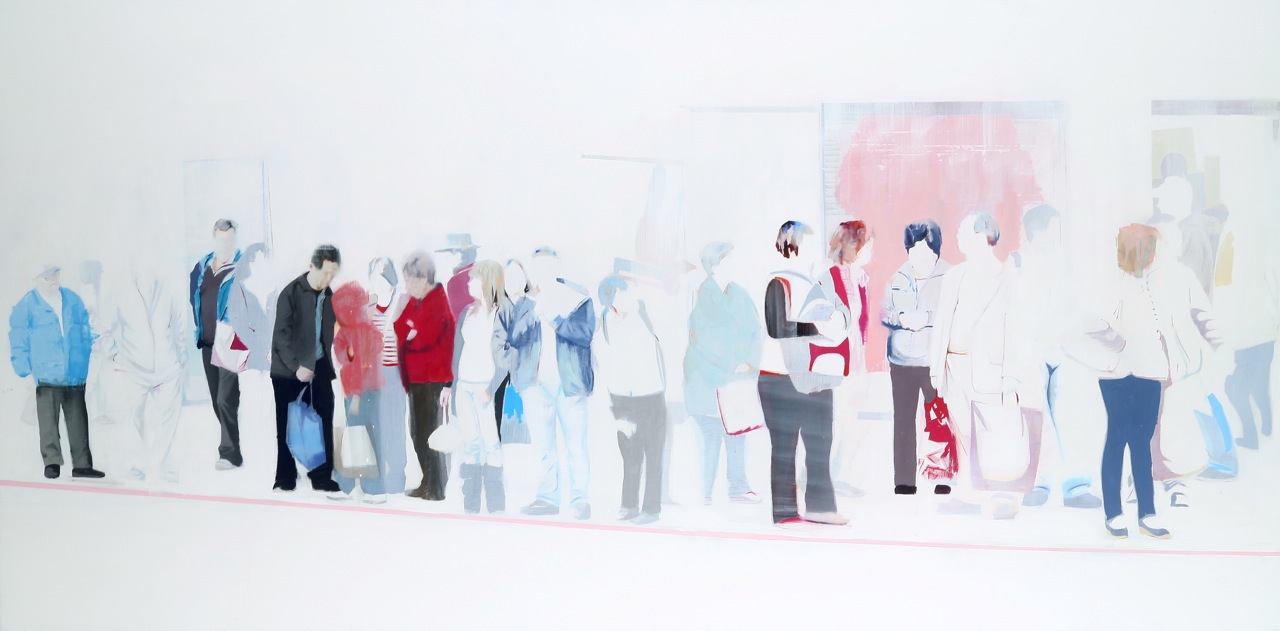 4. Favorite country or city visited.
I haven't really traveled outside the US but I'm getting ready to go to London. Maybe it will be the UK.
5. A few words that sum up your philosophy on life:
KISS-Keep it simple stupid
6. Something you want the world to know about you:
I have a guardian angel his name is Tommy. He gave me a tomahawk when I was six. He comes out in my art sometimes...
7. Something that annoys or frustrates you about people:
Big egos.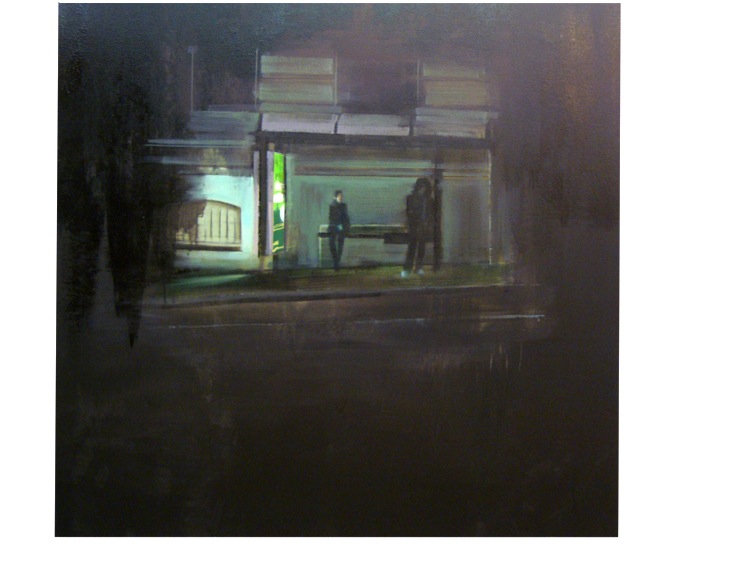 8. Something that concerns you:
My health.
9. Artists you admire:
Ed Roebuck, Antonio Lopez Garcia, Alex Kanevsky, Gage Opdenbrouw, Kim Cogan, David Choong Lee, and Mars-1
10. Favorite quote(s):
"Talent - Don't bother about whether or not you have it.  Just assume that you do, and then forget about it. Talent is a word we use after someone has become accomplished."  – Richard Schmid
11. The first record or CD you ever bought? The last album you downloaded?
Michael Jackson-Thriller
John Coltrane-Giant Steps
12. Something you do when you're procrastinating?
Check my email.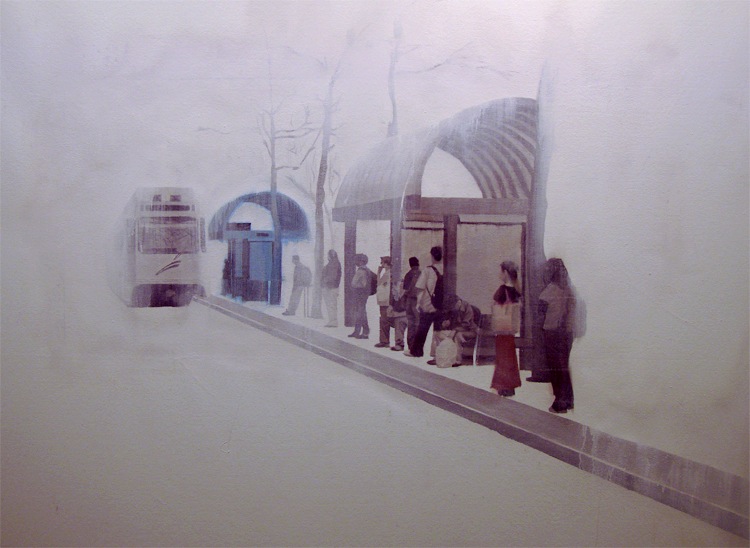 13. What is your most defining characteristic?
Workaholic.
14. What is your greatest fear?
Having a 9-5 job.
15. The moment you realized you were an 'artist':
Last year I got fired for not being a team player. I was too busy making art at work.
16. Your greatest quality:
Dedication.
17. Something you wish you could change or alter about yourself:
I wish I was a more better writer.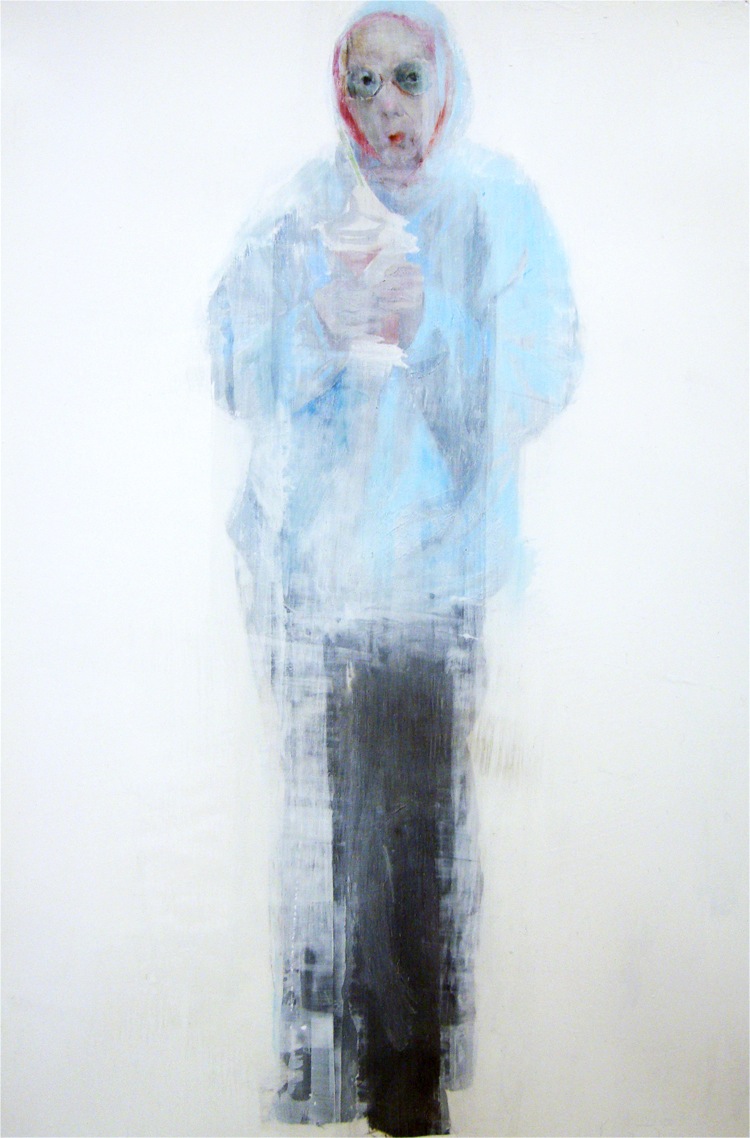 18. What is the biggest risk you've ever taken and was it worth it?
I spent over $80,000 going to art school. Still haven't figured out if it was worth it.
19. Something you wish you had known five years ago:
The KISS theory... (see above).
20. What do you hope to accomplish in the next five years of your life?
To go bigger...


Adam Caldwell, Seth Armstrong, and Brett Amory
There It Is
January 8, 2011—January 29, 2011
Thinkspace Gallery
Culver City, California