Back Talk—Anthony Clarkson
Juxtapoz // Wednesday, 26 Jan 2011
1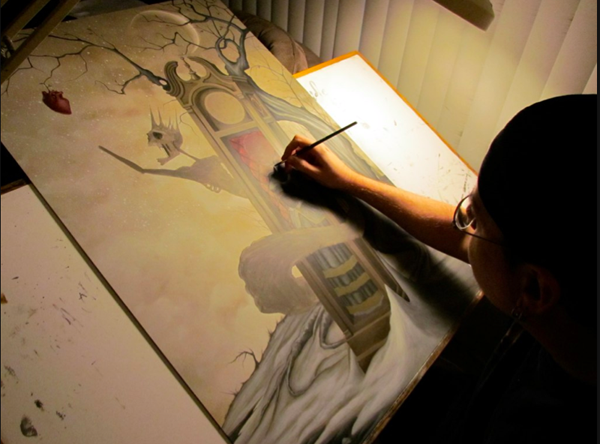 Anthony Clarkson, who will be showing A Time To Forget at Thinkspace Gallery's Project Roon on February 5, is also a profiled artist in the February issue of Juxtapoz. We catch up with the artist and take a look at his gloomy, surreal works on the eve of his solo show.1. One reason you make art:
It's the only way I know how to live.
2. The last good movie you saw:
I don't see movies in theater very often, but I watch (or listen to) a lot of DVDs while I paint. Last night I painted to Boogie Nights.
3. Something you've always wanted to do, but have yet to:
Write and illustrate and graphic novel. I'm in the very early stages of working towards achieving this… check back in ten years or so.
4. Favorite country or city visited.
I don't do much traveling… kind of a recluse. But I went to collage out in Denver, and love going back there to visit.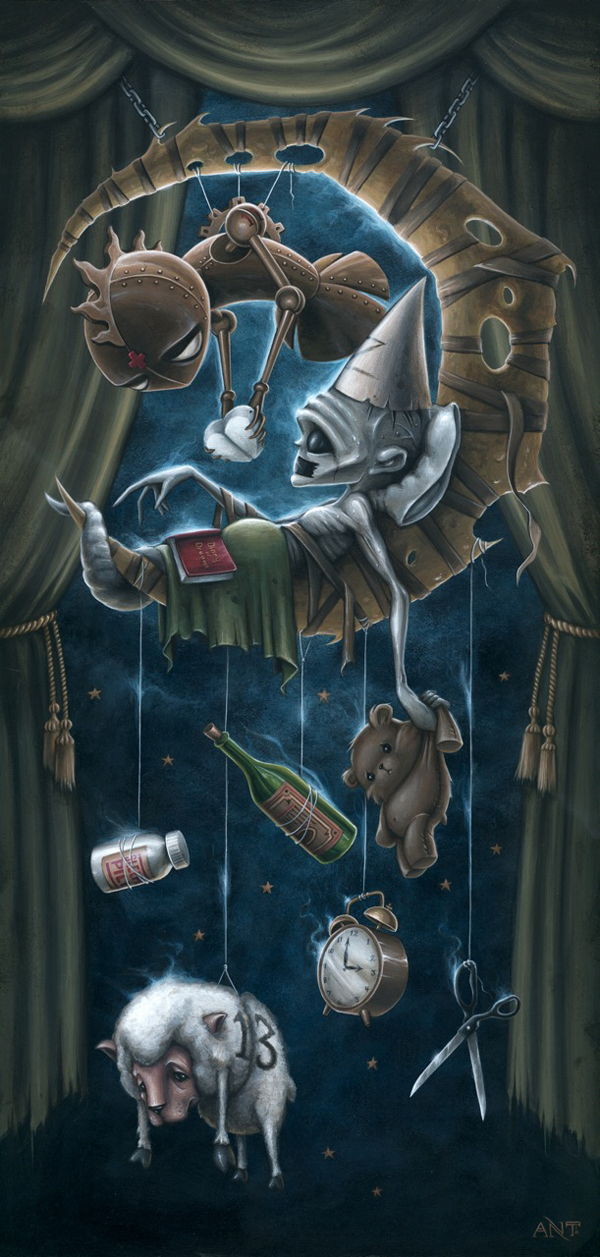 5. A few words that sum up your philosophy on life:
"If you will it, it is no dream." - Theodor Herzl
6. Something you want the world to know about you:
I'm addicted to fruit smoothies and think I can live on them alone.
7. Something that annoys or frustrates you about people:
Big ego/name-dropping/self-centered people.
8. Something that concerns you:
How crappy Saturday morning cartoons have become… and this weird mole on my shoulder.
9. Artists you admire:
Hieronymus Bosch, Salvador Dali, Michael Hussar, Mark Ryden, Todd Schorr, Dave McKean, Tim Burton, David Lynch and the list goes on and on and on…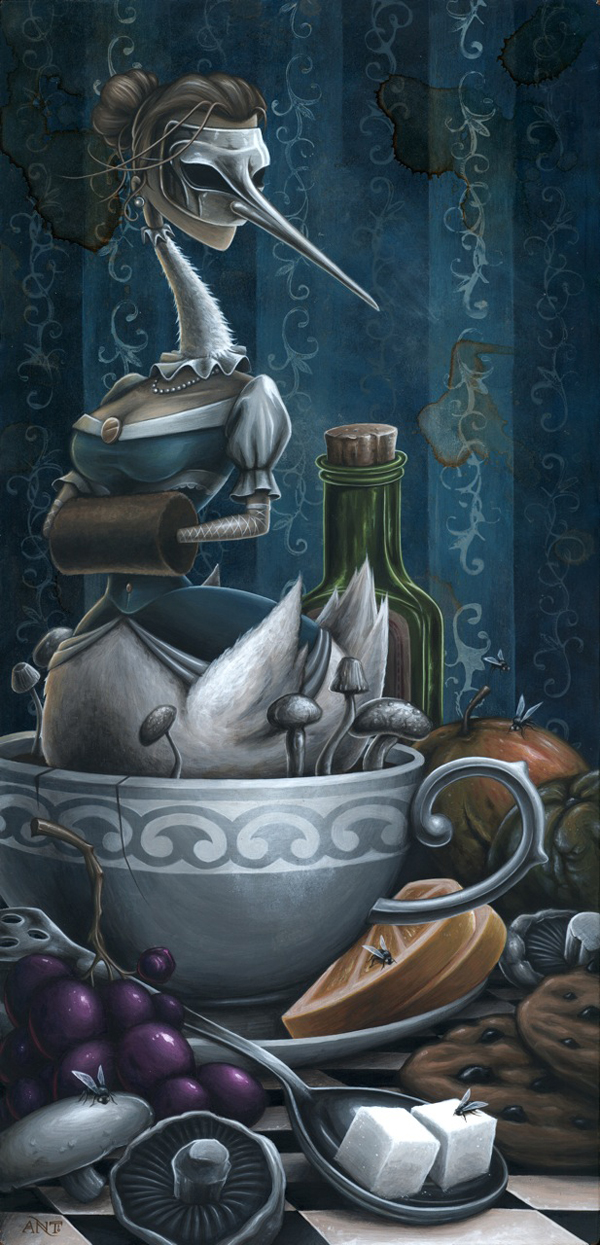 10. Favorite quote(s):
"I put my heart and my soul into my work, and have lost my mind in the process." - Vincent van Gogh
"Experience is what you get when you don't get what you want." - Dan Stanford
"I hate to advocate drugs, alcohol, violence, or insanity to anyone, but they've always worked for me." – Hunter S. Thompson
11. The first record or CD you ever bought? The last album you downloaded?
Megadeth's 'Peace Sells… But Who's Buying'
Nine Inch Nails 'Pretty Hate Machine re-mastered'
12. Something you do when you're procrastinating?
Pace around my apartment in circles at ever-increasing speeds.
13. What is your most defining characteristic?
Mellowness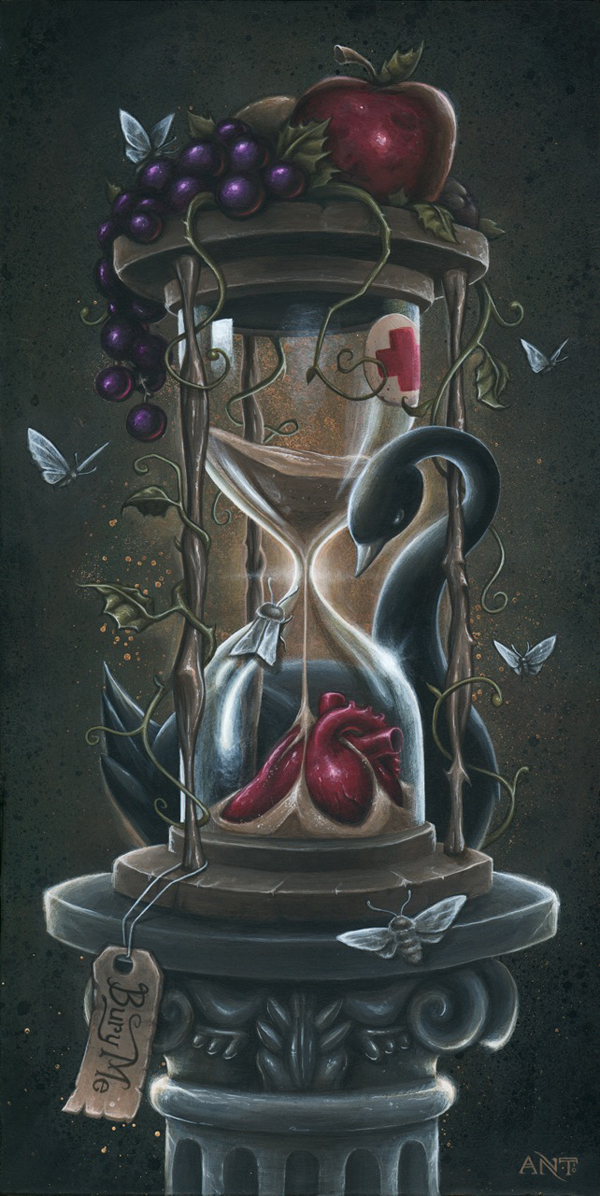 14. What is your greatest fear?
Having to get a REAL job.
15. The moment you realized you were an 'artist':
I've been drawing for longer than I can remember; "artist" was an identity I'd been given all my life. It's much harder for me to identify myself as anything else.
16. Your greatest quality:
Hell if I know… pass
17. Something you wish you could change or alter about yourself:
More self-confidence - less social anxiety.
18. What is the biggest risk you've ever taken and was it worth it?
Moving out to LA was one… now trying to make it as a career painter is another. So far it all seems to be panning out.
19. Something you wish you had known five years ago:
That my favorite Iron Maiden shirt would get ruined… I would've bought two.
20. What do you hope to accomplish in the next five years of your life?
I hope to be making a living as a full time painter… that would rule. Improve my painting skills, work on bigger more complex pieces and move to oils.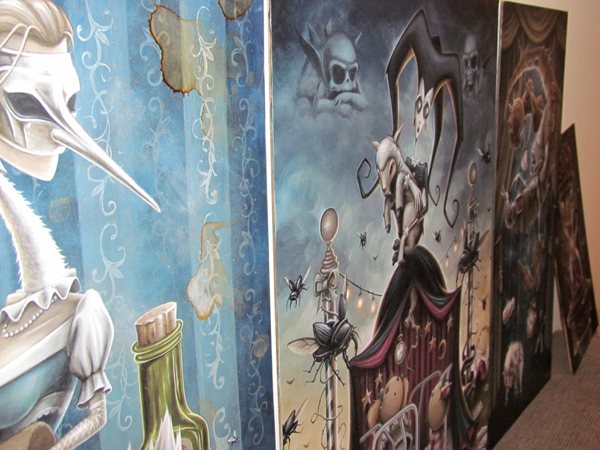 Anthony Clarkson
A Time To Forget
Opening Reception:
Sat, Feb. 5th 7-10PM
February 5—26
Thinkspace
6009 Washington Blvd.
Culver City, CA 90232
www.thinkspacegallery.com