Back Talk with TooFly
Juxtapoz // Monday, 25 Jan 2010
1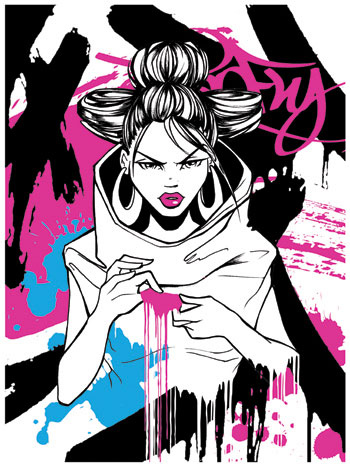 "I don't mean to scare you," I said to her, "but you're going to be a star; a SuperStar." Bold words from the infamous Ricky Powell said to NYC based artist TooFly (Juxtapoz #109). If her feature in our current February 2010 issue isn't enough for you, take a look at the personal side of miss TooFly in our Back Talk feature.
Today, I feel:
Cold. It's freezing in NY. I don't like the cold weather it makes everything around me feel stagnant. Sometimes it's good because I finally get some peace, but I really, really miss the sunshine!!

If you had three wishes, what would they be?
1. To live in harmony with nature.
2. Peace.
3. An honest government who cares for people, and quality of life for all.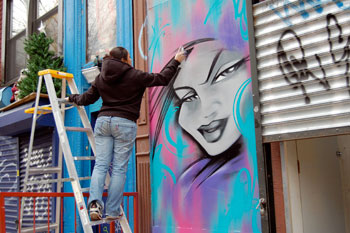 Do you consider yourself a funny person?
I don't mean to be, but my friends think I'm pretty silly when I say things sometimes that come out all wrong.

If you had one magic power, what would it be?
To FLY. That way I can reach high spots to paint, and flow freely towards natural landscapes when I need to escape the daily city grind.
Something that makes you happy?
I get happy when others are happy. It's pretty contagious when we can all get down for it.


Something that makes you mad?
Ignorance.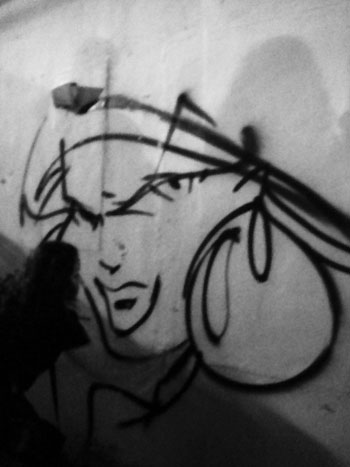 What was your favorite subject in elementary school?
Art. I used to get excused from class to paint the auditorium walls in school! That was fun.


If you feel a creative block, what do you do to jumpstart inspiration?
I research. I go into my files of inspiration and gather ideas to get my thoughts to flow more easily.


When someone is taking a photo, do you smile for the camera or turn your head?
I crack a smile : )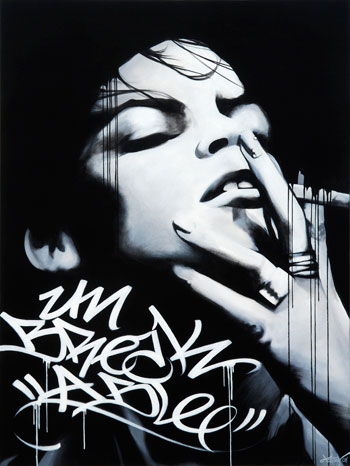 Are you a social network enthusiast?
Yup. I dig it. I like to share. I keep up with most of my networking sites when I have some down time. It's another world where folks on an international level can get info on my exhibits, new product releases, and inside scoop. Most are public but some are not. I like to keep it positive. If your negative and have nothing better to do with your life, I will block you.

What is a quality you don't like about yourself?
I get shy sometimes, and I hate it.

Last good book you read?
The Tibetan Book of Living and Dying.


Who has had the most impact on your life?
My Mom. She's DOPE! For all the great values she instilled in me that have transferred into everything I do. The choices I make, the people I surround myself with, and the things I enjoy doing. She's given me great life gifts.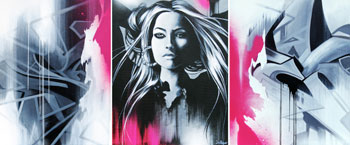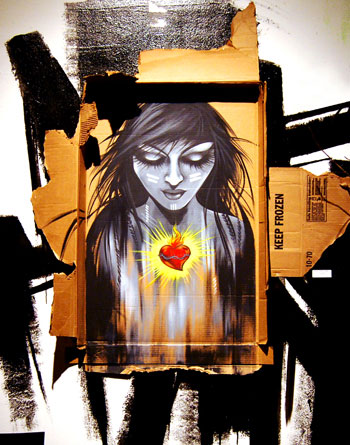 Are you spiritual?
Yea. I dig the universal wayz, and cause and effect laws of life. As long as you do things with good intentions that love will spread to give you, others, and the world around you many blessings.


One word to describe your artwork?
Fluid.


What's missing in your life?
Not much, maybe some kids.


Are you a pet person?
Yea. Only dogs though. Not much of a cat person or any other little creature...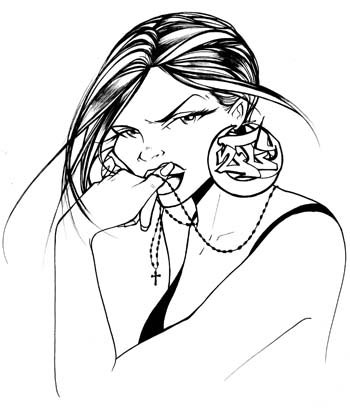 Is your artwork understood?
Someone actually made it very clear to me today that it is ; )


The most trouble you've ever gotten into:
Stealing a lipstick from Woolsworth when I was 15.


Where do you imagine yourself in five years?
In my first home, digging the ground to make a garden, and helping my grandpa build a shack outside for a creative art & design room.



Learn more on TooFly via her various online venues:
site: www.tooflynyc.com
blog: www.tooflynyc.com/life
shop: www.tooflynyc.com/shop
Younity: www.theyounity.com