Back Talk with Todd Schorr
Juxtapoz // Tuesday, 21 Jul 2009
1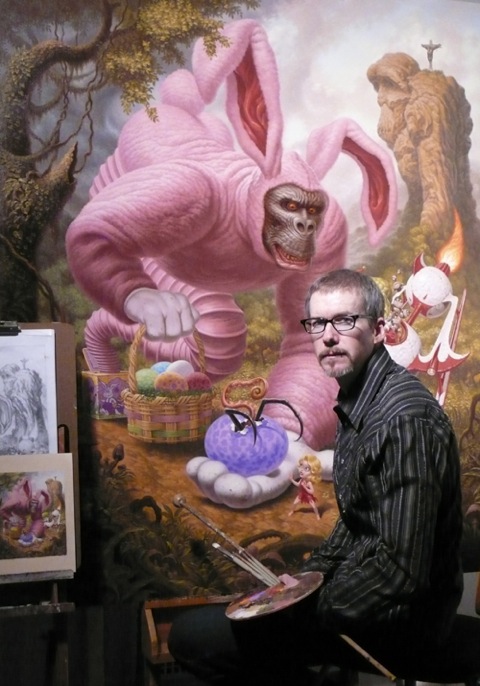 Todd Schorr is considered by many to be one of the most successful living artists in the lowbrow art movement. He has been creating his unique brand of art for decades and has produced a breathtaking breadth of work.
Back in the day, Schorr began to formulate his idea of combining his love of cartoons with the painting techniques of the Old Masters. These days he continues to perfect the marriage of the two.
Check out Back Talk with the lowbrow master and view some of his art below.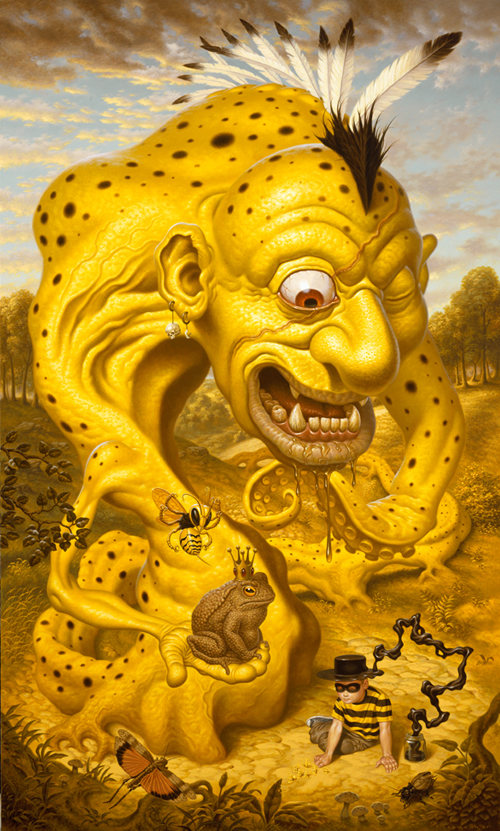 How do you feel right now?
Actually, really great. I just had a very successful show at the Merry Karnowsky Gallery in March ( voted one of the top three parties or events worldwide for that weekend by Vanity Fair magazine ), the San Jose Museum of Art just opened a 25 year retrospective of my work on June 20 that will run until Sept 16, my new book "American Surreal" is just hitting the stores, and I have another retrospective exhibit coming up in June 2010 at Otis College of Art and Design in Los Angeles.
If you could wake up in a different place tomorrow morning, where would it be and what would you do?
Under the shade of some ancient tree on a hillside in Tuscany watching the rising sun slowly turning everything golden.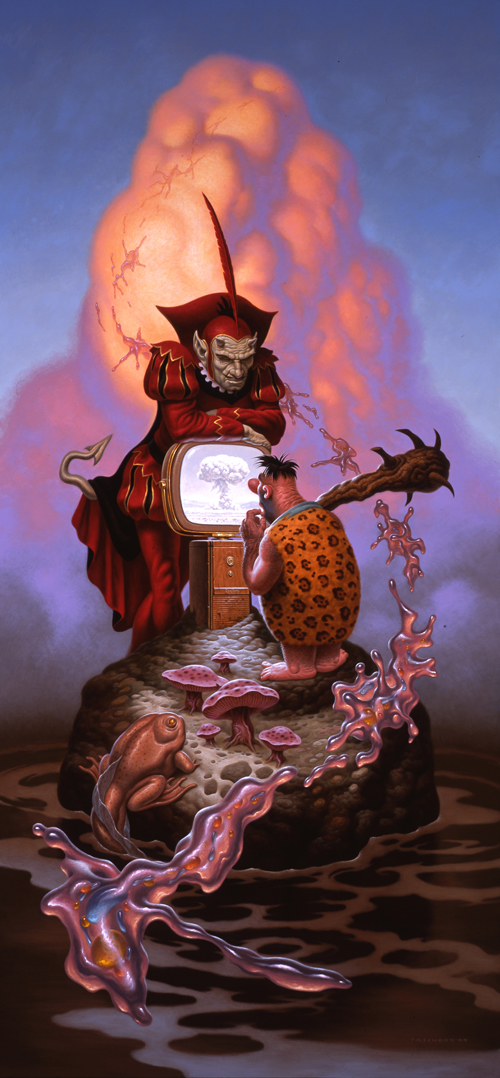 If you lost your creative skill, how would you see yourself making a living?
I'd wander off a cliff before that ever happened.
If you could punch one living contemporary artist, who would it be?
Whatever happened to peace, love, and understanding? Really, there are so many other scumbags running around deserving a good beating that I don't think any artist even comes close to qualifying as being worthy of the honor.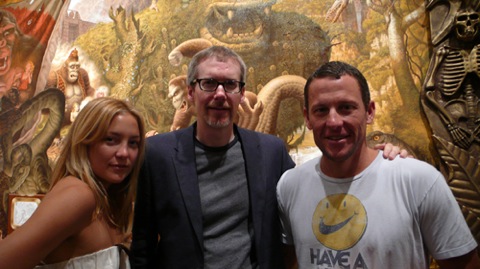 Was your first kiss worth writing a song about?
Awkward, stressful, nerve wracking, but in the end, wonderful. Sure, I guess there could be a song in there somewhere.
At what point were you particularly happy?
I feel very fortunate that for the most part, my life so far has been a happy one, but I think my first glimpse of how happy I might one day become was when I first entered art college. A great period of self-discovery and liberation.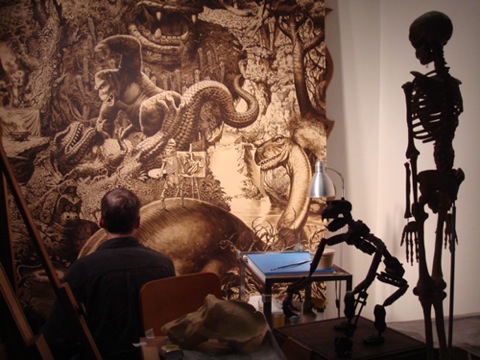 No regrets allowed, but there must have been one?
My biggest regret would probably be that I squandered many early creative years doing commercial illustration. Fortunately I've been able to make up for those lost years by enjoying my success over the last 25 years as a painter. Something that at one time seemed to be only a dream.
What trait do your friends have in common?
They are all a little eccentric, but in a good way.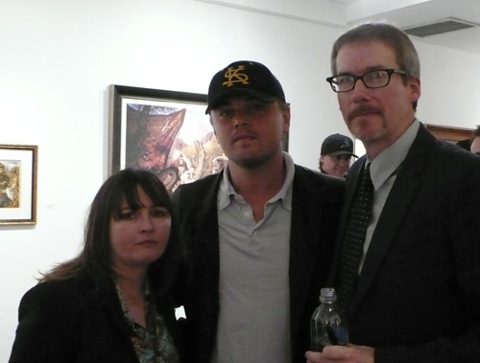 If you had to evacuate your home or studio, what's the one thing you would grab?
My human skull that I've had since I was 9 years old. It was found on my fathers lumberyard property when he was bulldozing to clear land for a new lumber shed. They uncovered three skulls along with a number of bones that were first given over to the local police to determine if they were part of any recent criminal activity. They checked out okay and were given back to my father.
I took the best preserved skull, cleaned and varnished it, and have had it to this day. Later I had research done on the skull and found out it was a female from the early 1800's. She's been watching the paintings come and go through my studio for many years.
Greatest love of your life?
My wife Kathy. We've been together 35 years.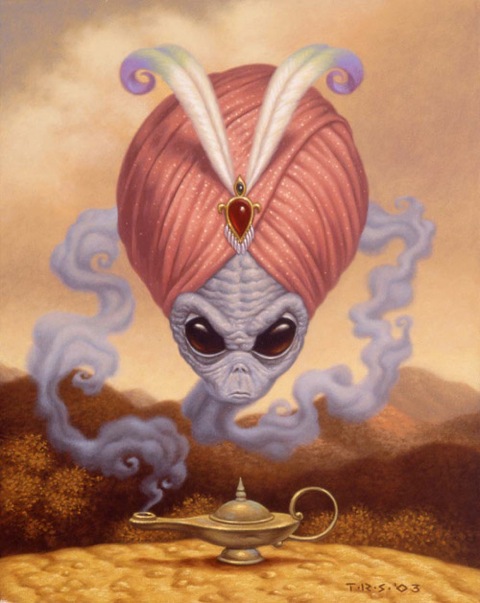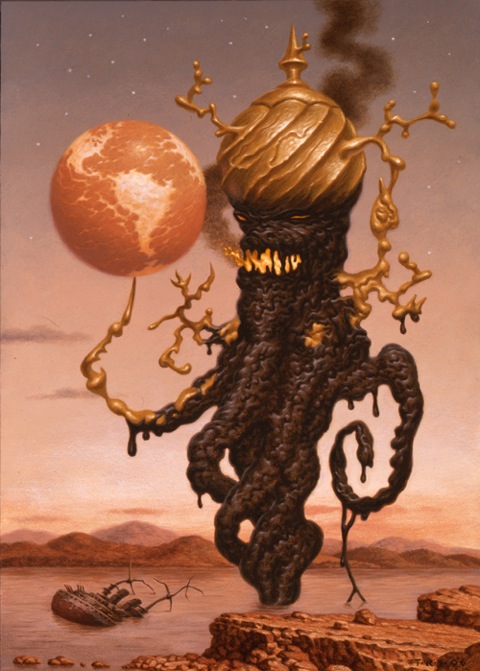 What is your favorite vice?
Painting.
When you blow out the birthday candles, what do you wish for?
That I'll get enough time to paint all the ideas swirling around in my head.
If you could play a character from a favorite film or TV show for a day, who would it be?
The Orlando Bloom character in Ridley Scott's "Kingdom of Heaven" would be pretty epic.
Do you ever lie?
I'd be lying if I said I never did, so maybe once... Or twice?
Do you think viewers understand the intent of your work?
I think most viewers have a general idea about what I'm trying to say, but it's always interesting to hear how far fetched some viewer's interpretations of my work can stray from the intent while other's see nothing beyond the surface.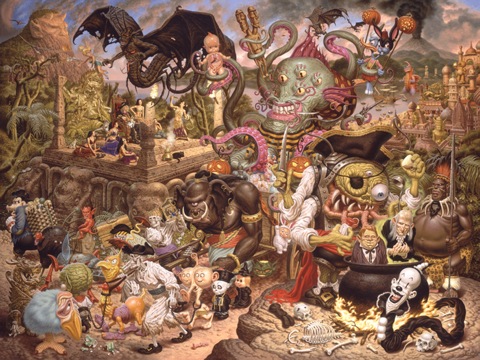 What virtue can you do without?
I can use all that I may be lucky enough to actually have.
Do you even notice when you're swearing?
Fuck no.
What has been your proudest moment?
So many crowning achievements where do I begin? Seriously, the Museum show that's on right now is definitely up there.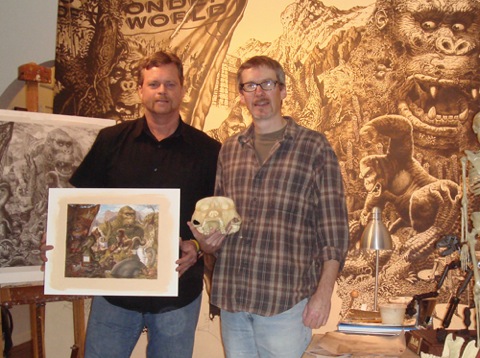 What would you like to be remembered for?
As an artist who best exemplified a visual language deeply relevant to his time and place.
How would you prefer to die?
In my sleep...dreaming.