Back Talk with Seth Armstrong
Juxtapoz // Wednesday, 04 Aug 2010
1
One reason you make art:
I did not want to join the army.
The last good movie you saw:
Cyrus.
Something you've always wanted to do, but have yet to:
Punch a celebrity.
Favorite country or city visited:
Barcelona.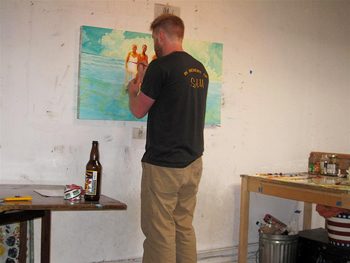 A few words that sum up your philosophy on life:
I think I'm going to live.
Something you want the world to know about you:
6'2", 200 lbs.
Something that annoys or frustrates you about people:
Lack of a sense for geography.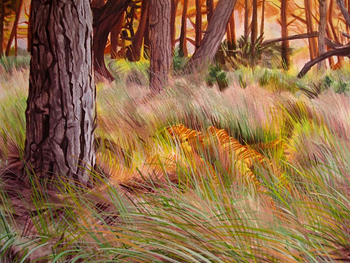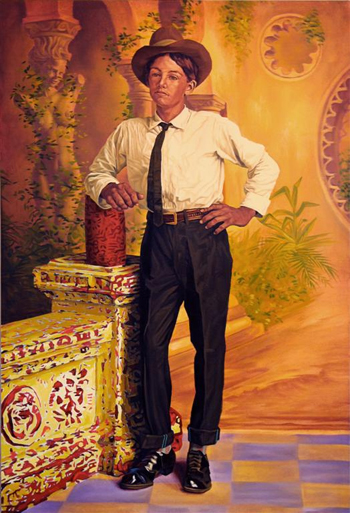 Something that concerns you:
The safety and well being of my dog, Lambchop.
Artists you admire:
Neo Rauch, Edward Hopper, Zak Smith.
Favorite quote(s):
"Where so ever you may go…well there you are", from the play Tracers.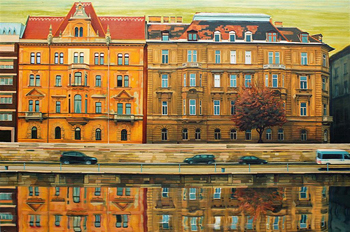 The first record or CD you ever bought? The last album you downloaded?
The first records I've ever owned were Beck's "Odelay" and a Bruce Springstein greatest hits album, which I got in my Easter basket. The last album was Blackroc.
Something you do when you're procrastinating?
Eat.
What is your most defining characteristic?
I'm a ginger.
What is your greatest fear?
Ginger haters.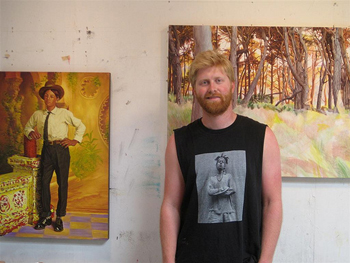 The moment you realized you were an 'artist':
The first time I drew an awesome Ninja Turtle.
Your greatest quality:
This is an awful question. Pass.
Something you wish you could change or alter about yourself:
I wish that I were a better writer, and that I could read faster.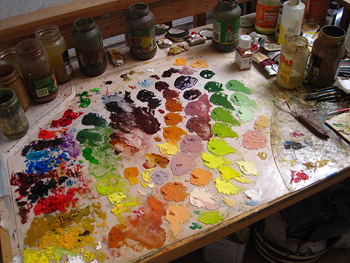 What is the biggest risk you've ever taken and was it worth it?
Too extreme to mention on the Internet. Definitely worth it.
Something you wish you had known five years ago:
That BP would seriously screw us.
What do you hope to accomplish in the next five years of your life?
If the next five years are a repeat of the last, then I'll be happy. Not thrilled, but happy.
More on the artist at www.setharmstrong.com
Seth Armstrong
Well There You Are
Thinkspace Project Room
Exhibit on view: August 7th – August 28th with an opening reception Saturday, August 7th from 7-10pm
Details at  www.thinkspacegallery.com