Back Talk with Rocky Grimes
Juxtapoz // Thursday, 15 Apr 2010
1
Today I feel:
I feel tired, yet hopeful and positive.
If I had three wishes:
1- To have unlimited wishes with no consequences.
2- Wish number one makes the other two obsolete.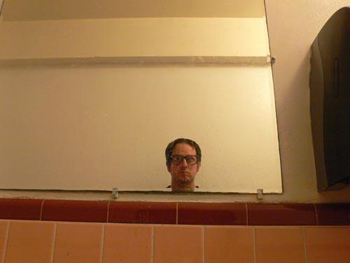 Do I consider myself a funny person?
I suppose that depends on the company and their sense of humor.
If I had one magic power, what would it be?
It would be to fly.
Something that makes you happy:
Spending time with my family.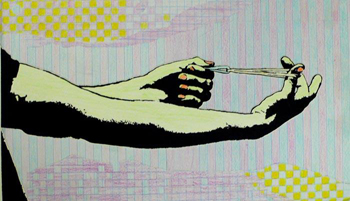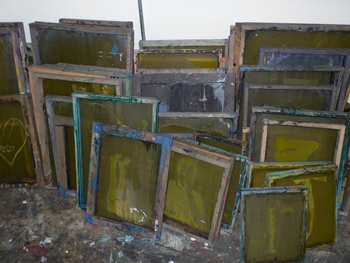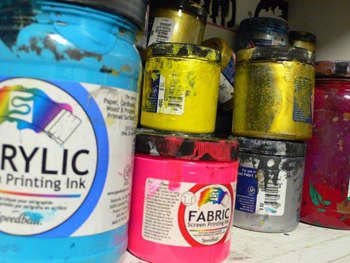 Something that makes me mad:
Social injustice.
What was my favorite subject in elementary school?
Math.
If you feel a creative block, what do you do to jumpstart inspiration?
I go skateboarding, listen to music, people watch, take a shower, or try to sleep but toss and turn thinking and thinking and thinking.
If someone is taking a photo do you turn your head and smile for the camera or turn your head?
It depends on the setting and my attitude at the moment.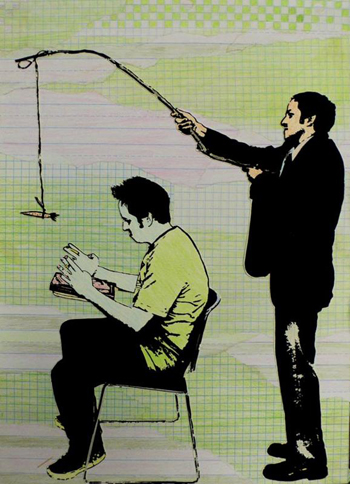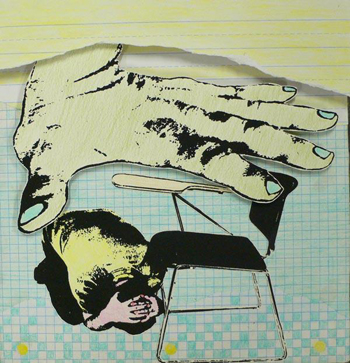 Am I social network enthusiast?
No, I have an old myspace account which I know is out. I do use Twitter.
What is a quality you don't like about yourself?
My impatience.
Last good book you read?
Naomi Klein, Shock Doctrine
Diane Ravitch, The Death and Life of the Great American School System
Who has had the most impact on my life?
My Family and Me.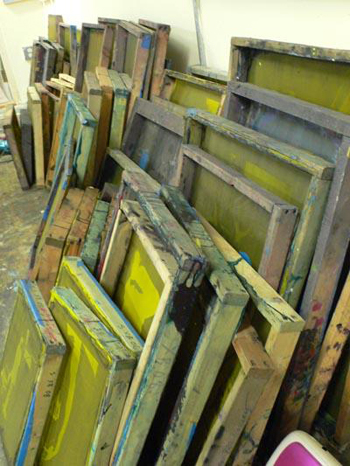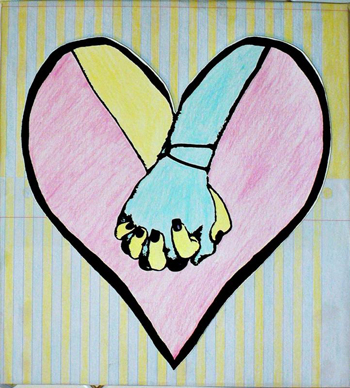 Are you spiritual?
Not in a religious way.
One word to describe my artwork.
Honest.
What's missing in your life?
Time.
Are you a pet person?
Yes, as a family we have a Chihuahua, Boston Terrier, and a Cat.
Is your artwork understood?
I think so.
The most trouble you have gotten into?
My girlfriend and I getting caught in middle school taking her moms car.
Where do you imagine yourself in five years?
In five years I hope to be doing the same thing I am doing now, working hard, living and enjoying life.
More info on Rocky Grimes at www.printdamaged.com
Check out Rocky's room for Scion's Culver City show, Rooms, opening April 24th, 2010.
The opening reception takes place: April 24, 7 – 10 pm

Scion Installation Space
3521 Helms Ave. (at National)
Culver City, CA 90232.
The reception is free with complimentary valet parking and an open bar. All artists will be present, and available for comment.
The exhibit will run until May 15.