Back Talk with Natalia Fabia
Juxtapoz // Friday, 09 Jul 2010
1
One reason you make art:
I have to…it just needs to come out.
The last good movie you saw:
Exit Through the Gift Shop.
Something you've always wanted to do, but have yet to:
Go to Paris.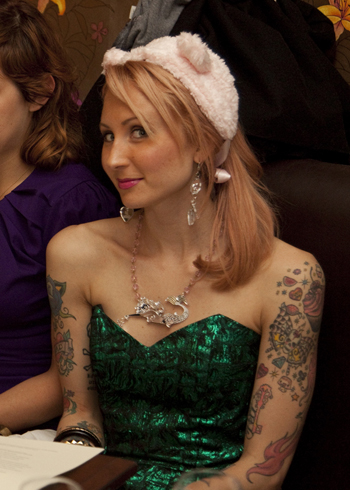 Favorite country or city visited:
Krakow, Poland. My home country!
A few words that sum up your philosophy on life:
I believe in the philosophy of yoga - connect to your universal self.
All limbs of yoga are used to get there. Basically to be happy and have peace.
Yoga is my life. I love painting, but I would die without yoga.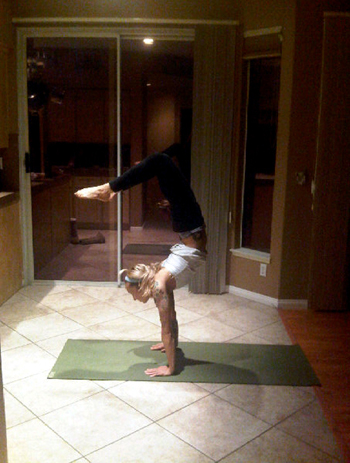 Something you want the world to know about you:
I pick my nose wayyy too much.
Something that annoys or frustrates you about people:
People who leave during Savasana!
Something that concerns you:
No vegan options at restaurants!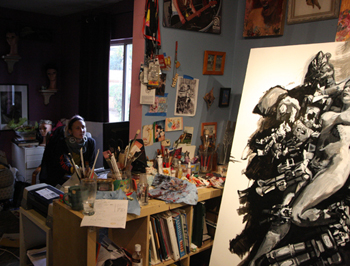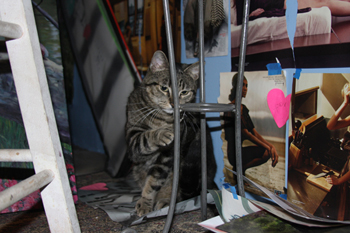 Artists you admire:
Toulouse Lautrec, and John- Singer Sargent.
Currently, Hilary Harkness, Rebecca Campbell, and Julie Heffernan.
Favorite quote(s):
"Enjoy Life"
One of my best friends Grace's father always says it. He is an amazing Chinese artist!
The first record or CD you ever bought? The last album you downloaded?
It was actually Ace of Base. Hahah right before I discovered Punk Rock.
I think I recently downloaded Operation Ivy because it got erased off of my iTunes. I still like Ace of Base though!
Something you do when you're procrastinating?
Scratch my head…so hard it hurts sometimes.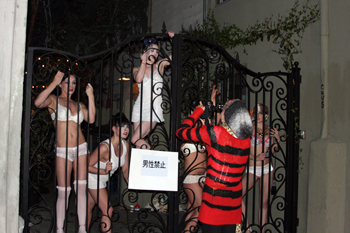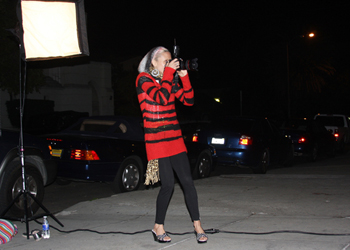 What is your most defining characteristic?
Colorful.
What is your greatest fear?
That they will stop making vegan coconut cream ice cream.
The moment you realized you were an 'artist':
After I had a few shows, and I was painting everyday and someone asked what I do for a living. I had to think about it for a minute, then realized I don't have any other day job… It just happened though. I had no other plan.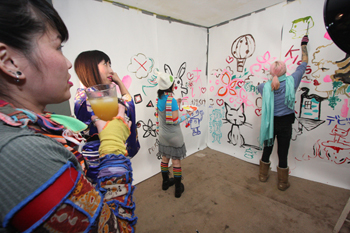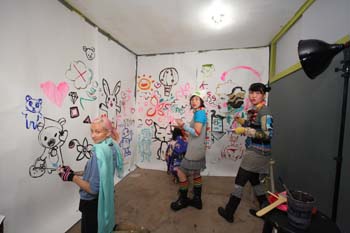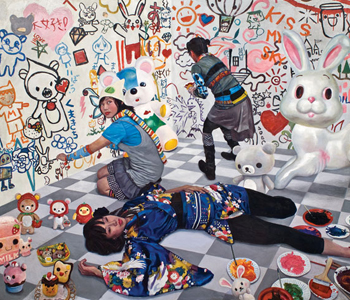 Your greatest quality:
Not caring (in a good way).
Something you wish you could change or alter about yourself:
I wish I was more organized with office and business stuffs.
What is the biggest risk you've ever taken and was it worth it?
Going to Thailand with someone I just met. It was magical!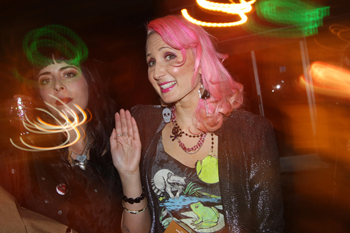 Something you wish you had known five years ago:
Life won't be so awful, j/k.
Not to rush.
What do you hope to accomplish in the next five years of your life?
I hope to have many solo shows all over the world and paint big, big paintings and have more Hooker Beauty Pageants and events... I have big time happy visions in my brain. And to travel!
For more information about the artist, please visit www.nataliafabia.com.
Natalia Fabia
Fashionable Aftertaste Without End
Solo Exhibition
Opening Reception Saturday, July 10, 2010 from 8 11pm
On View July 10 – August 11, 2010
Corey Helford Gallery
8522 Washington Boulevard
Culver City, CA 90232
T: 310-287-2340