Back Talk with Mike Stilkey
Juxtapoz // Thursday, 10 Jun 2010
1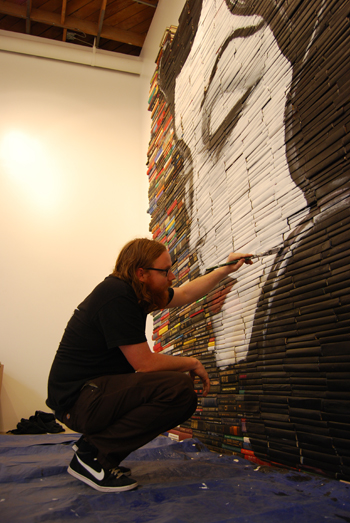 Mike Stilkey is a talented painter, but what makes his work so unique is the way he paints of stacks of books to create impressive installations that meld visual and literary creativity for beautiful sculptures unlike any we've ever seen.
One reason you make art:
I have a mild problem with authority. I don't like taking orders and I don't like giving orders to others. I want an order-free life.
The last good movie you saw:
The Motorcycle Diaries.
Something you've always wanted to do, but have yet to:
Live under a bridge. There's still time, though.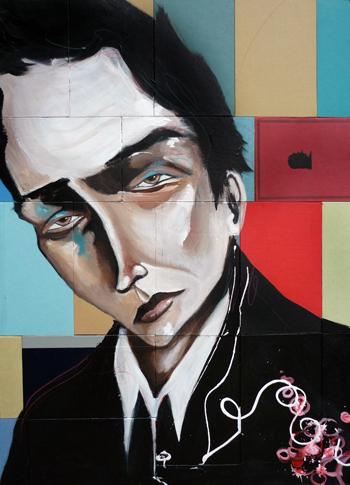 Favorite country or city visited:
That's a tough one. I like Germany, Italy, France, Amsterdam and Big Sur. I'd have to say that Big Sur is my favorite.
A few words that sum up your philosophy on life:
Funny and happy > not funny and sad.
Something you want the world to know about you:
I like my privacy.
Something that annoys or frustrates you about people:
Stupidity, unless it's me being stupid.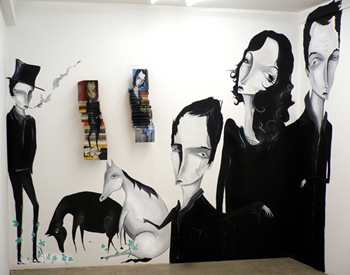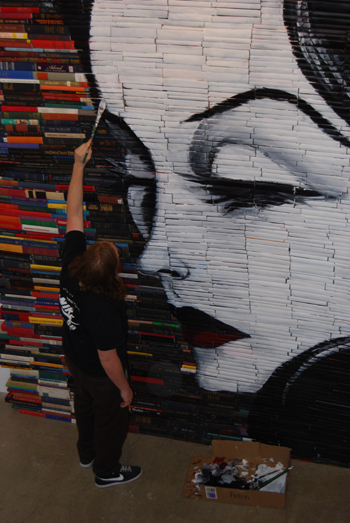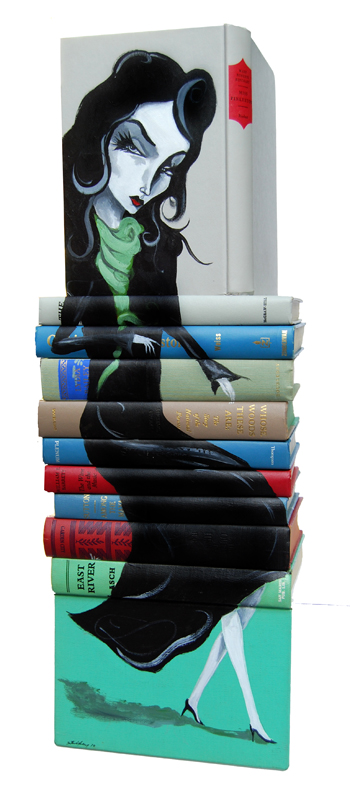 Something that concerns you:
My health, I'm a hypochondriac.
Artists you admire:
Heinrich Kley, Egon Schiele, Francis Bacon, Mark Jenkins, David Ellis, Dave Kinsey, Ralph Steadman. so many more...
Favorite quote(s):
"Responsibility is a heavy responsibility," Cheech Marin.
The first record or CD you ever bought?
The last album you downloaded? First record bought was Weird Al Yankovic in 3d. Last album bought was Clifford Brown and Max Roach at Basin Street.
Something you do when you're procrastinating?
I watch pool, play pool, or play online chess.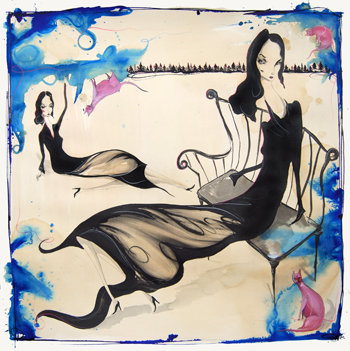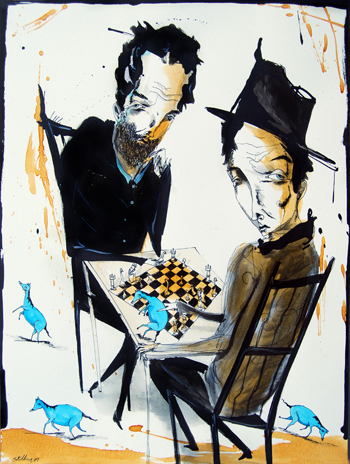 What is your most defining characteristic?
My beard, probably.
What is your greatest fear?
Being eaten by wolves.
The moment you realized you were an 'artist':
When I bought a beret. Ha. Actually, I think it was at my first show at BLK?MRKT Gallery in 2007. That was the first time I realized I was showing my work at a recognized gallery.
Your greatest quality:
I'm a romantic dude.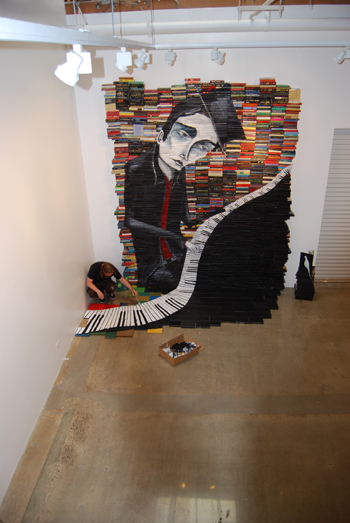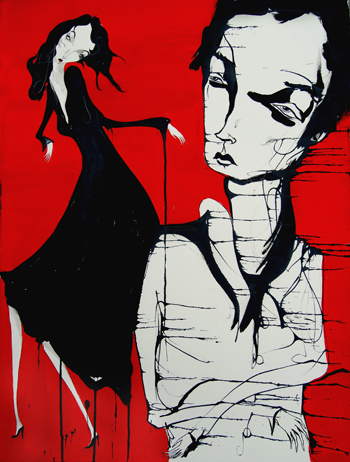 Something you wish you could change or alter about yourself:
I always wished I was Mexican. No, seriously, I'm not kidding about that.
What is the biggest risk you've ever taken and was it worth it?
Quitting my job and donating my car to a charity. Now I look back and admire that I could do such a thing, but at the time it was quite possibly the stupidest thing I'd ever done.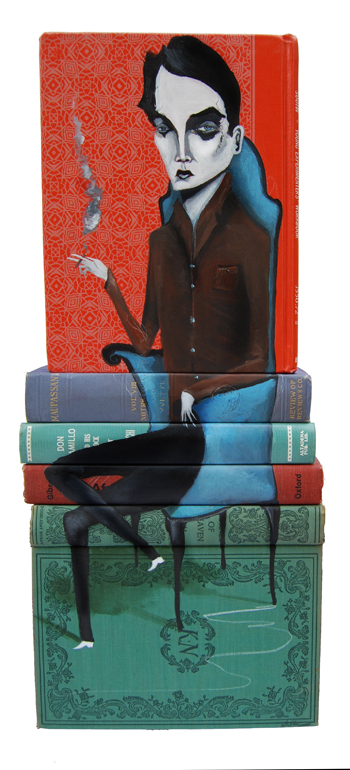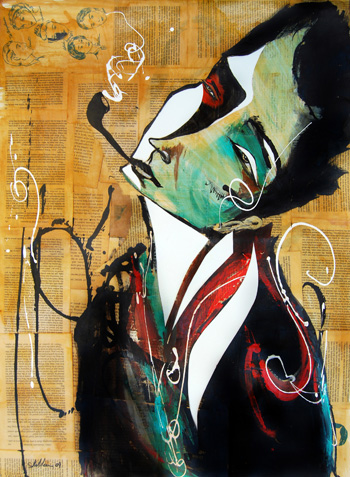 Something you wish you had known five years ago:
I wish I'd known that mixing Thunderbird and Jagermeister in the same night is a very, very bad idea.
What do you hope to accomplish in the next five years of your life?
I'd like to get a book of my art published; travel more extensively; become a professional pool player.
Learn more about Mike Stilkey at www.mikestilkey.com