Back Talk with Mel Kadel
Juxtapoz // Monday, 10 May 2010
1
Today, I feel:
Hydrated.
If you had three wishes, what would they be?
I don't want to say, since I've heard that would jinx it.
Do you consider yourself a funny person?
I make my mom laugh, does that count?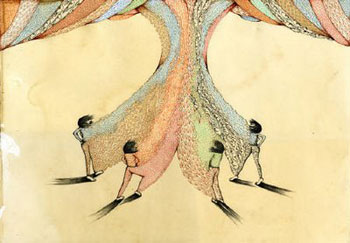 If you had one magic power, what would it be?
A spring water sprinkler system in my fingertips.
Something that makes you happy?
Swimming.
Something that makes you mad?
Wounded birds.
What was your favorite subject in elementary school?
Science.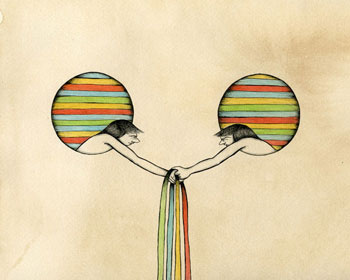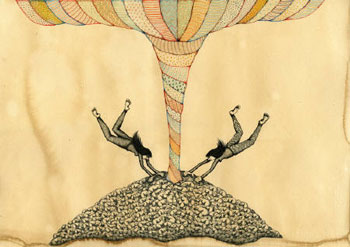 If you feel a creative block, what do you do to jumpstart inspiration?
Make a 'zine, or something like that.
When someone is taking a photo, do you smile for the camera or turn your head?
I'm pretty uncomfortable with cameras, so I kind of black out.
Are you a social network enthusiast?
I'm not on Facebook, but I like to be social.
What is a quality you don't like about yourself?
I blush for no reason.
Last good book you read?
Tortilla Flat, by Steinbeck.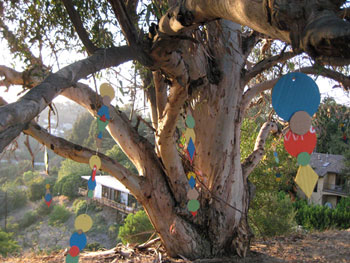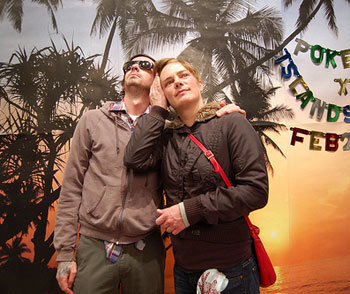 Who has had the most impact on your life?
Travis Millard.
Are you spiritual?
I believe.
One word to describe your artwork?
Emotional.
What's missing in your life?
A swimming pool.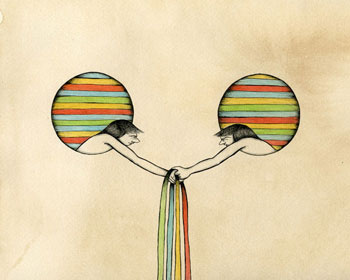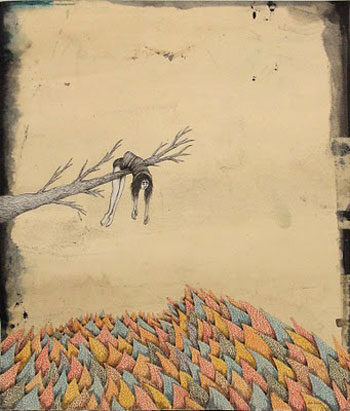 Are you a pet person?
I spoon with my cat every night, so yes.
Is your artwork understood?
I don't know…that's up to the people that care to look at it.
The most trouble you've ever gotten into:
I drove on some train tracks years ago, and got into some big bad trouble.
Where do you imagine yourself in five years?
In a very similar spot to where I am now, but hopefully a little bit better. Baby steps.
For more information on Mel Kadel, visit www.melkadel.com