Back Talk with Lily Mae
Juxtapoz // Tuesday, 12 Oct 2010
1
One reason you make art:
I find it cathartic.
The last good movie you saw:
Up. It made me cry.
Something you've always wanted to do, but have yet to:
Go to America!
Favorite country or city visited:
Berlin.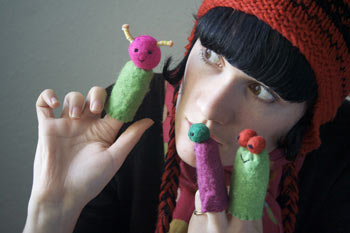 A few words that sum up your philosophy on life:
Live and let live.
Something you want the world to know about you:
You can't push me around!
Something that annoys or frustrates you about people:
Bitching!
Something that concerns you:
The environment.
Artists you admire:
Beau White, William Hogarth, Beartix Potter!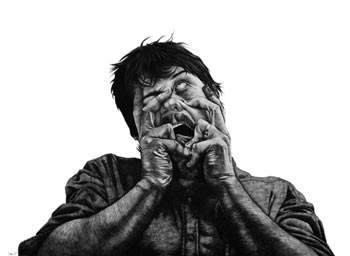 Favorite quote(s):
"What the fuck did I do wrong" - Arnie in Total Recall.
The first record or CD you ever bought? The last album you downloaded?
The first CD I ever bought was "The Meanie of Life" By Melbourne's The Meanies and the last album I downloaded was The Dresden Dolls.
Something you do when you're procrastinating?
Google myself!
What is your most defining characteristic?
My silliness.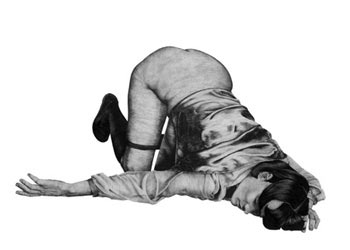 What is your greatest fear?
Death.
The moment you realized you were an 'artist':
When Juxtapoz sent me talk back questions!
Your greatest quality:
Loyalty.
Something you wish you could change or alter about yourself:
My hair!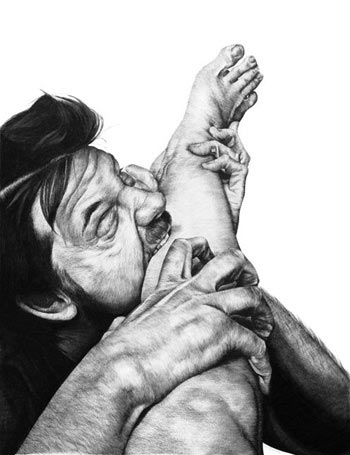 What is the biggest risk you've ever taken and was it worth it?
Moving overseas, it was worth it, but now I miss my family terribly!
Something you wish you had known five years ago:
He wasn't the right one!
What do you hope to accomplish in the next five years of your life?
Improving my art, more travel and have a happy, healthy five year old daughter!
You can see Lily Mae's work in the new group show, HORRORWOOD
Curated by Industrial Squid
Opens Friday, October 15th 7- 10pm
Runs until December 4th
WWA Gallery
www.wwagallery.com