Back Talk with Kime Buzzelli
Juxtapoz // Wednesday, 12 May 2010
1
Today, I feel:
Excited because I just hit up the local art supply store and can't wait to try out some new paper.
If you had three wishes, what would they be?
1. Be able to travel more
2. To have someone who can help organize my work/stuff/life
3. To be able to meet all of my favorite artists that have already passed away.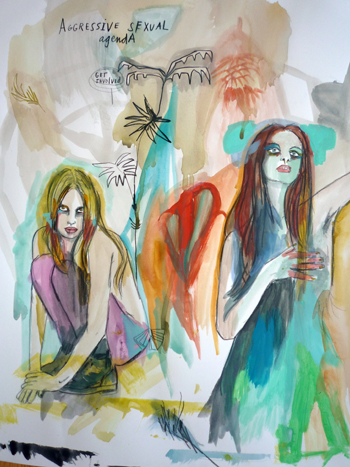 Do you consider yourself a funny person?
Goofy, maybe more sarcastic.
If you had one magic power, what would it be?
To go back in time (mostly so I can find everything I lose).
Something that makes you happy?
Being in love and our 1920s house with flowers in the yard and an art space out back (oh and pizza! pizza makes me really happy).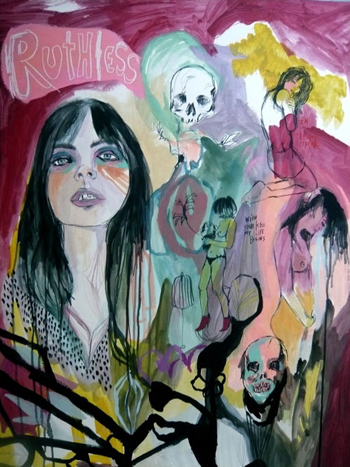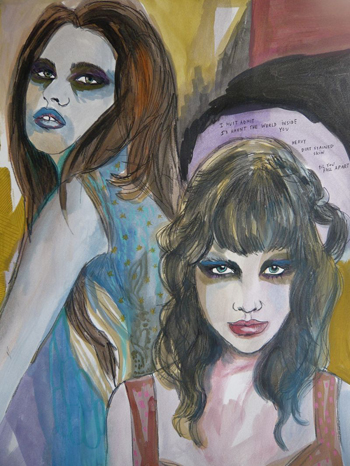 Something that makes you mad?
Forgetting a good idea and people who don't know how to hustle or move fast.
What was your favorite subject in elementary school?
Arts and crafts. I still love using glue and tissue paper squares to make flowers. And of course glitter. I would say English class was my second favorite.
If you feel a creative block, what do you do to jumpstart inspiration?
Normally I like to look at old books or home magazines. I get inspired by paint colors, wallpaper, and foreign fashion mags.
When someone is taking a photo, do you smile for the camera or turn your head?
I should probably learn to turn my head...since my "photo" smile is awful.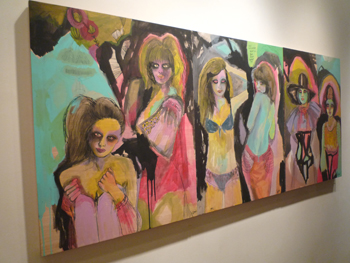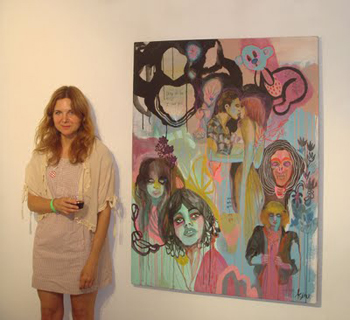 Are you a social network enthusiast?
I go on Facebook, and occasionally look up stuff on Youtube. I don't really understand twitter. But then I am not so into cell phone technology in general. I listen to Pandora, cause I am lazy and it lets me pick music I like and then finds "new" music that sounds like my old favorites.
What is a quality you don't like about yourself?
I have a hard time saying 'No.' I am pretty obsessive and impatient. I want to do everything, and would prefer to not sleep.
Last good book you read?
Eve's Hollywood.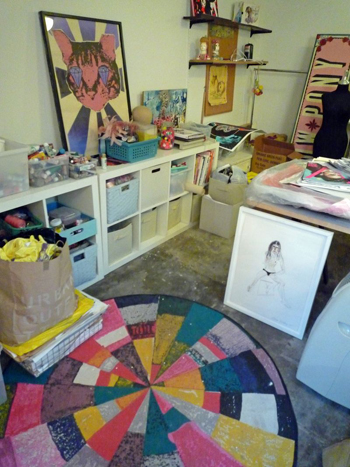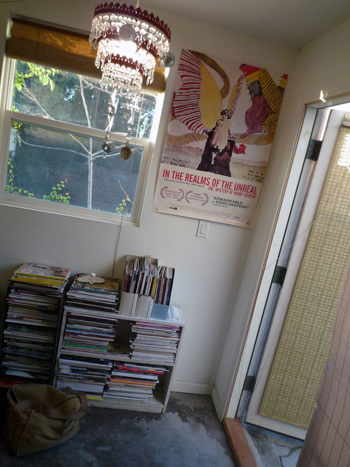 Who has had the most impact on your life?
My amazing, strong, and creative friends. And of course great teachers.
Are you spiritual?
I believe in the big powers of positive thinking.
One word to describe your artwork?
Voyeuristic.
What's missing in your life?
More free time where I actually relax and exercise.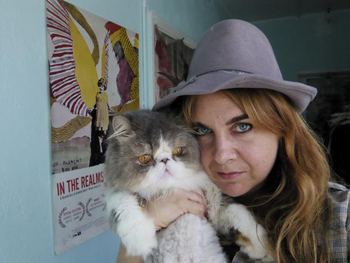 Are you a pet person?
Oh yeah. I have two cats. One looks like the offspring of a Muppet/Ewok/Gizmo (flat faced big eyed Persian).
Is your artwork understood?
Often, but not always.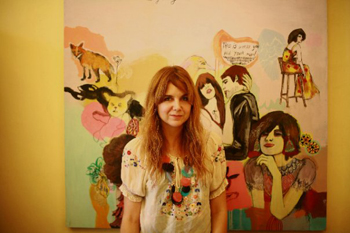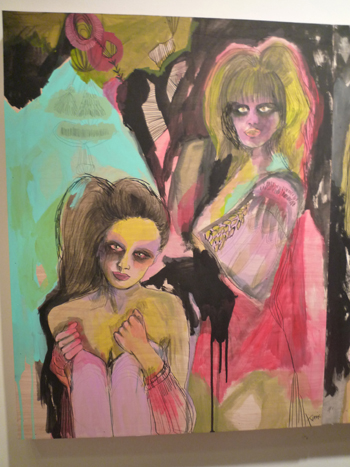 The most trouble you've ever gotten into:
You'll have to ask my Italian father for that file.
Where do you imagine yourself in five years?
Making artwork, working on children's books, and costume designing creative shoots.
See photos from Scion's exhibit ROOMS here.
More info on ROOMS here.
Visit Kime Buzzelli online at http://kimebuzzelli.com