Image Gallery
Back Talk with Kevin Titzer
Juxtapoz // Thursday, 02 Jun 2011
1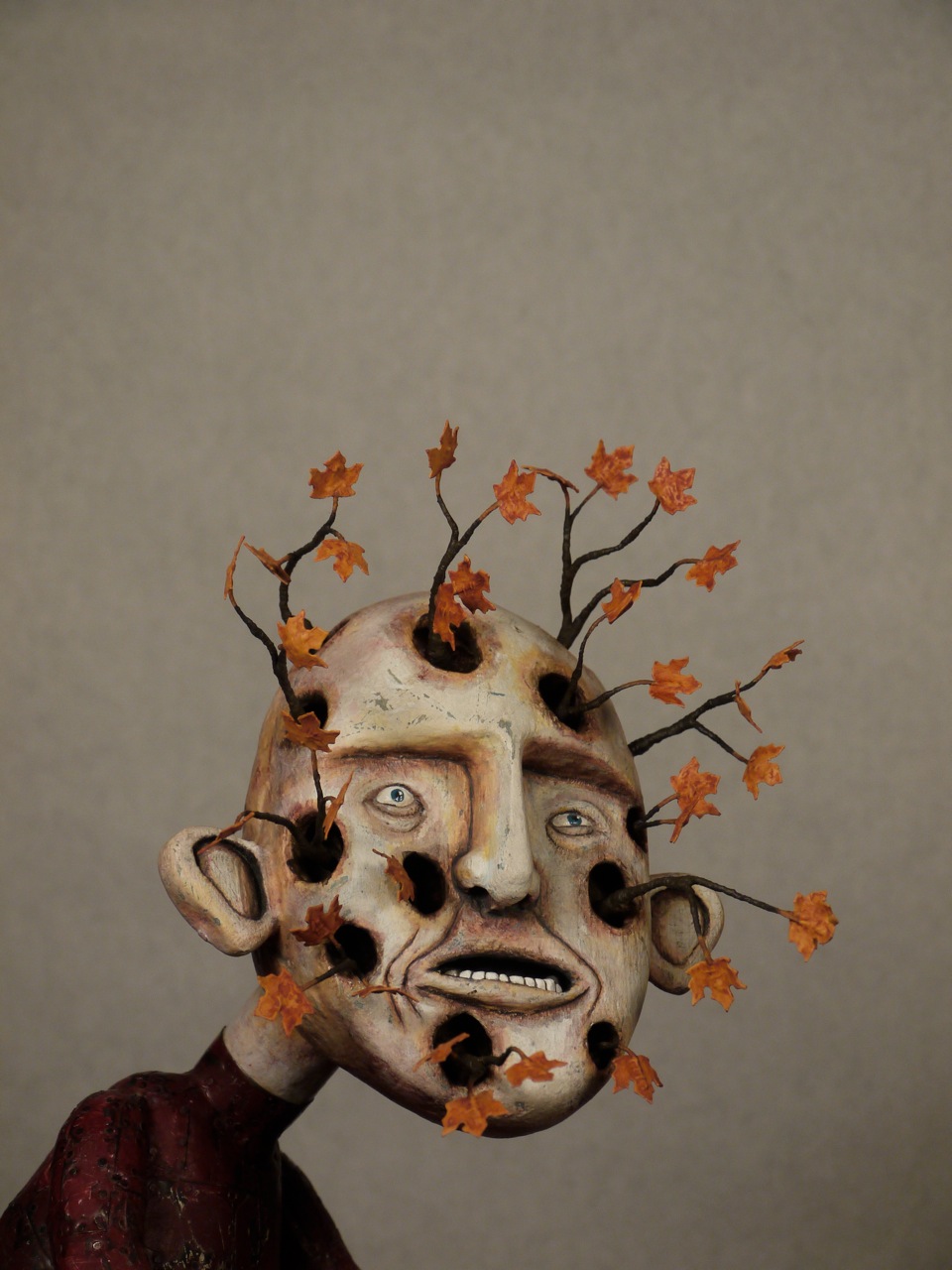 Kevin Titzer makes some amazingly bizarre sculptures, the kinds that make you feel uncomfortable and inspired at the same time. He is currently showing through this weekend at Thinkspace Gallery in their Project Room, and we caught up with the artist with a few Back Talkisms.
1. One reason you make art:
No backup plan.
2. The last good movie you saw:
Bella by Alejandro Monteverde. I also just saw a great short recently called The Technician by Simon Olivier Fecteau http://shortsbay.com/film/the-technician
3. Something you've always wanted to do, but have yet to:
There's a artists residency in France where you get to work in Alexander Calder's old studio and live in his house. Calder's Circus made a really being impression on me early on and is still a touchstone now.
4. Favorite country or city visited:
Montreal
5. A few words that sum up your philosophy on life:
My philosophy is: If you feel you can sum up your philosophy on life in a few words, your in trouble.
6. Something you want the world to know about you:
Contrary to what the tabloids say, I am a natural brunette.
7. Something that annoys or frustrates you about people:
Pretentious douchebag behavior


8. Something that concerns you:
The U.S. school system.
9. Artists you admire:
I've been a long time admirer of Chris Ware.
He's an amazing storyteller.
I also hold Swoon in high regard.
I really respect her ethics.
10. Favorite quote(s):
I have two sraps of paper I've had tacked on the walls in my last three studios.
They were both clipped out of the newspaper. Little thought of the day kind of things.
"Don't tell my people what to do. Tell them what you need done, then sit back and marvel at their ingenuity" -General George S. Patton
"Any idiot can face a crisis, it's this day to day living that wears you out." - Anton Chekov
11. The first record or CD you ever bought? The last album you downloaded?
I remember the first cassette tape I ever bought with my own money: No Parking On the Dance Floor by Midnight Star .
That was when movies like Breakin' and Electric Boogaloo were coming out and breakdancing was sweeping the suburbs in the early 80's.
I liked a song on it called "Freak-A-Zoid." I hadn't thought about that song in forever, so I just pulled it up on Youtube.
Well, it turns out it's a song about having nasty sex. Wow, I just thought it was about robots when I was twelve.
12. Something you do when you're procrastinating?
I watch movie trailers and check out BoingBoing.com .
13. What is your most defining characteristic?
Sarcasm for better or worse.
14. What is your greatest fear?
That someone discovers my greatest fear.
15. The moment you realized you were an 'artist':
I'm thirty eight and I quit my day job back in 2001.
I've just managed to refer to myself in conversation as a artist about a year ago.


16. Your greatest quality:
My unflappable confidence and high self esteem.
17. Something you wish you could change or alter about yourself:
My aversion to high risk taking.
18. What is the biggest risk you've ever taken and was it worth it?
Refer to question 17.
19. Something you wish you had known five years ago:
I have much less stress in my life the more I stay on top of the business end of things.
If my record keeping is solid and I know I'm working with good people it reduces a lot of distractions.
I wish I would have focused more on the nuts and bolts of the operation five years ago.
I think I would have been making better work.
20. What do you hope to accomplish in the next five years of your life?
Time will tell.

Kevin Titzer
Ghost Of A Chance
Through June 4, 2011
Thinkspace Gallery
Culver City, California