Back Talk with Ken Garduno
Juxtapoz // Thursday, 05 May 2011
1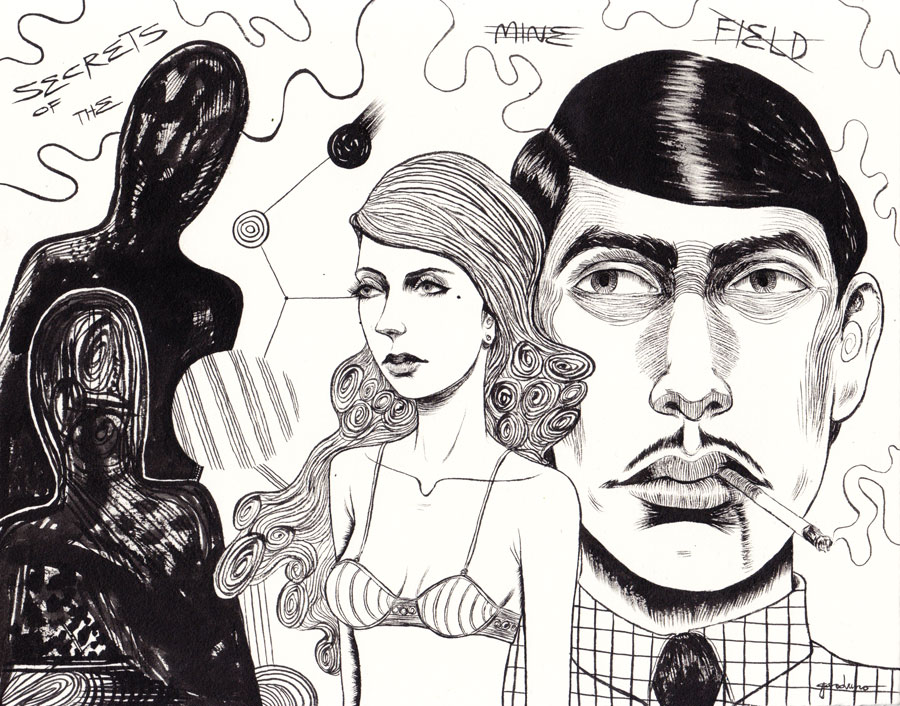 On May 13, illustrator Ken Garduno will be in Culver City's WWA Gallery's group show, All the Little Sorid Details, along with Jacob Livengood, Dan Barry, Jesse Hotchkiss, David Ball, and William Buzzell. We spoke with Ken through Back Talk.
1. One reason you make art: It helps to relieve my stress.

2. The last good movie you saw:.Source Code

3. Something you've always wanted to do, but have yet to: I've always wanted to take a trip to France.

4. Favorite country or city visited:.New York

5. A few words that sum up your philosophy on life: Keep your balance.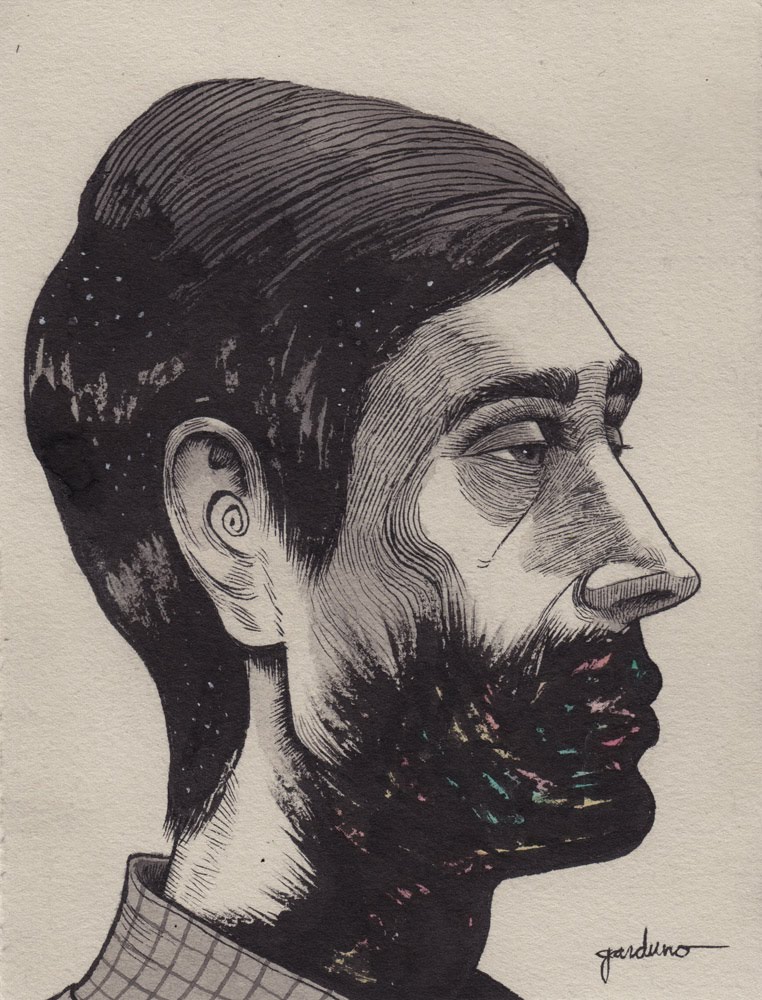 6. Something you want the world to know about you: My best ideas come about when I wake up in the middle of my sleep cycle.

7. Something that annoys or frustrates you about people: I tend to walk faster than most people.  I get annoyed when my stride is broken.

8. Something that concerns you:Mortality.

9. Artists you admire: John Willie. JC Leyendecker. Charles Dana Gibson.  Pretty much all of the artists in the Wiener Werkstatte are pretty great.

10. Favorite quote(s): "You ca'nt rope the wind." "A man is a success if he gets up in the morning and goes to bed at night and in between does what he wants to do."-Bob Dylan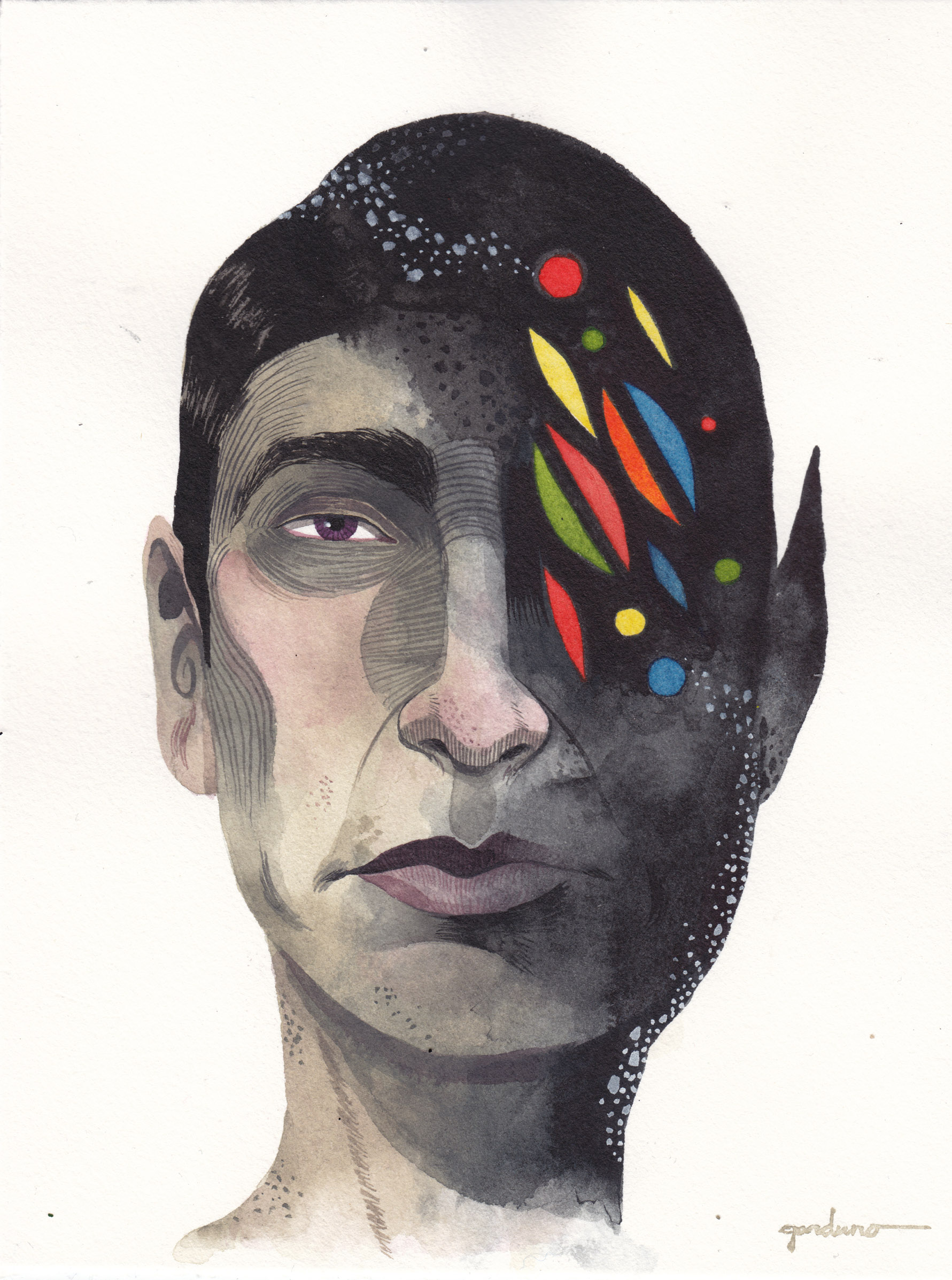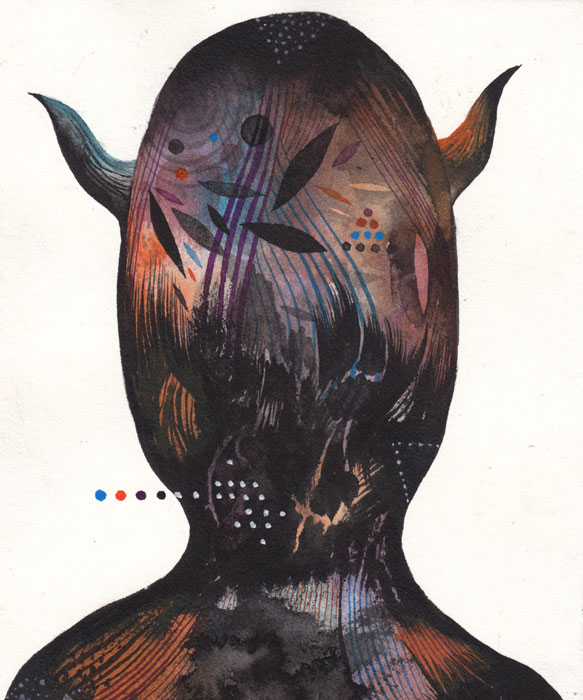 11. The first record or CD you ever bought? The last album you downloaded? The first CD I ever bought was Smashing Pumpkins' Siamese Dream.  The last album I downloaded
was Jake Holmes' The Above Ground Sound

12. Something you do when you're procrastinating? I scribble on my drawing board while watching TV.

13. What is your most defining characteristic? Probably the darkness under my eyes? I've never thought about this.

14. What is your greatest fear? Death.

15. The moment you realized you were an 'artist':  When I stopped caring about pretty much every other subject in school, I realized I was an "artist".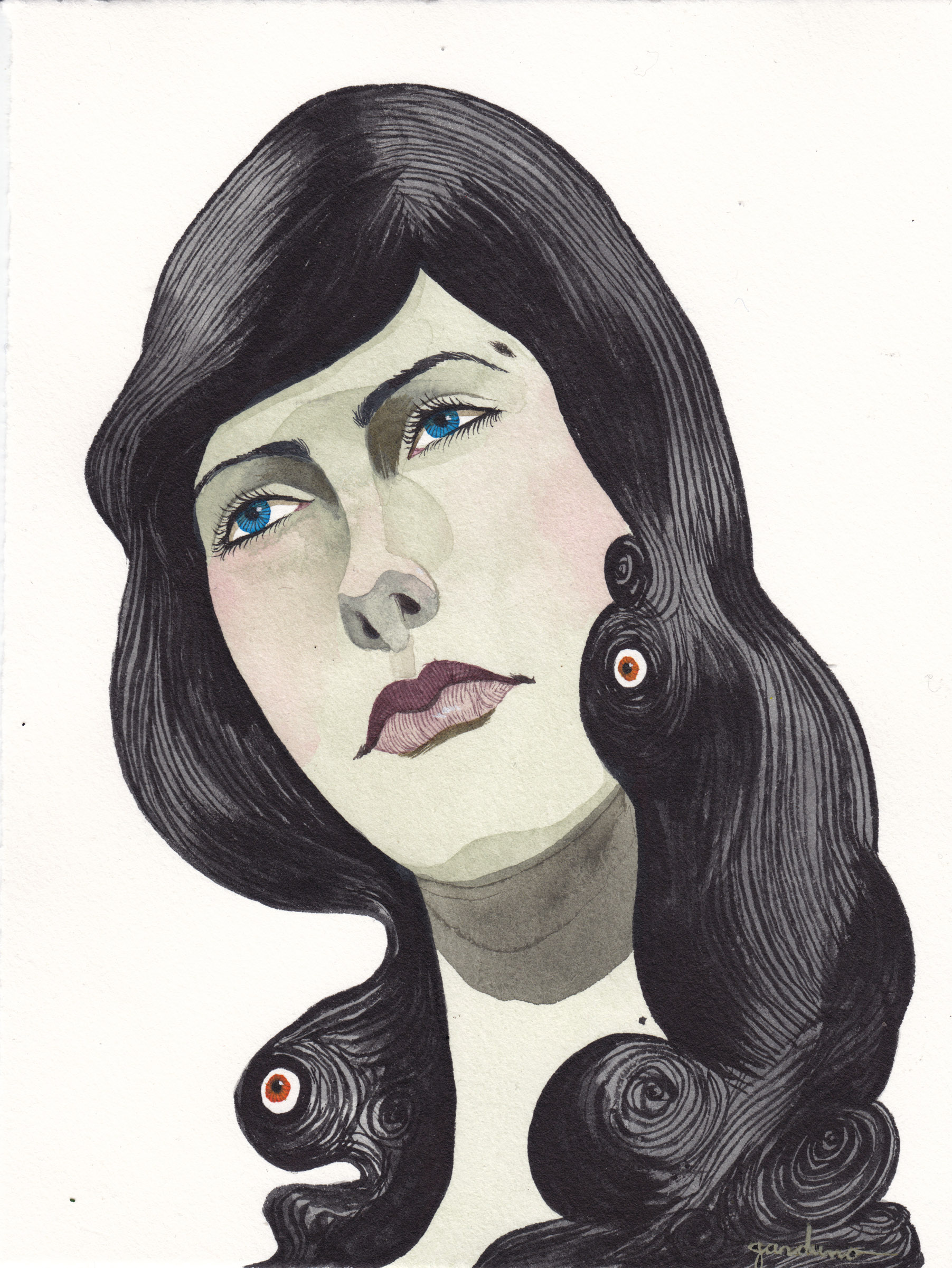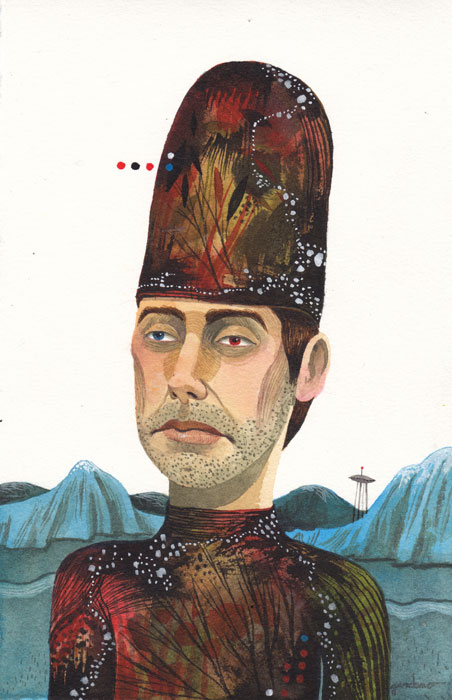 16. Your greatest quality: I'd like to think that I'm funny.  I may be alone on that.

17. Something you wish you could change or alter about yourself: I'd like to take more chances.  The older I get, the less chances I take.

18. What is the biggest risk you've ever taken and was it worth it? I moved up to Oakland with my friend (and artist) Jesse Hazelip to go to art school. We didn't have a place to live, or any real plan.  We just decided to put all of our stuff in a Uhaul and wing it.  That event set my life in motion and it was definitely worth it.

19. Something you wish you had known five years ago: I wish I knew that everything would be ok...just as I hope it will be five years from now! 

20. What do you hope to accomplish in the next five years of your life?  I'd like to continue with what I'm doing now. I'd love to have traveled a lot more by then.


All the Sordid Little Details...
Featuring Works by Jacob Livengood, Ken Garduno, Dan Barry, Jesse Hotchkiss, David Ball, and William Buzzell
Opens May 13, 2011
WWA Gallery
Culver City, California