Back Talk with Joao Ruas
Juxtapoz // Thursday, 06 May 2010
1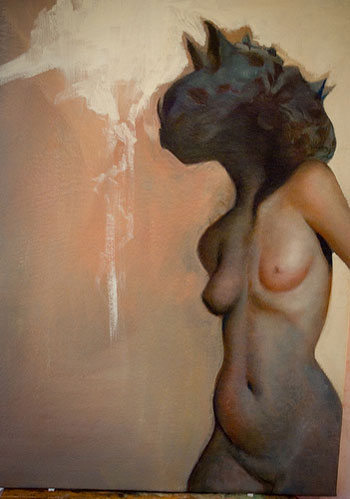 João Ruas was born in São Paulo, Brazil and developed an early love of art. A talented, humble, and funny creator, Ruas admits he "was left alone with crayons and papers for a few hours every day, developing an unusual feral behavior which only got worse through the years." We sit him down for a Back Talk session in anticipation of his new show, III, opening tomorrow at Thinkspace gallery.
How do you feel right now?
Not so bad.
If you could wake up in a different place tomorrow morning, where would it be and what would you do?
Some place with volcanoes. I'd wake up and check out a volcano.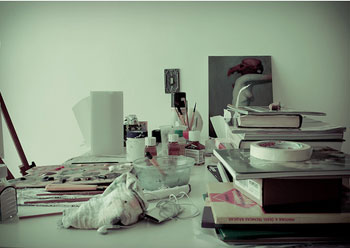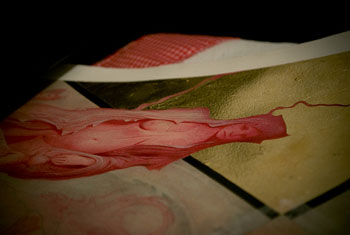 If you lost your creative skill, how would you see yourself making a living?
Veterinary or as a geographer.
If you could punch one living contemporary artist, who would it be?
Damien Hirst.
Was your first kiss worth writing a song about?
Not at all.
At what point were you particularly happy?
12 years old. I thought I knew everything about the world and could still watch cartoons.
No regrets allowed, but there must have been one?
Should've started to play the guitar 10 years ago.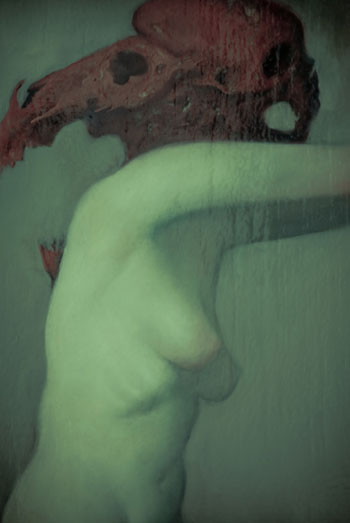 What trait do your friends have in common?
My real friends, they are all humble. I can't have true affection with anybody slightly arrogant.
If you had to evacuate your home or studio, what's the one thing you would grab?
My keys, as a reflex.
Greatest love of your life?
People that surround me.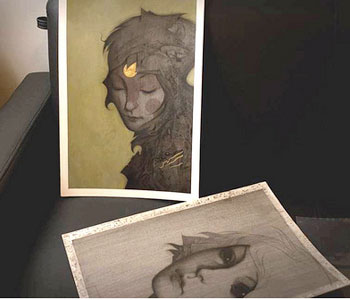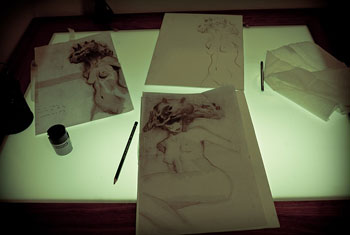 What is your favorite vice?
Coffee.
When you blow out the birthday candles, what do you wish for?
A tank (a wish since I was 6).
If you could play a character from a favorite film or TV show for a day, who would it be?
Cameron Frye, hanging out with Sloane and Ferris all day.
Do you ever lie?
Sure I do, don't you?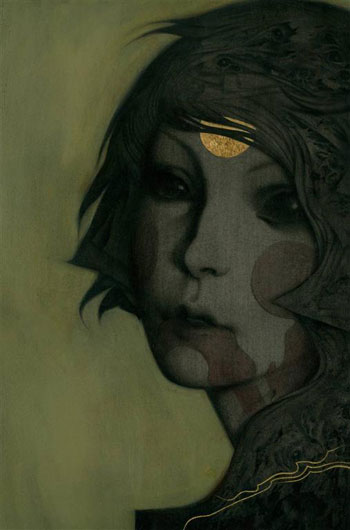 Do you think viewers understand the intent of your work?
Understanding is not essential.
What virtue can you do without?
Good manners.
Do you even notice when you're swearing?
Yes.
What has been your proudest moment?
Helping, but that should not be talked about.
What would you like to be remembered for?
Being fair.
How would you prefer to die?
With a cup of tea, reading a book.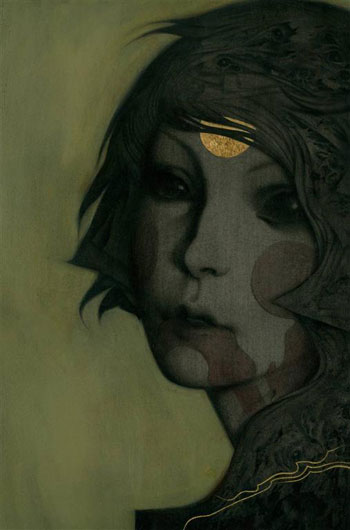 Thinkspace Project Room:
'III' from João Ruas
Thinkspace Main Gallery:
'Schlaraffenland' from Allison Sommers
Opening Reception: Friday, May 7th from 7-10pm with both artists in attendance
The Mandoline Grill Food Truck will be out during the opening reception – come hungry!
Both exhibitions on view: May 7th – June 4th
thinkspace
6009 Washington Blvd.
Culver City, CA 90232
#310.558.3375
Hours:
Wednesday thru Saturday
1 p.m. – 6 p.m. (or by appointment)