Back Talk with Jim Darling
Juxtapoz // Monday, 07 Jun 2010
1
One reason you make art:
It's fun.
The last good movie you saw:
Haven't seen many movies lately… I'd say it was "The Business of Being Born" rented from Netflix.
Something you've always wanted to do, but have yet to:
Become a truck driver.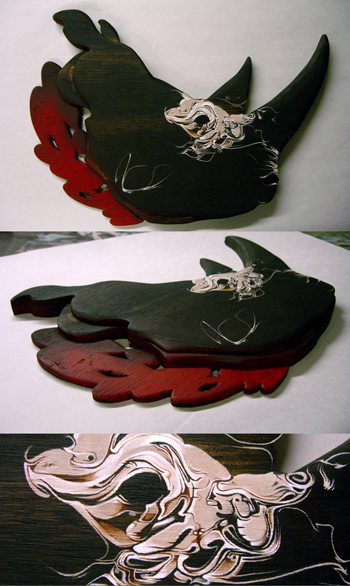 Favorite country or city visited:
Country: Costa Rica
City: Austin or Milwaukee
A few words that sum up your philosophy on life:
Be nice, have fun & get rad.
Something you want the world to know about you:
That I create art for sale and that you (the reader) should purchase some of it, enabling me to gracefully quit my day job. On the regular, I work as a freelance Art Director. It's probably my third career choice, which isn't bad. My Second choice would be a truck driving. Firrst choice being paid to create freely.
Other things that I'd like you to know… I grew up in the suburbs of Dallas and I feel at home every time I cross the state line into Texas. I recently moved back to Los Angeles after traveling the country for a year with my wife and dog. I like being around friends and family. I am a Mac guy, but I'm not that happy with my last few purchases.
My wife and I are expecting our first child here in about a month and a half. I'm not really into cars, but if I could have any it would either be a 1973 Z28 Camaro, a 1963 Lincoln Continental (not sure if I'd go hard top or convertible), a 1950s 4 door diesel Mercedes, a new Audi A6 wagon, or a black 1982 Lamborghini Countach. In reality, I'm thinking of buying an old van.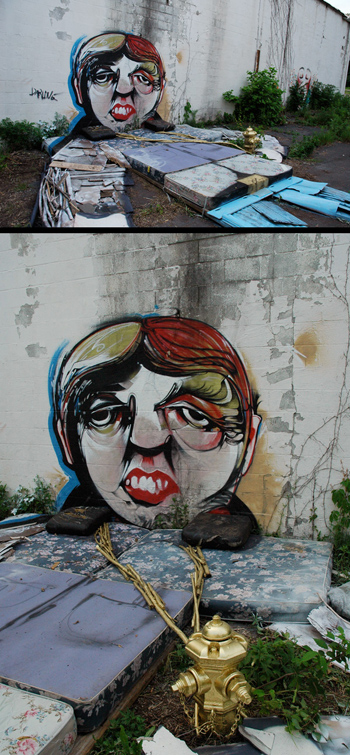 Something that annoys or frustrates you about people:
I'm not a fan of rotten people. Other than that…to each their own.
Something that concerns you:
Over population and consumption.
Artists you admire:
My wife, friends, Will Barras, JR, Claudio Ethos, and Leonardo Da Vinci. Lately I've been looking at Pose 2.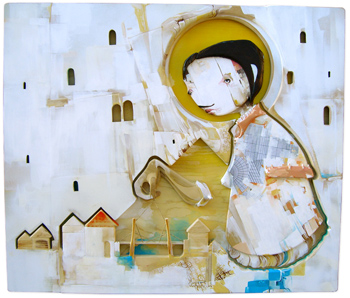 Favorite quote(s):
"Well, I made the duck blue because I'd never seen a blue duck before and I wanted to see one." - Billy Madison
"I Had A Rough Night And I Hate The Fuckin' Eagles, Man!" – The Dude
"Mikey, this ain't the kind of place you want to go to the bathroom in." –Chunk
The first record or CD you ever bought? The last album you downloaded?
First: Licensed to Ill (?)
Last: "Mickey Mouse Operation" by Little People
Something you do when you're procrastinating?
Drink beer or clean.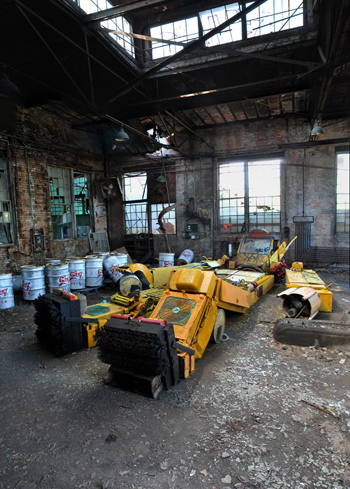 What is your most defining characteristic?
I'm mellow.
What is your greatest fear?
Probably drowning or suffocating.
The moment you realized you were an 'artist':
I think it was 1999.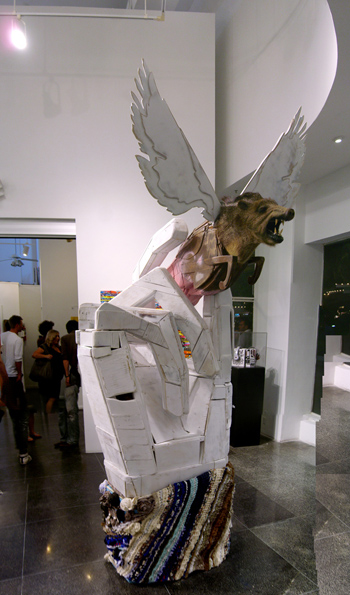 Your greatest quality:
I'm nice.
Something you wish you could change or alter about yourself:
I wish I wasn't so nice.
What is the biggest risk you've ever taken and was it worth it?
Maybe deciding to travel for the last year with my wife doing art and whatnot… Yes, it was the best year of our lives thus far.
Something you wish you had known five years ago:
I'm not a project manager.
What do you hope to accomplish in the next five years of your life?
I hope to build a happy home for my family and to learn.
See Jim Darling's newest paintings in:
I Believe in Unicorns at WWA Gallery
Curated by Industrial Squid
Opens Friday, June 11th from 7- 10pm
On View: June 11th- July 10th